Go deeper: Mueller wants prison for Papadopoulos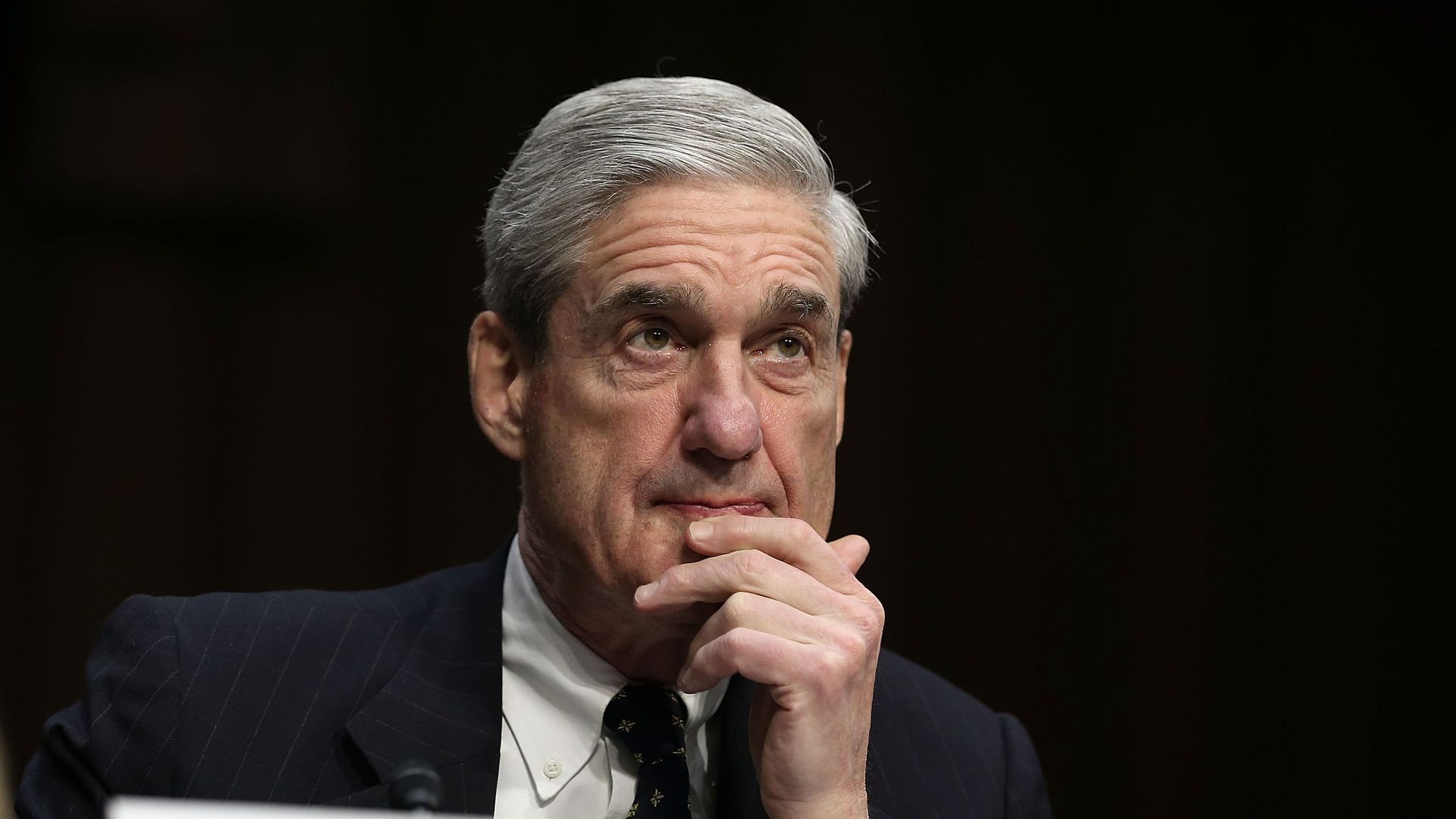 Special Counsel Robert Mueller recommended 30 days to six months in prison for former Trump campaign aide George Papadopoulos in a court filing announced Friday night.
The big picture: Papadopoulos was Mueller's first guilty plea in the probe into Russia interference in the 2016 presidential election. The prosecutors said Papadopoulos caused irreparable damage to the investigation because he lied repeatedly during a January 2017 interview.
The backdrop: In March of 2016, Papadopoulos attempted to set up a meeting between Russian leadership and the Trump campaign after receiving a tip from a professor with ties from Russia, the Washington Post reported.
Between March and September 2016 he attempted to set up at least six meetings between Russia and the U.S., despite some skepticism from the campaign.
The FBI received a tip with information on Papadopoulos later that year after he bragged about having damaging information on Hillary Clinton provided to him by Russians.
He was questioned by the FBI in January 2017 about the professor that provided the tip, but told investigators he was "a nothing," the New York Times reported. He was arrested in July of that year and later acknowledged he lied to investigators about the professor.
In October 2017, Papadopoulos pleaded guilty to making false statements to the Federal Bureau of Investigation.
Between the lines: After Papadopoulos' guilty plea, President Trump distanced himself from his former aide, saying he was a low ranking official and "few people" knew him on the campaign staff.
Yes, but: In an interview with the Washington Post's editorial board, Trump cited him as a foreign policy advisor and knew about his background as an energy lawyer and consultant.
From the sentencing memo: "[M]uch of the information provided by the defendant came only after the government confronted him with his own emails, text messages, internet search history."
"The defendant also did not notify the government about a cellular phone he used in London during the course of the campaign — that had on it substantial communications between the defendant and the Professor — until his fourth and final proffer session."
"Upon request, the defendant provided that phone to the government and consented to the search of that device."
Mueller said it was "appropriate and warranted" for Papadopoulos to serve up to six months in prison after his charges, but he could have faced more time if not for a plea deal. His charges carried an original sentence of up to five years in prison and between $500 to $9,500 in fines.
Go deeper