Wildfire smoke from U.S., Canada blazes reaches Europe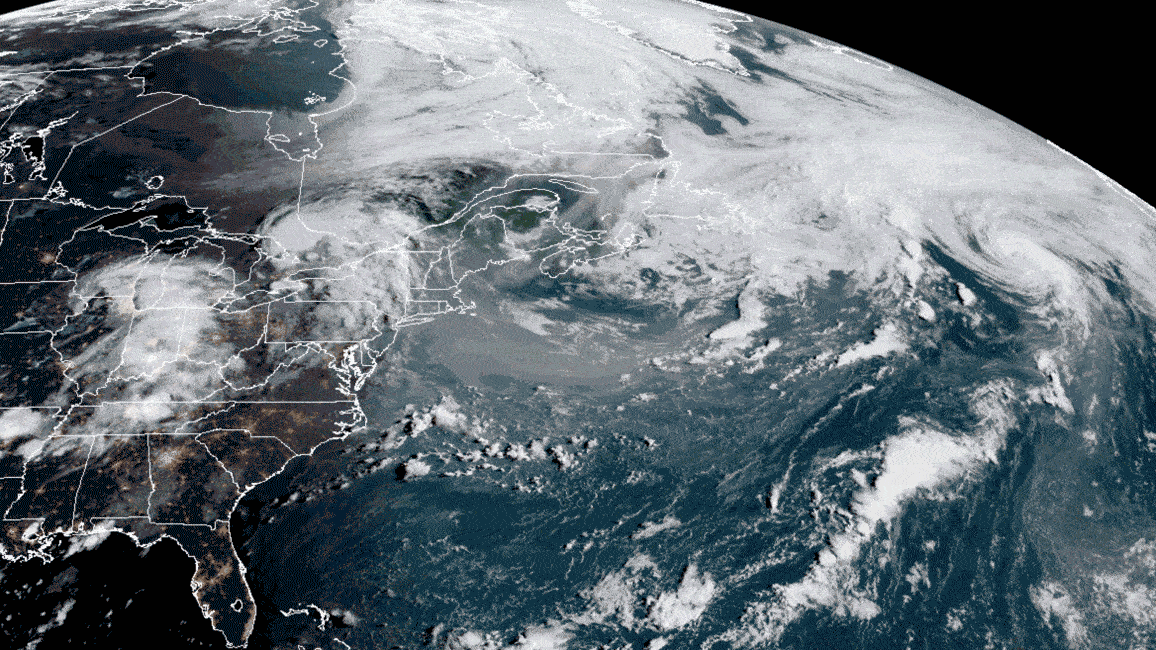 Smoke from devastating wildfires burning from California to British Columbia has traveled all the way across the Atlantic Ocean, having hitched a ride with west-to-east moving storm systems.
Why it matters: The sighting of North American wildfire smoke in Western Europe indicates how major disasters in one country can affect people thousands of miles away.
The big picture: This fire season has already unleashed California's largest wildfire on record, as well as its largest wildfire complex (combination of two fires burning in close proximity). Air quality in the West has been so poor that it's violated federal standards in multiple states. Combined with smoke pouring out of fires in British Columbia, a plume of smoke is spreading across the northern tier of the U.S., out into the North Atlantic and on towards Europe.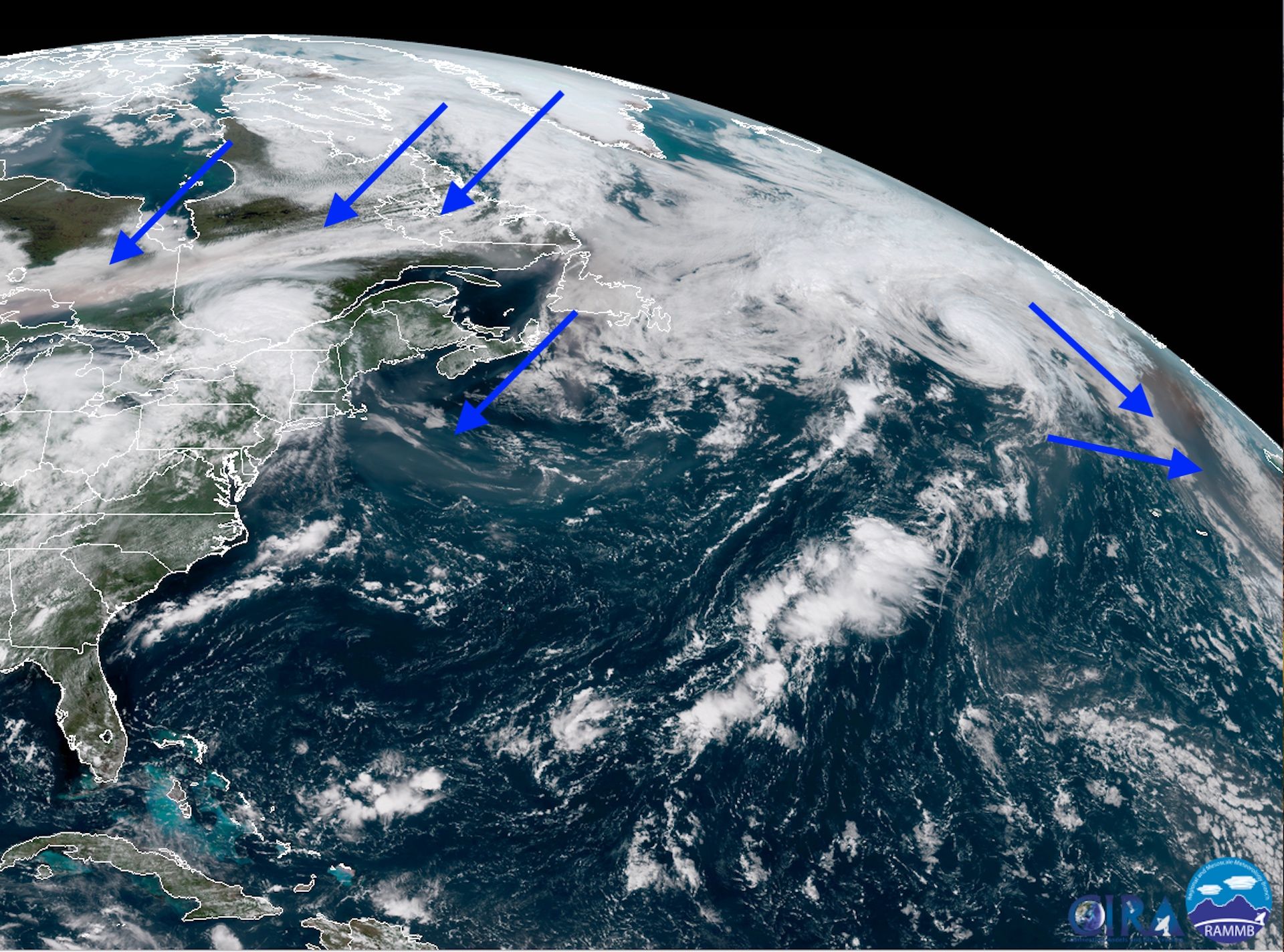 On August 16, a NOAA satellite image captured smoke surrounding Subtropical Storm Ernesto in the North Atlantic.
While firefighters have recently made gains in containing California's wildfires, continued hot and dry weather is expected to lead to more dangerous fire weather conditions through October, which is typically the busiest part of the season there.
Go deeper:
Go deeper