U.S. sanctions Myanmar officials over Rohingya ethnic cleansing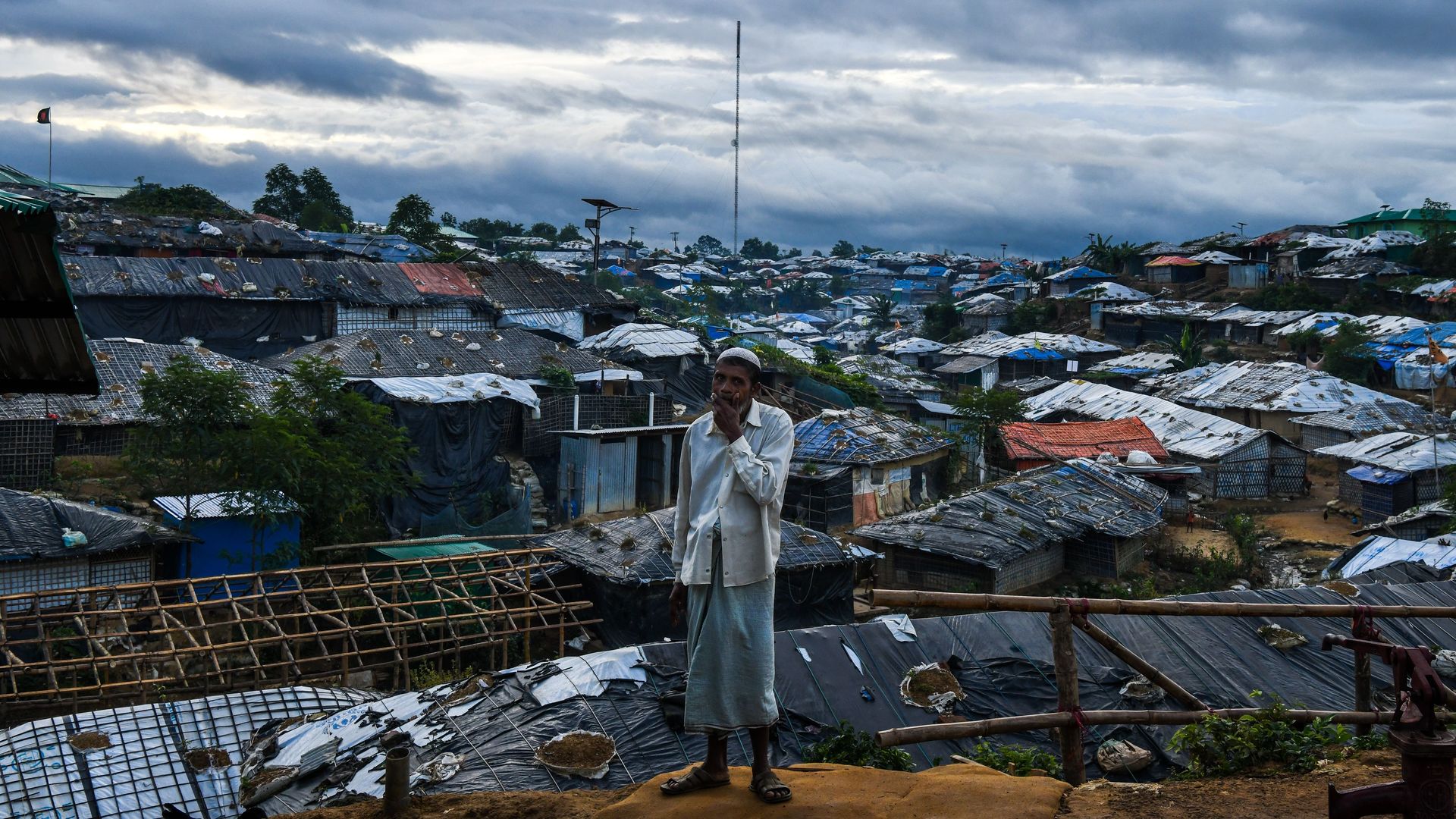 The U.S. has sanctioned four commanders in Myanmar's military and Border Guard Police as well as two military units for their involvement in ethnic cleansing of Rohingya Muslims and other human rights abuses, the Treasury Department announced.
Why it matters: The Rohingya people have been terrorized by their primarily Buddhist neighbors and elements of the military, with entire villages burned and reports of massacres and mass graves. The Treasury said those sanctioned were responsible for "ethnic cleansing, massacres, sexual assault, extrajudicial killings." These are strongest steps taken by the U.S. as yet and follow the sanctioning of a general in December.
The big picture: Myanmar had only just opened up to the outside world after years of secretive military rule, culminating in a visit by then-President Obama in 2012. As the country teeters between the Chinese and American spheres of influence in Southeast Asia, the international community seems reticent to react and disrupt that balance.
Leaked documents seen by Politico illustrate an internal debate in the administration over whether to use the term "genocide" to describe the atrocities committed against the Rohingya. Doing so "could commit the U.S. to punitive steps toward a country in which President Donald Trump has shown little interest," Politico's Nahal Toosi writes.
Go deeper