Pepsi CEO explains what she told Trump about financial reporting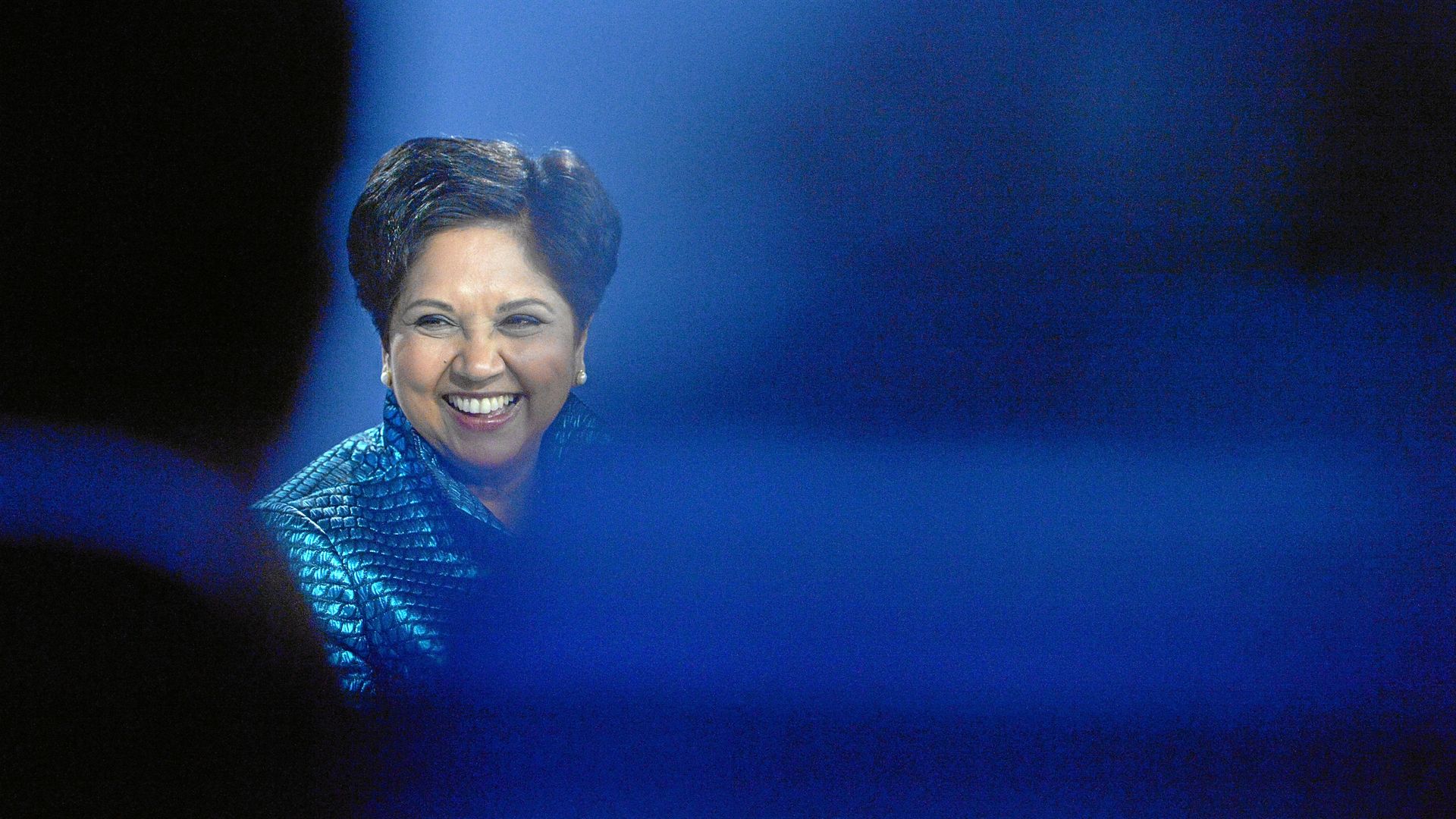 President Trump tweeted today that he wants securities regulators to study the idea of having public companies report earnings twice per year instead of quarterly as a way to promote job growth. Later, he noted that the idea came from outgoing Pepsi chairman and CEO Indra Nooyi.
The bottom line: Nooyi did make the suggestion, according to a statement provided to Axios, but there was a bit more to it than what Trump tweeted.
Nooyi tells Axios, via an emailed statement:
"Many market participants, as well as the Business Roundtable which we are a part of, have been discussing how to better orient corporations to have a more long-term view. Most agree that a short-term only view can inhibit long-term strategy, and thus long-term investment and value creation. My comments were made in that broader context, and included a suggestion to explore the harmonization of the European system and the U.S. system of financial reporting. In the end, all companies have to balance short-term and long-term performance."
Between the lines: It's true that, since 2013, Europe only requires publicly-traded companies to report full financials on a semi-annual basis. But some European exchanges still require quarterly reports, at least for large companies, while many European companies continue to report at least top-line numbers on a quarterly basis (often to satisfy shareholders).
Moreover, the Business Roundtable has not actually called for an end to quarterly reporting, but did recently propose that companies do away with providing quarterly guidance.
Finally, there is an argument that investors in European companies rely on the quarterly reports of U.S. companies in similar spaces, in order to track market demand, although Nooyi appears to believe that "harmonization" is more beneficial.
Go deeper