Trump cuts funding for projects to stabilize Syria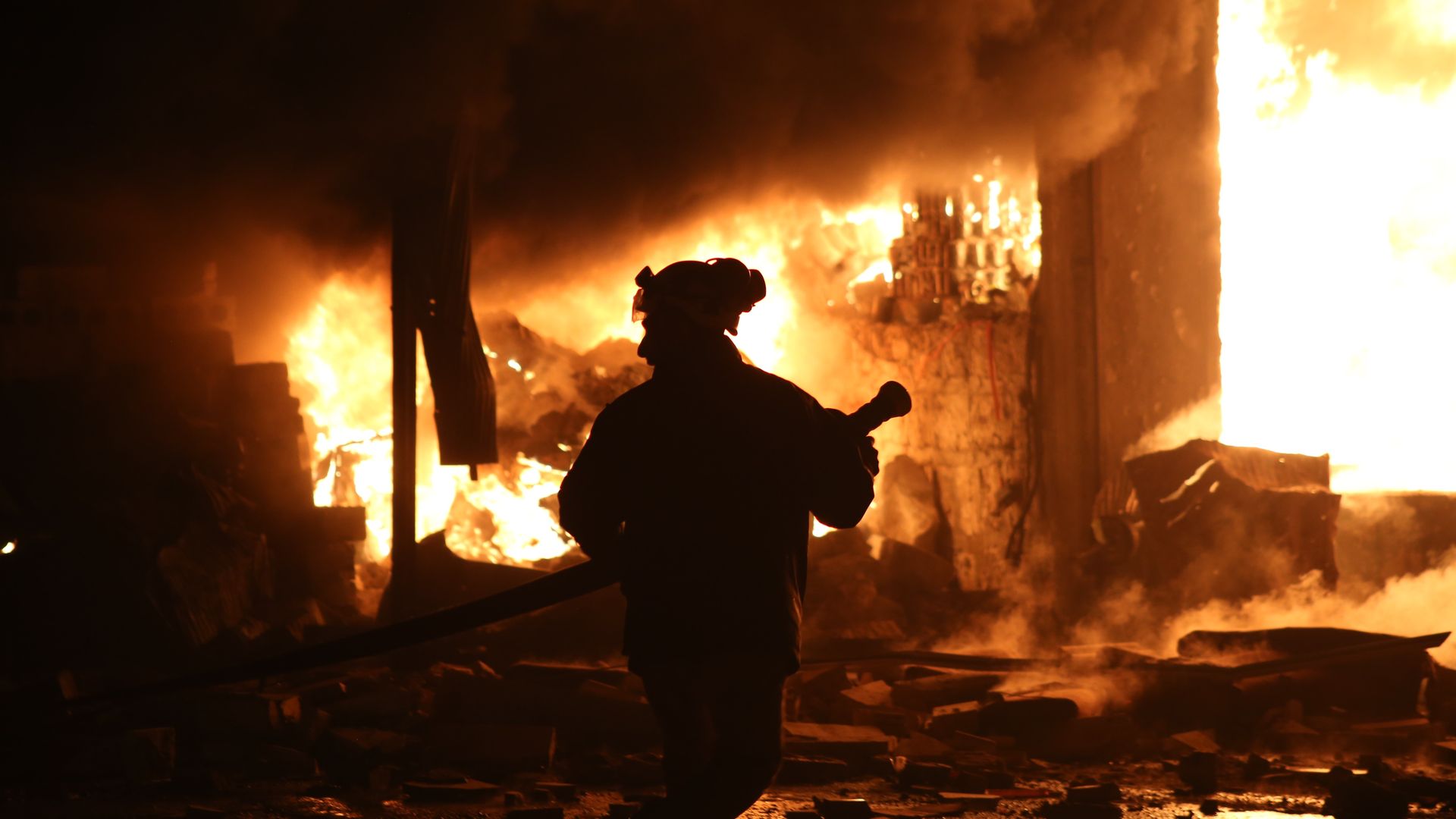 The Trump administration is ending up to $230 million in funding intended to help stabilize Syria, David Satterfield, the State Department's Acting Assistant Secretary for Near East Affairs, told reporters on a call Friday.
Why it matters: This is the latest in a string of cuts to Syrian stabilization funds the administration has been making following repeated complaints from President Trump about the cost of U.S. involvement. Axios reported in May that the State Department was ending funding to projects in northwest Syria after Trump requested they be reviewed.
The reasoning: Coalition partners, including Saudi Arabia, are pledging about $300 million to fill the void, which is part of why the U.S. is ending the funding, per the AP.
What they're saying: "We're there for the defeat — the enduring defeat of ISIS. We have mobilized the critical international support that the President very much wanted to see," Satterfield said.
There are about 14,000 ISIS fighters in Syria, according to reports from the Pentagon and the UN.
The administration has informed Congress it will not be spending the $230 million that has been allocated on rebuilding projects in Syria, Satterfield said.
The funds from Saudi Arabia will focus on projects related to "health, agriculture, electricity, water, education, transportation (key roads and bridges), and rubble removal," per the WSJ.
What's next: The State Department will work with lawmakers to repurpose the funds, Satterfield said, without offering details.
The president tweeted his response to the cancellation Saturday afternoon:
Editor's note: This story has been updated to reflect the president's response.
Go deeper