Lawsuit claims Trump administration illegally denied asylum claims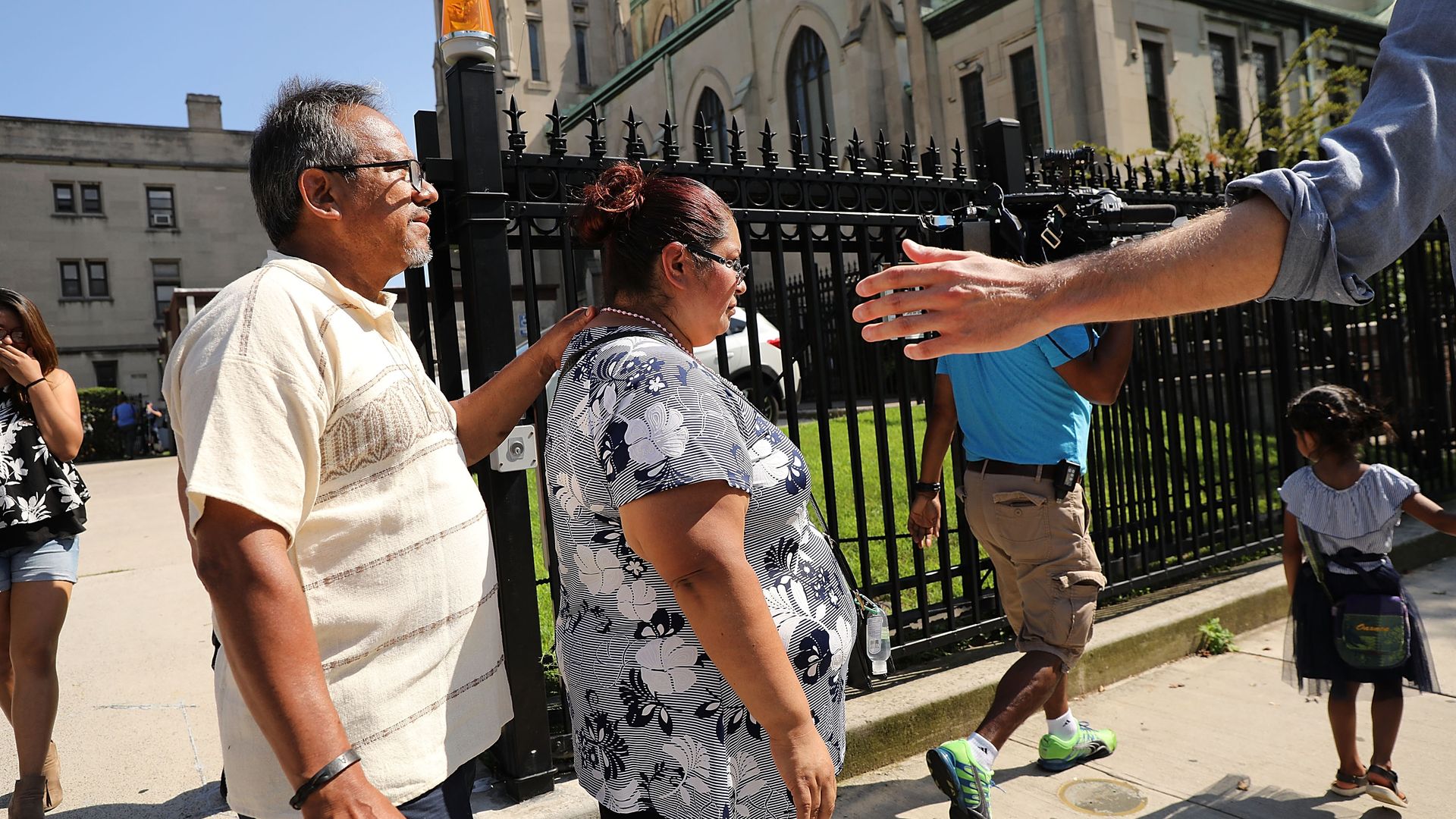 A group of parents who were separated from their children after asylum interviews under the Trump administration's "zero tolerance" policy are suing the administration in hopes of reversing the decision, Dara Lind of Vox reports.
The big picture: They were unable to convince officers they had "credible fear of persecution," but are saying they were clearly traumatized while being separated from their children and face deportation even if their children's asylum claims are recognized.
Their argument: Lawyers representing the parents say it is illegal for the government to reject an asylum claim based on an interview where the parents were clearly traumatized from separation.
The lawsuit claims many had trouble with depression and grief and could not concentrate in a "fog of insomnia."
"Some had barely any recollection of the interview after the fact," Lind writes.
How it works: All parents have since been reunited with their children since but still face deportation pending a court order from a California judge preventing the government from deporting them until their children's claims are adjudicated.
Federal judges have rarely overruled the government's decisions on deportation, and if the lawsuit fails, hundreds of families will have to return to their previous living situation where they will likely face persecution.
The defense will argue that exact situation is what asylum law was created to prevent.
Go deeper