Florida suit seeks bilingual ballots for Puerto Ricans affected by Hurricane Maria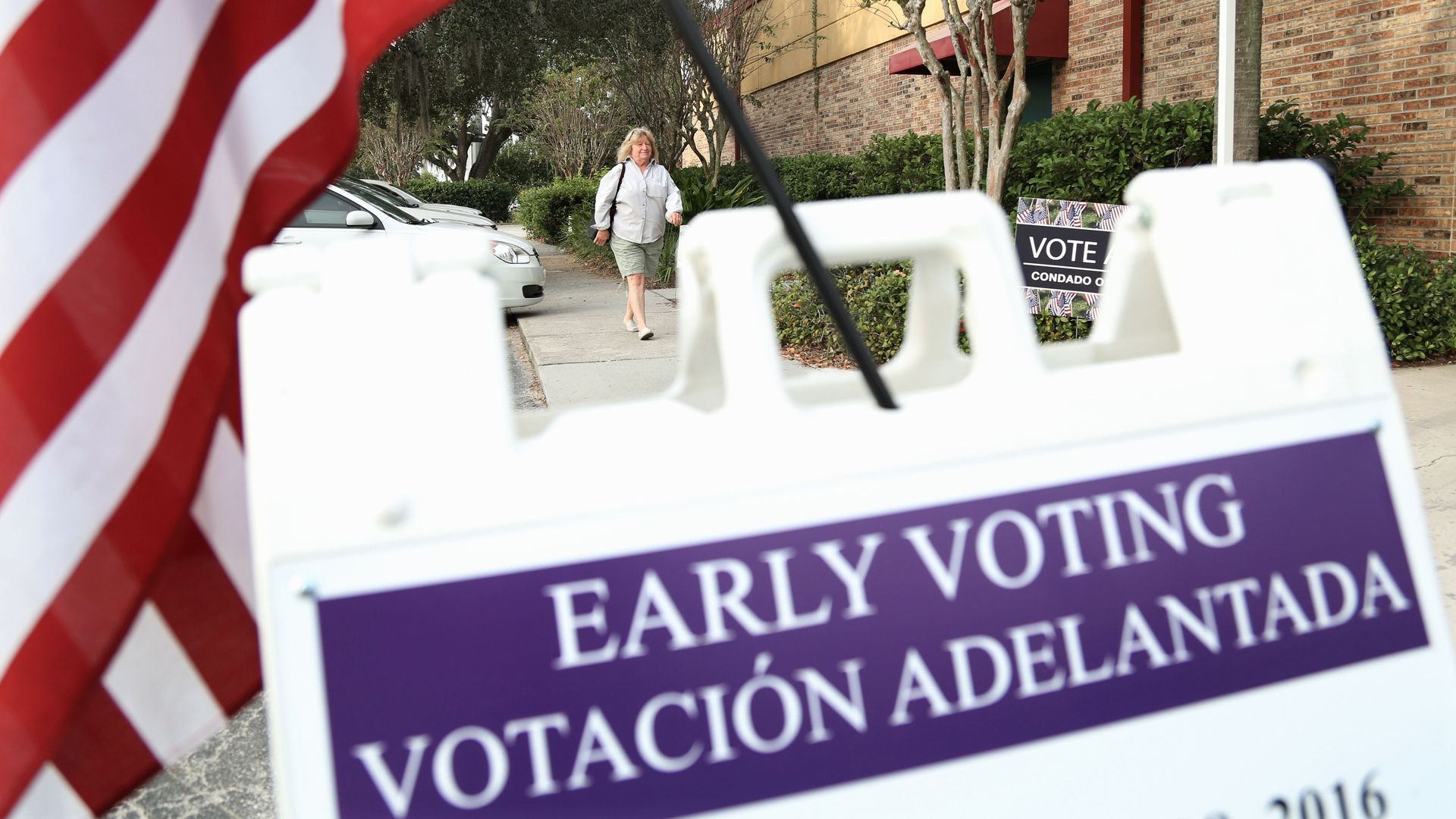 Civil rights groups filed a federal lawsuit against Florida election officials on Thursday, demanding Spanish-language voting materials and translators be available for voters of Latino descent in 32 counties for this year's midterm elections.
The details: The nonpartisan groups say they have been working with officials in the counties to provide language services to Puerto Ricans — tens of thousands of whom have moved to the state since Hurricane Maria ravaged the U.S. territory. They expressed concern that many of the U.S. citizens with limited English proficiency are being disenfranchised. There are more than 1 million Puerto Ricans living in the state, per the Pew Research Center.
Go deeper