Vatican responds to priest abuse scandal with "shame and sorrow"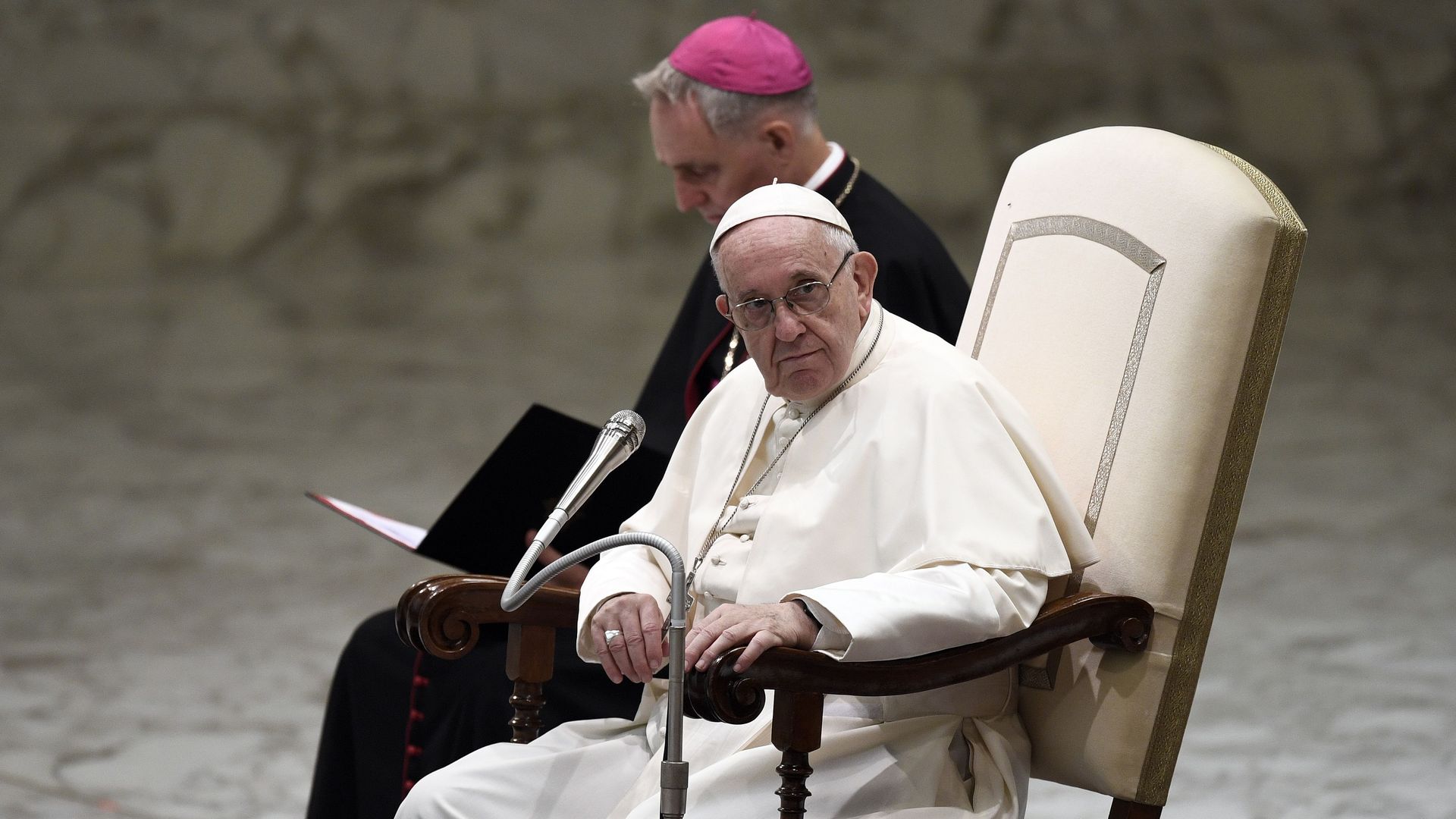 Two days after a report revealed allegations that more than 300 Catholic priests in Pennsylvania had sexually abused over 1,000 children, the Vatican released a statement condemning the priests' actions saying, "There are two words that can express the feelings faced with these horrible crimes: shame and sorrow," according to Fox News.
Why it matters: Pressure on the Pope to respond had been escalating since the Pennsylvania grand jury's report was released on Tuesday. The Vatican's statement said that they take the report "with great seriousness." It adds, "[t]he abuses described in the report are criminal and morally reprehensible. Those acts were betrayals of trust that robbed survivors of their dignity and their faith."
Go deeper