Updated Aug 16, 2018 -

World
Putin's popularity comes back down to earth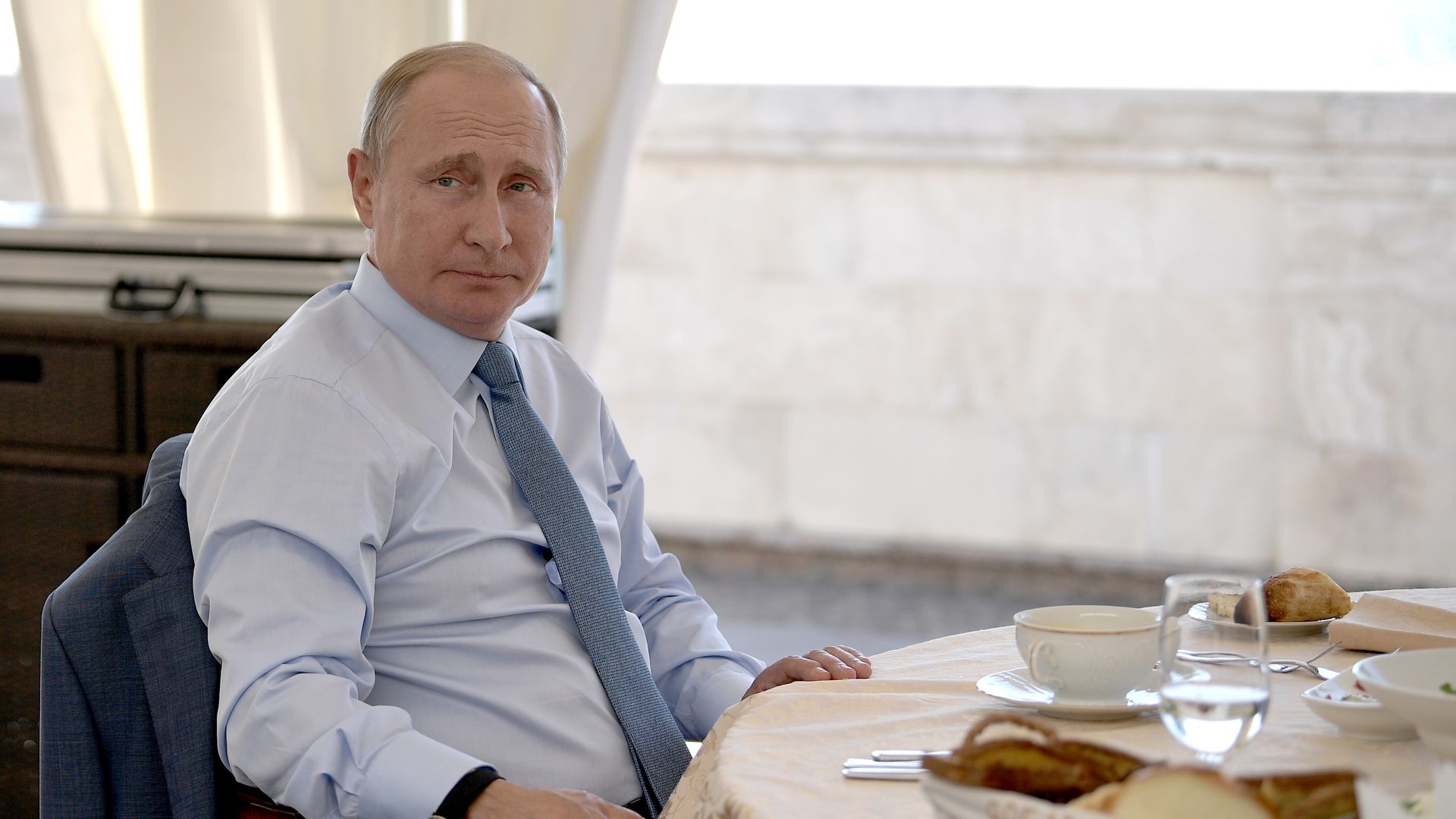 Russia's annexation of Crimea propelled President Vladimir Putin's popularity to stratospheric highs — up to 80% — where it hovered for years. Now, economic stagnation and unpopular policies such as a value-added tax hike and, critically, pension reform have dragged his ratings back down. Recent polling shows his approval down to the neighborhood of 60%.
Why it matters: Putin is still a popular leader by international standards, though his approval has dropped back to pre-Crimea levels — a time when he faced serious political protest. Unlike in 2012, however, Putin will find it difficult to pin the economic sources of the decline on a foreign plot, and, absent the right opportunity abroad, will struggle to divert the Russian populace's increasing dissatisfaction with its stagnant fortunes.
Aaron Schwartzbaum founded and writes a column for BMB Russia, a daily news brief from the Foreign Policy Research Institute.
Go deeper