Vatican expresses "shame and sorrow" over Pennsylvania coverup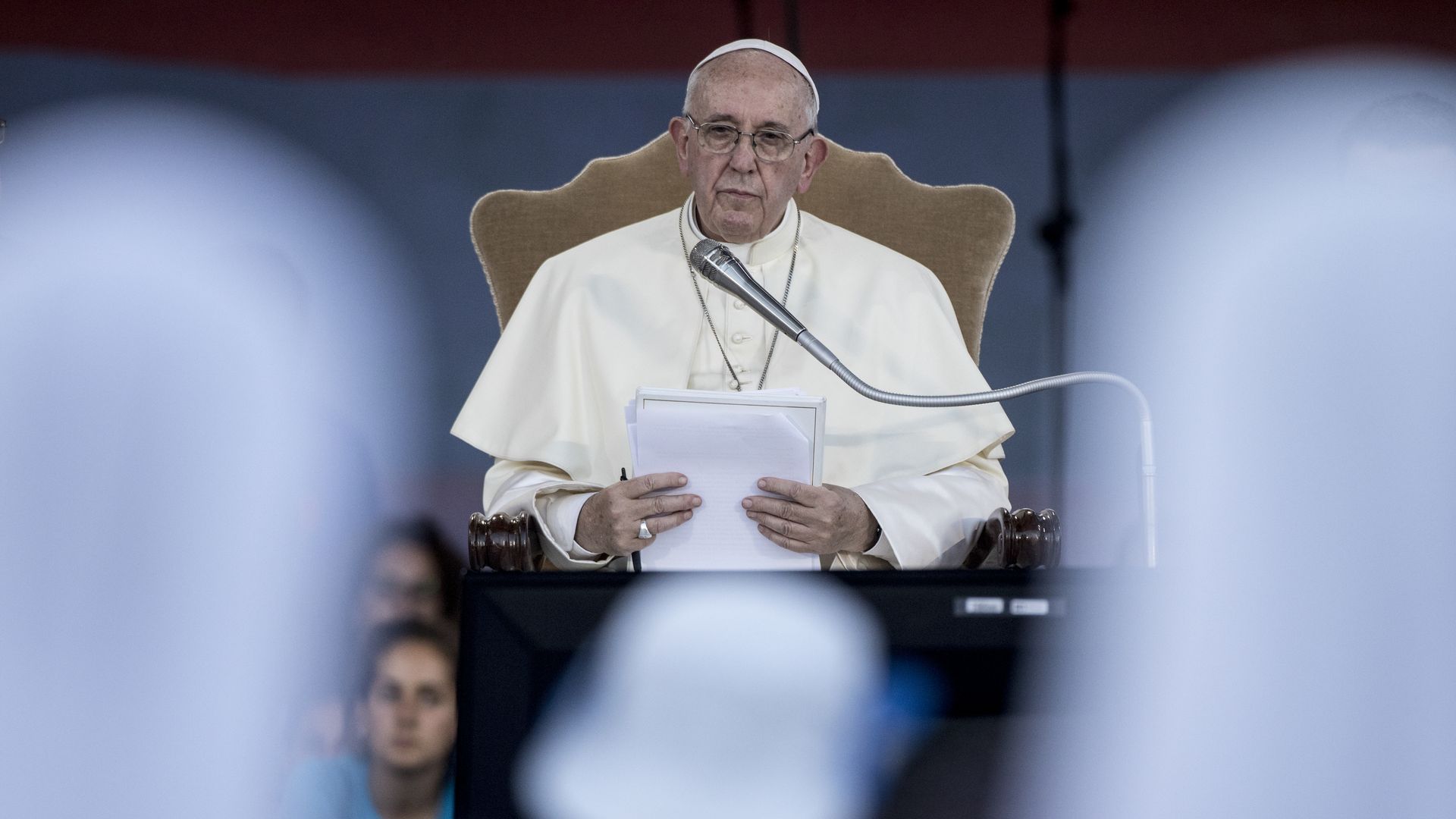 Following the revelation that hundreds of Catholic priests in Pennsylvania had sexually abused more than 1,000 children over decades, the Vatican did not comment for 2 days and at least one bishop has denied that there was a coverup.
Why it matters: In a detailed report, the Pennsylvania grand jury not only uncovered a series of abusive behavior by priests, many of whom have since died or left the ministry, but also ongoing efforts by those in authority to belittle and cover up these incidents.
The bottom line: While many clergymen have expressed their disappointment with the church and sympathy for the victims, most have also stressed the fact that the abuse happened years ago, defended the church's current protection of children and pointed out where they see inaccuracies in the report. Few have addressed the culture of secrecy that allowed abuse to continue, often unchecked.
Key quote from the grand jury: "Priests were raping little boys and girls, and the men of God who were responsible for them not only did nothing; they hid it all. For decades. Monsignors, auxiliary bishops, bishops, archbishops, cardinals have mostly been protected; many, including some named in this report, have been promoted."
The response:
Bishop Alfred A. Schlert of Allentown wrote a letter to his parishioners apologizing for "the past sins and crimes committed by some of the members of the clergy": "Abuse is abhorrent and has no place in the Church, or anywhere in society. Most of the incidents date back decades. The offending priests are no longer in active ministry, are laicized (defrocked), or are deceased," Schlert wrote.
Go deeper: The grand jury's horrifying Catholic coverup report
Editor's note: This story was updated following the release of the Vatican's statement, which came after the original article was published.
Go deeper