The cancer that killed Aretha Franklin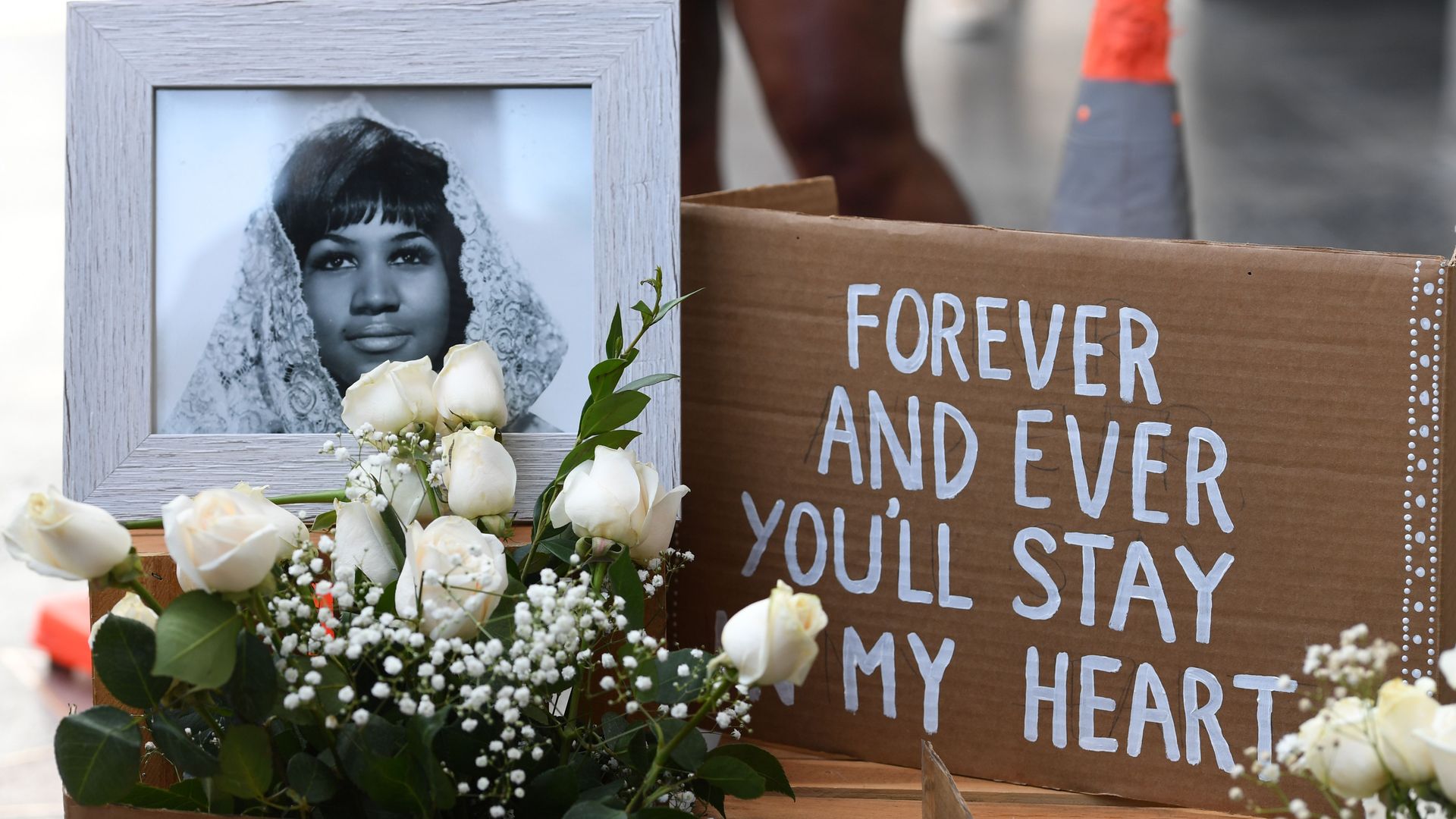 It's sad enough to lose Aretha Franklin and the music she gave all of us, and it became even sadder when we learned the cause: pancreatic cancer — one of the deadliest kinds.
The big picture: Pancreatic cancer is infamous because of its low survival rate: Just 9% of those who get it survive for five years. It's rare, but it's painful and devastating. And there has been less progress against it than other kinds of cancer, because it's harder to detect early — which can be the key to survival.
It's already the third-leading cause of cancer-related deaths in the U.S., according to the Pancreatic Cancer Action Network, and it's projected to become the second-leading cause by 2020.
The risk factors include family history, obesity, diabetes and smoking, the group says — but it's also up to 61% more common among African-Americans than among whites, Hispanics and Asians.
Mortality rates are dropping for lung, colorectal, breast and prostate cancers, according to the American Cancer Society — which is one reason pancreatic cancer is so high on the list.
There has been some progress against the specific kind of pancreatic cancer Franklin had, as Matthew Herper writes in a smart piece in Forbes. It was the neuroendocrine type, according to the statement from her publicist. A drug called Afinitor has had some effect on that kind of cancer, Herper writes.
But the big problem is that pancreatic cancer is almost never detected early. Unlike other kinds that have seen more progress, like breast or prostate cancer, pancreatic cancer usually isn't detected until it's too late for surgery or other treatment options, according to the Pancreatic Cancer Action Network.
Upon hearing the news of Franklin's death, tributes came pouring out.
Barack and Michelle Obama: "America has no royalty. But we do have a chance to earn something more enduring... For more than six decades since, every time she sang, we were all graced with a glimpse of the divine."
President Trump: "She worked for me on numerous occasions. She was terrific." He later added that she was a "great woman, with a wonderful gift from God, her voice. She will be missed!"
The bottom line: The progress against most kinds of cancer has been slow, but it has been especially slow against the kind that took Aretha Franklin from us.
Go deeper: Jesse Jackson on Aretha Franklin's quiet but profound civil rights legacy (Detroit Free Press); the N.Y. Times' obituary, by Jon Pareles
Go deeper