Pompeo launches action group to counter Iran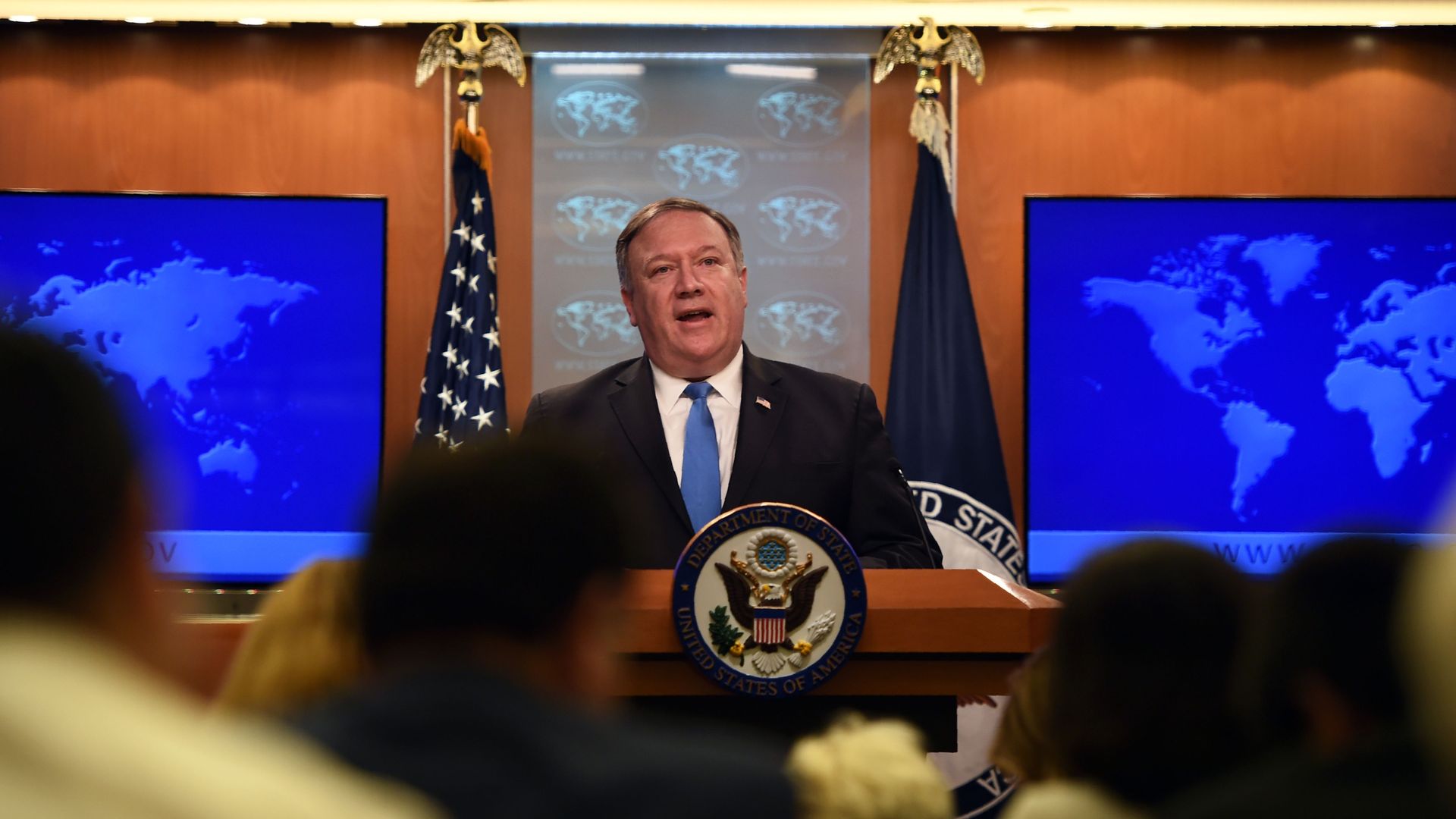 Secretary of State Mike Pompeo on Thursday announced the establishment of an Iran Action Group, which he said would focus on working with other agencies and U.S. allies to force the Iranian regime to change its behavior.
The backdrop: Since the U.S. withdrawal from the Iran Nuclear Deal in May, the focus of the administration has been on piling economic and political pressure on the regime. A new nuclear deal on President Trump's terms is unlikely, particularly as the Iranians have rejected Trump's offer to meet and other key international players strongly disagree with Trump's approach. That leaves threats and sanctions as the primary tools at Pompeo's disposal.
Go deeper