John Brennan: Trump's denial of collusion is "hogwash"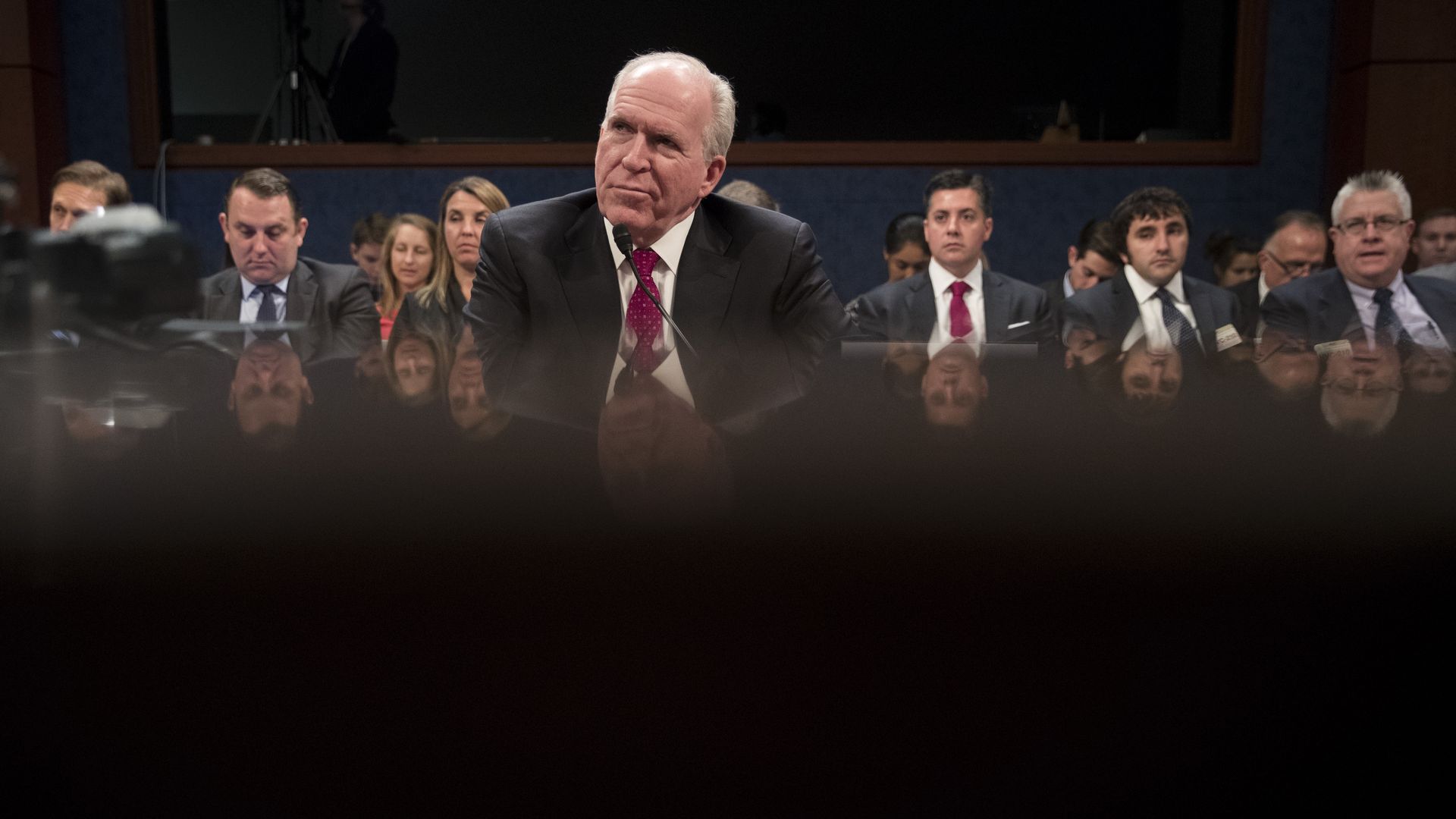 Former CIA Director John Brennan pushed back on President Trump in a New York Times op-ed on Thursday morning, calling the revocation of his security clearance "an attempt to scare into silence others who might dare challenge" the president.
The big picture: Brennan has been a critic of Trump for some time now, but White House Press Secretary Sarah Sanders denied that the action against him had anything to do with Trump's personal feelings. According to Sanders, Trump's decision hinged on Brennan's "unfounded and outrageous allegations, wild outbursts on the internet and television about this administration."
More from Brennan's NYT op-ed:
"Mr. Trump's claims of no collusion are, in a word, hogwash."
"The only questions that remain are whether the collusion that took place constituted criminally liable conspiracy, whether obstruction of justice occurred to cover up any collusion or conspiracy, and how many members of 'Trump Incorporated' attempted to defraud the government by laundering and concealing the movement of money into their pockets."
"Mr. Trump clearly has become more desperate to protect himself and those close to him, which is why he made the politically motivated decision to revoke

my security clearance

in an attempt to scare into silence others who might dare to challenge him."
Go deeper