FDA approves generic EpiPen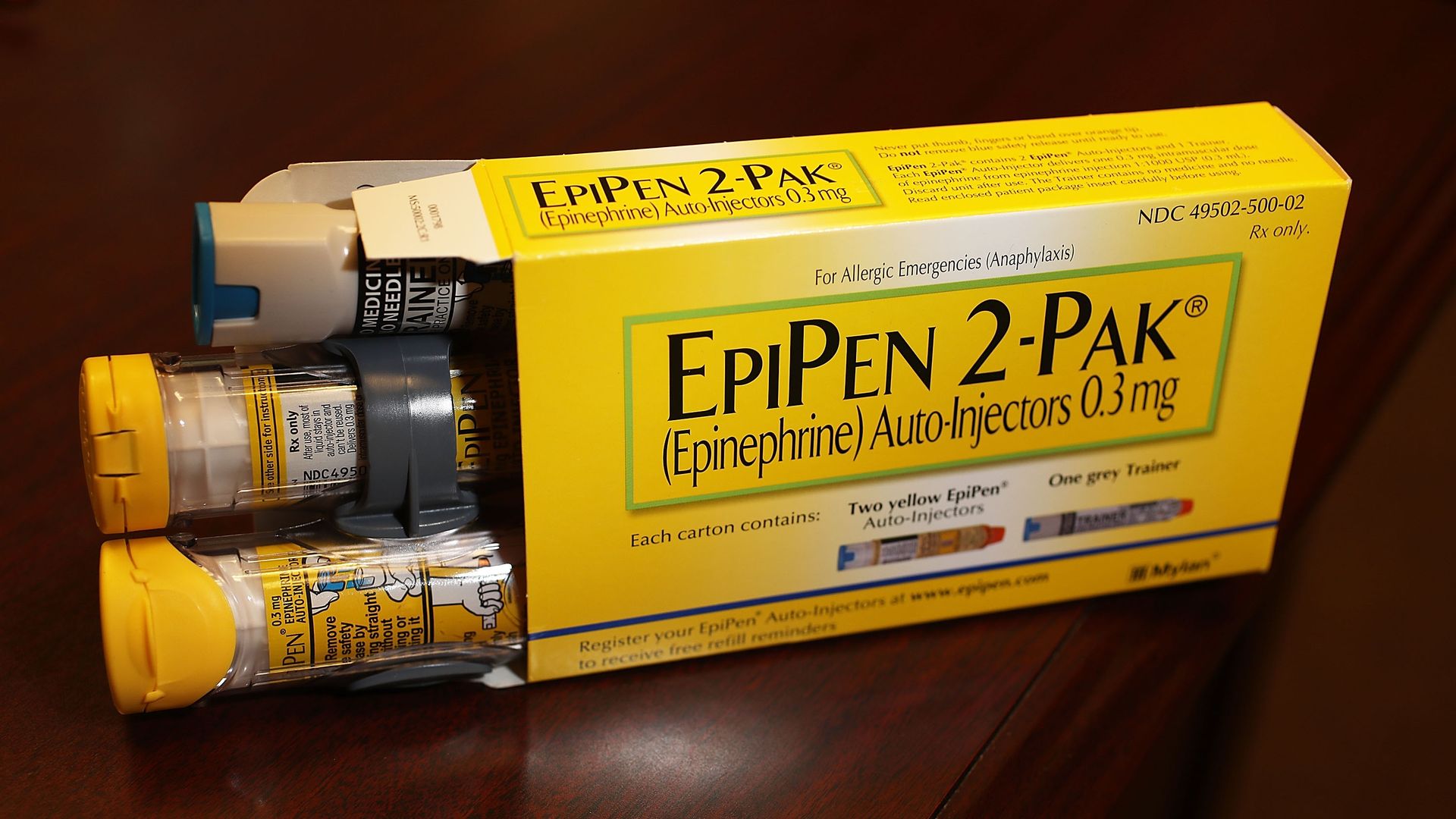 The Food and Drug Administration has approved the first-ever generic version of the Epi-Pen, after the brand-name product saw price hikes of roughly 600% over the past decade.
Why it matters: FDA Commissioner Scott Gottlieb has been vocal about bolstering generics as a way to lower patients' costs. The FDA approved a record number of generic drugs last month, and Gottlieb said the agency is "especially committed" to generic versions of products — like the EpiPen — that have been insulated from competition because they're complex and difficult to copy.
Go deeper