Elizabeth Warren's plan to save capitalism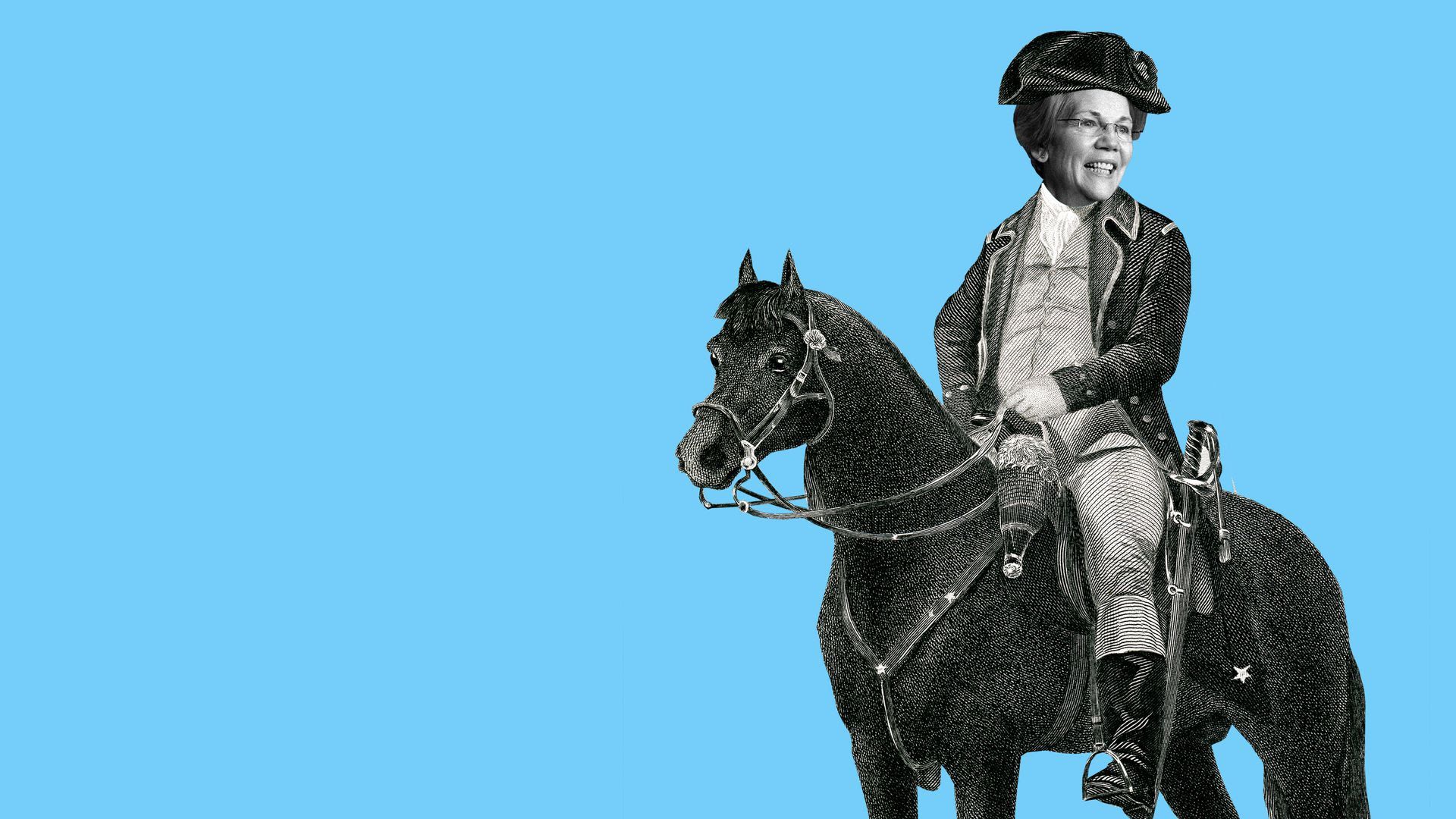 Reinvigorated corporate governance could be key to bringing the "blue wave" to shore this November.
At least, that's what seems to be the thinking of Sen. Elizabeth Warren (D-MA), who just unveiled a new plan that would, among other things, let large company employees elect around 40% of that company's board of directors.
The details: It's called the Accountable Capitalism Act. Here's the bill text.
It focuses on companies with at least $1 billion in revenue, and would require them to obtain a federal charter via a proposed U.S. Commerce Department office, obligating them to consider the interests of all corporate stakeholders (i.e., shareholders, employees, community). One immediate consequence could be reduction in successful shareholder lawsuits on fiduciary grounds.
It would prevent officers or directors from selling stock within five years of receipt or within three years of a company stock buyback.
It would prevent companies from making political candidate expenditures without approval of 75% of directors or shareholders.
No, this isn't going to become law, particularly with the current Congress. And the proposed "corporate charter" requirements are way too vague to be practically applied.
But, politically speaking, it could be the sort of pro-worker, economic populism that Democrats successfully adopt to contrast themselves with Trump, without veering to the anti-capitalist left. A pitch that emphasizes how much of the 2017 tax cuts were used by corporations for stock buybacks rather than for substantially increased wages.
It's also something that I could see some big companies supporting (at least publicly), given that it's not a tax, and could further inoculate themselves from the socialist specter.
The bottom line: Warren's proposal is DOA as legislation, but it could be the beginning of a very loud conversation.
Go deeper