The most-challenged claims in Omarosa's new book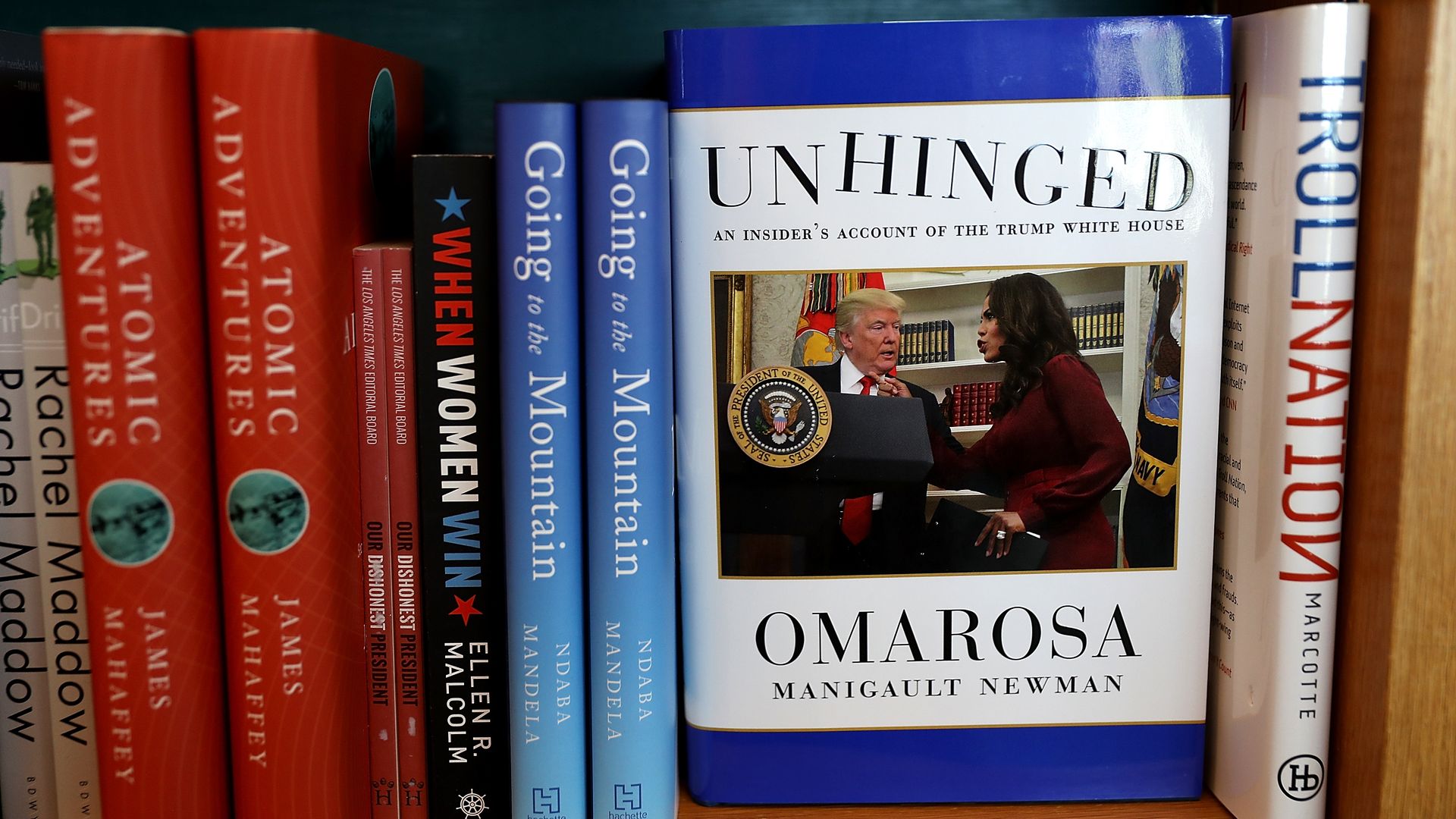 As Omarosa dominates the news cycle with her bombshell claims and recordings from the heart of the Trump administration, some of the most salacious stories from her new book "Unhinged" have been challenged by those who allegedly witnessed them happen.
Why it matters: Similar to the backlash to the potentially unethical reporting contained in Michael Wolff's "Fire and Fury" earlier this year, the lines between fiction and fact may be similarly blurred in Omarosa's tome.
Pollster Frank Luntz said that Omarosa's hearsay claim that he had heard Trump say the N-word "is...flat-out false" and wasn't verified.
Trumpworld foe Michael Cohen said Trump did not take a note from him and eat it while talking in the Oval Office, as Omarosa claims.
Omarosa alleged that Education Secretary Betsy DeVos said that students at a historically black college that booed her last year didn't have the "capacity to understand" what the administration is trying to accomplish, per Politico. A source that was in the room told Axios' Jonathan Swan that Omarosa's claim is false.
There is no tanning bed in the White House, aides told the Washington Post, despite Omarosa's statement that it was installed at Trump's request.
Go deeper