Google releases political ad directory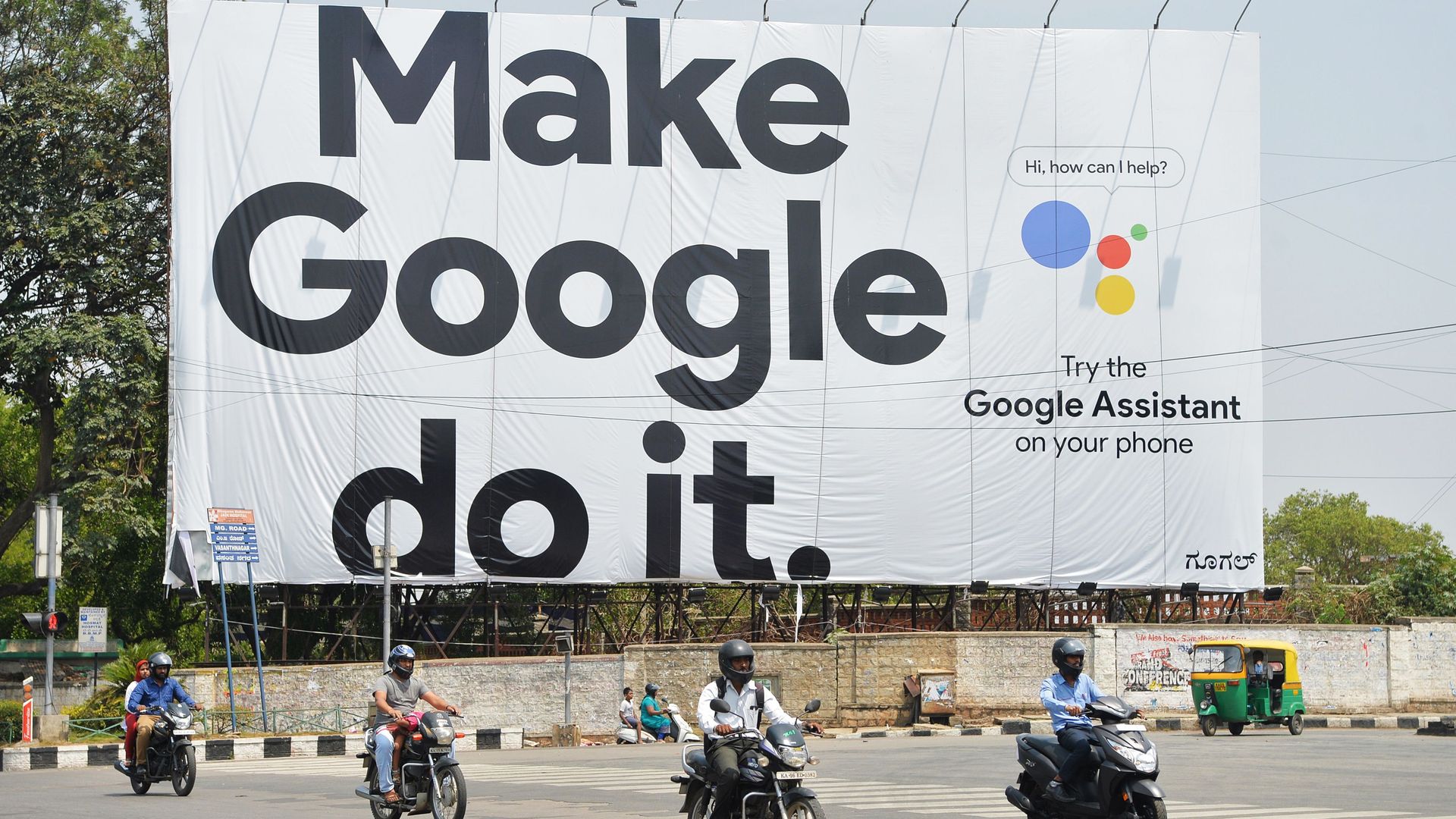 Google is rolling out the online library of U.S. political ads it promised lawmakers last year, along with a report detailing political ad-spending trends across its platforms.
Why it matters: With the midterms approaching, large tech platforms are taking steps to satisfy lawmakers and users who are demanding more transparency after the Russian campaign to disrupt the 2016 election.
How it works:
A searchable archive going live on Wednesday will include all ads across Google platforms including Search and YouTube that feature a candidate for a federal elected office or an incumbent officeholder. It includes ads from the end of May onward.
Each ad is accompanied by information on who paid for it to run, a broad range indicating how much was spent to deploy it, and a rough idea of how many impressions the ad received.
An application programming interface (API) will allow third parties and the public to directly access the archive. "Researchers, political watchdog groups and private citizens can use our data set to develop charts, graphs, tables or other visualizations of political advertising on Google Ads services," said Michee Smith, the product lead on the company's transparency report, in a blog post Wednesday afternoon.
Google will also release a new report on election advertising similar to those the company releases that tally how much content it has taken down as a result of legal problems and government orders.
Users will be able to identify major advertisers and see how spending plays out by state and congressional district.
Google will also report the top keywords advertisers are using to reach users with election ads.
What they're not doing: Listing "issue ads" that address a contentious topic but don't support a specific candidate.
"Even though the political advertising report and Ad Library provide many new insights, we know there is more work to be done," said Smith. "We're working with experts in the U.S. and around the world to explore tools that capture a wider range of political ads — including ads about political issues (beyond just candidate ads), state and local election ads, and political ads in other countries."
The big picture: All three of the U.S.'s major online platform companies — Facebook, Google and Twitter — have pledged greater transparency going into the midterms.
Facebook rolled out its archive earlier this year and included some issue ads, but hasn't yet provided access to the archive's data for researchers through an API.
Twitter has debuted its own ad archive.
The companies are responding to lawmakers who have indicated that they might craft regulations for the platforms if the companies don't take steps to combat election disinformation on their own.
Go deeper