In photos: At least 22 killed in Italy bridge collapse
At least 22 people are dead after a highway bridge collapsed in Genoa, Italy, the BBC reports, citing Italian officials.
The details: The collapse — apparently caused by a severe thunderstorm — caused cars on the bridge to fall 150 feet to railroad tracks below. Italy's transit minister called the incident "an immense tragedy" and warned that the casualty count was likely to increase.
The collapse, in pictures: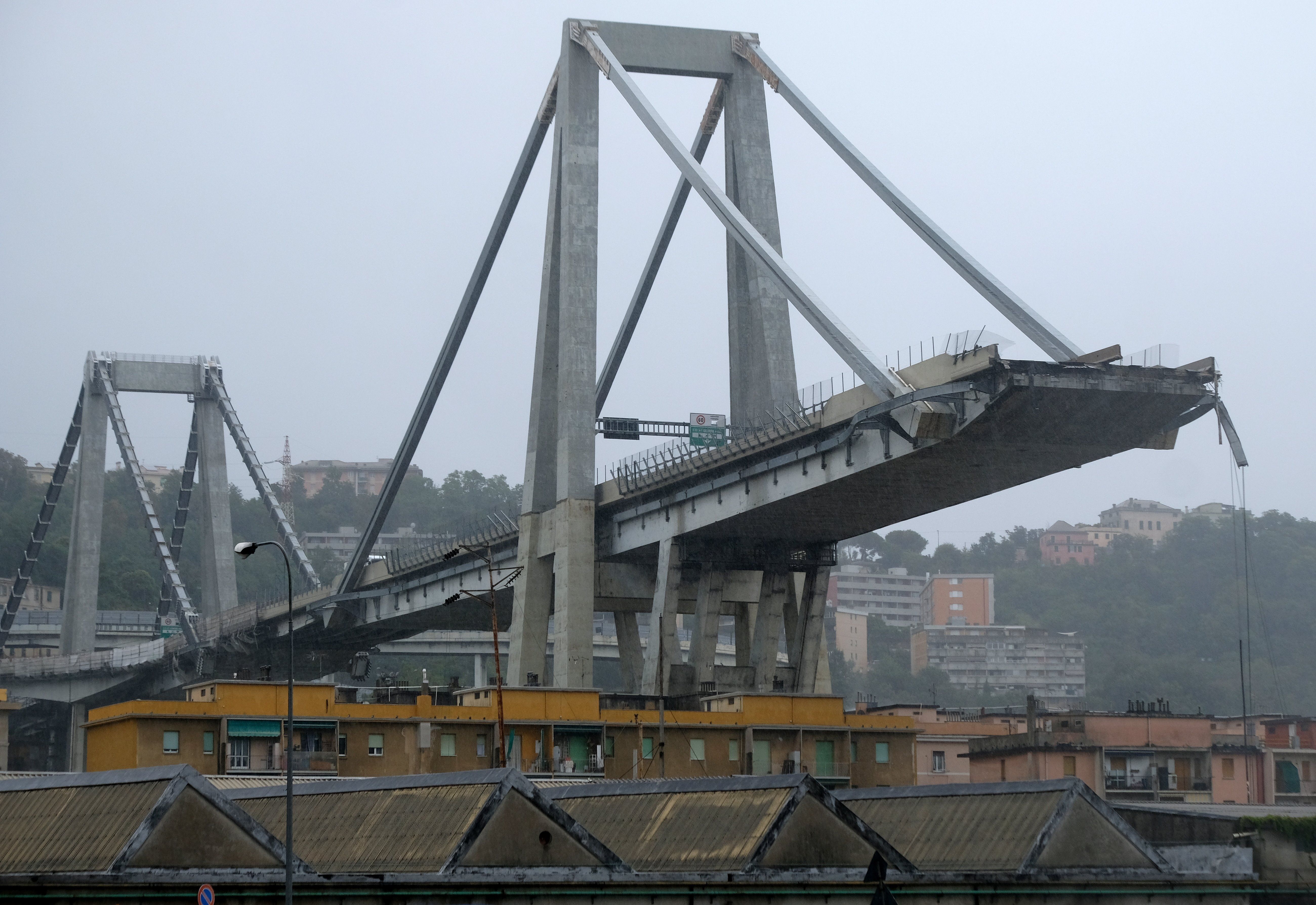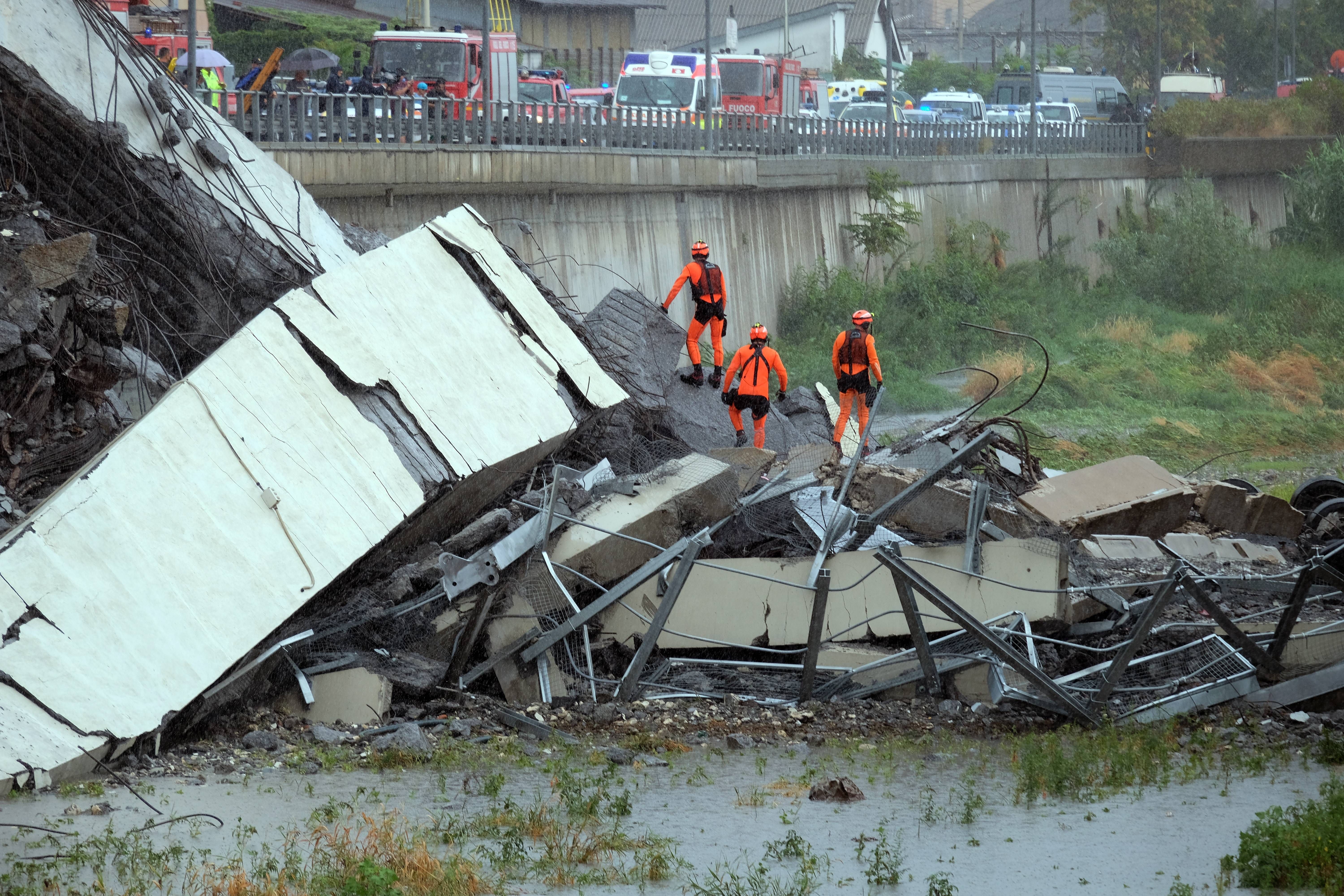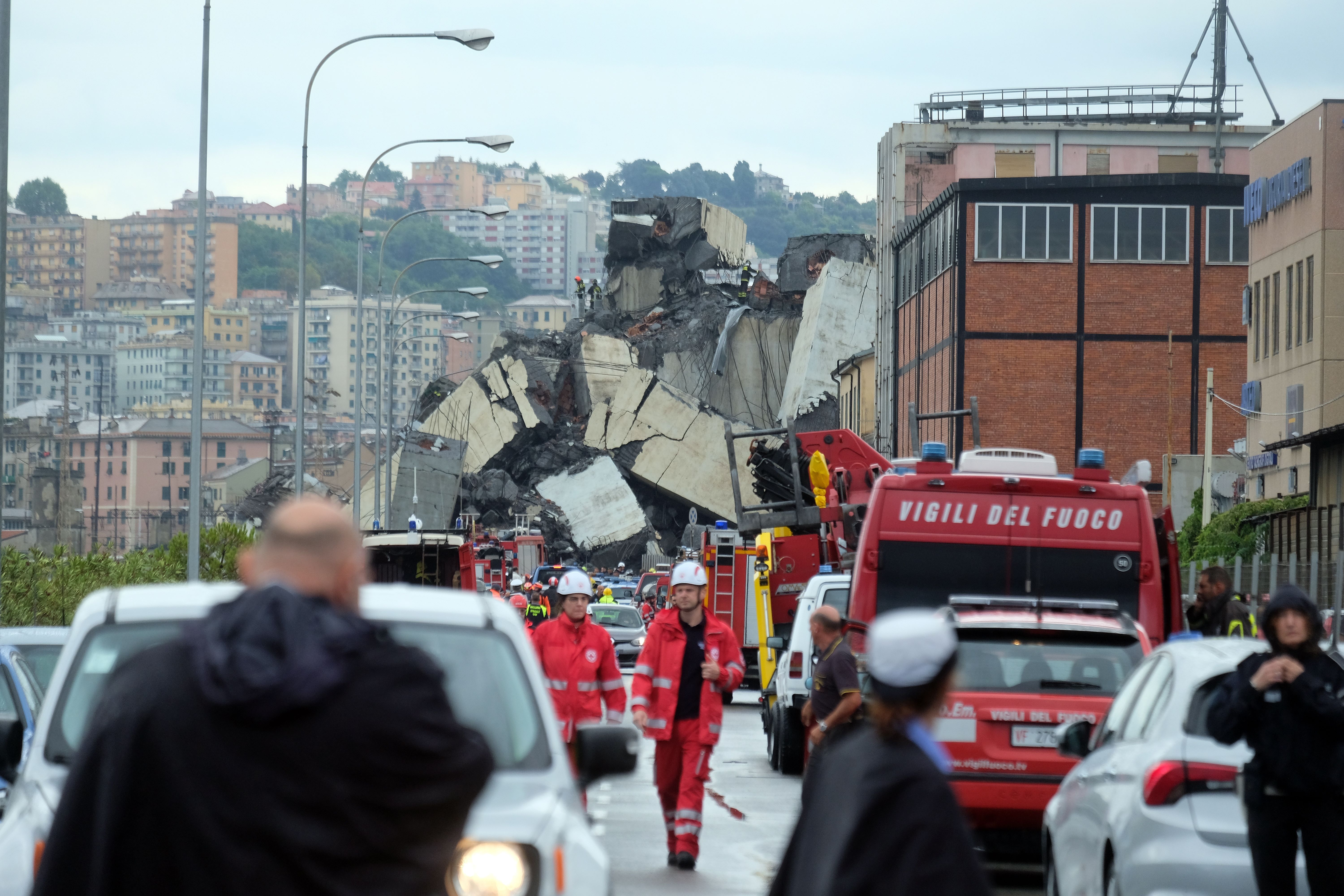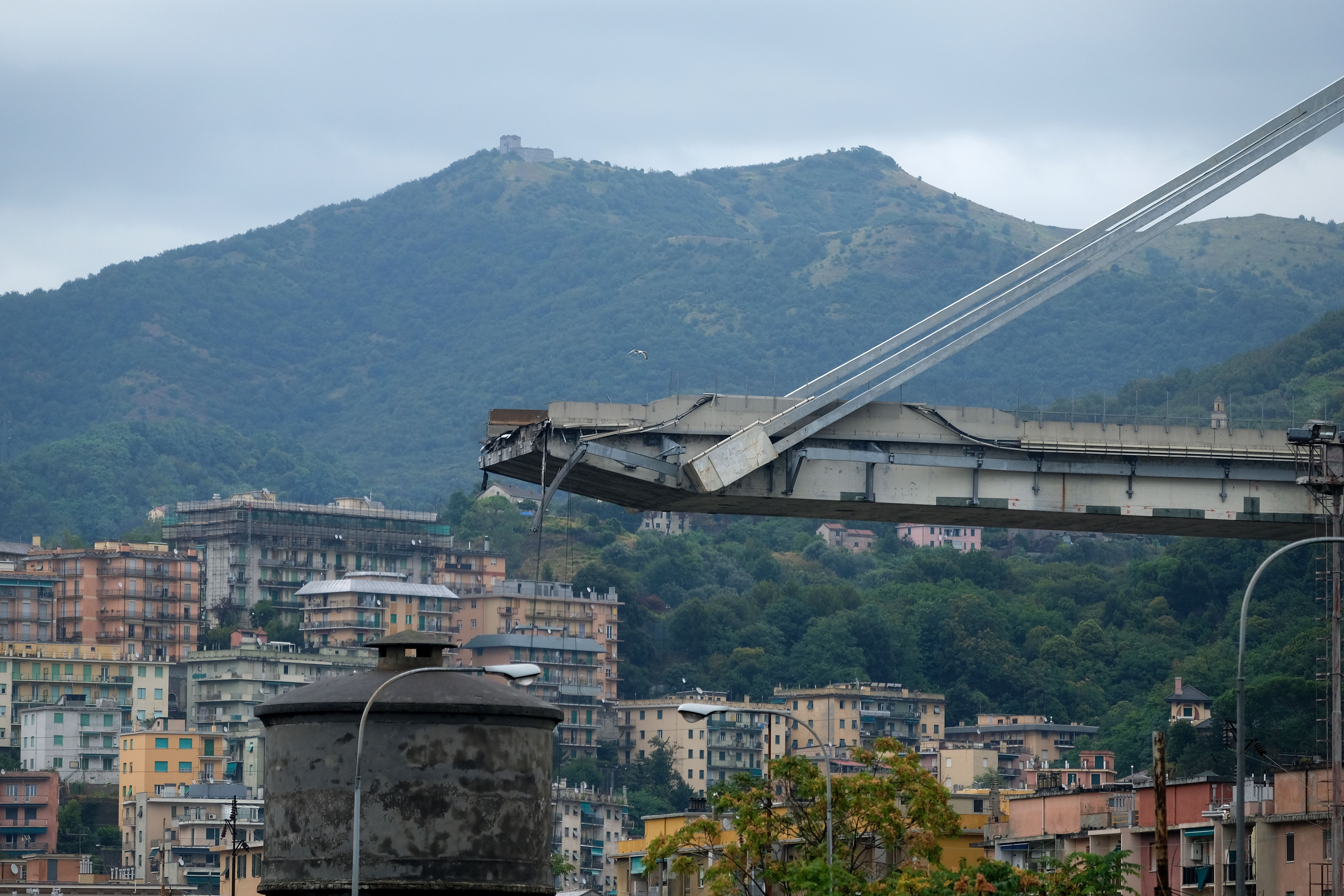 Go deeper