Grand jury speaks truth to power on Catholic Church abuse coverup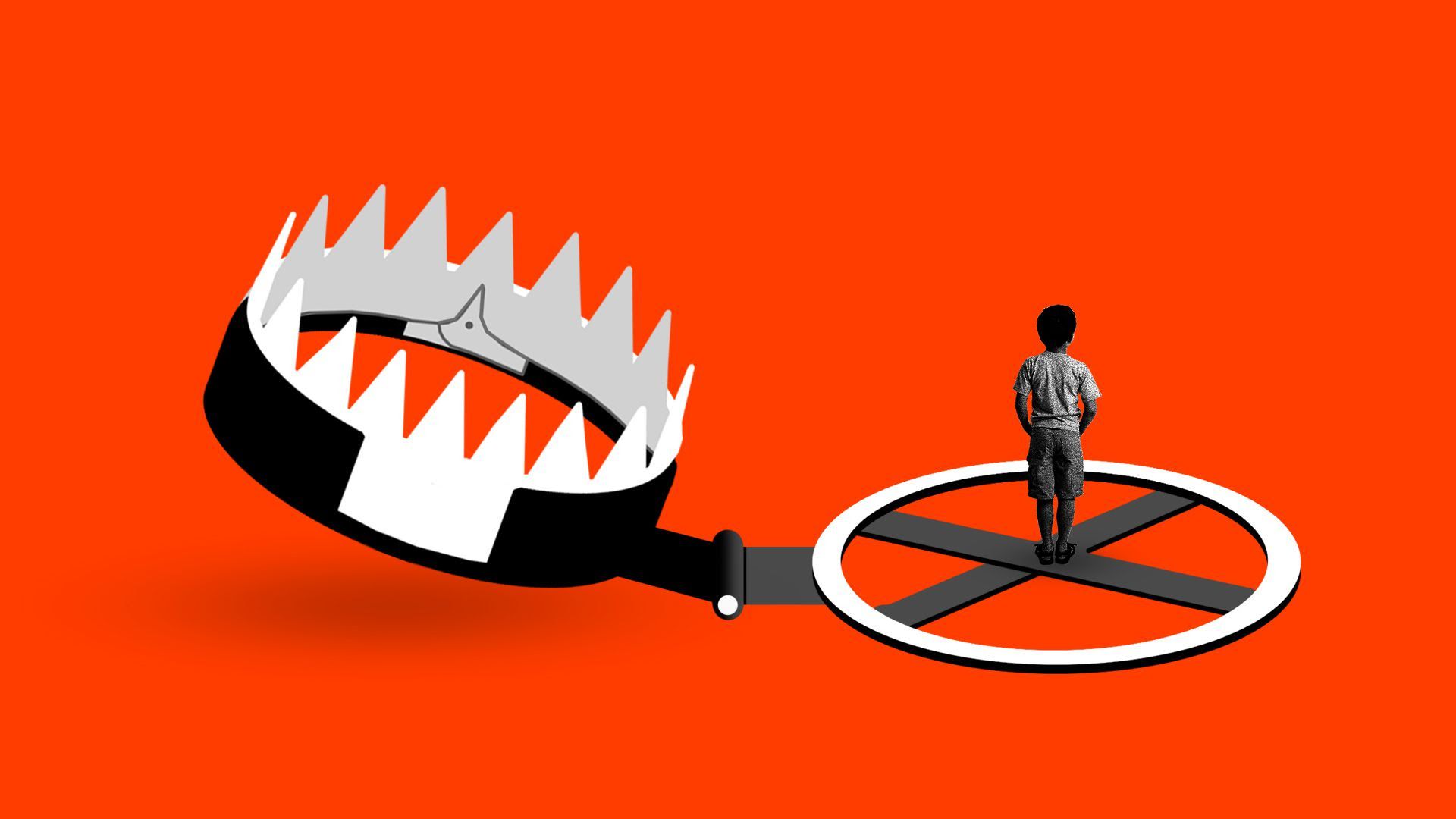 More than 300 Catholic priests abused thousands of victims for 70 years in Pennsylvania — with protection from Church leadership, according to a grand jury report out today.
The bottom line: A key institution in American life actively shielded monsters in its own ranks from justice and even worked to outlast statute of limitation laws, showing more concern for rapists and abusers than their victims.
"Priests were raping little boys and girls, and the men of God who were responsible for them not only did nothing; they hid it all," the report says.
"In [one] case, a priest raped a girl, got her pregnant, and arranged an abortion. The bishop expressed his feelings in a letter":
"This is a very difficult time in your life, and I realize how upset you are. I too share your grief."
"But the letter was not for the girl. It was addressed to the rapist."
Why it matters, in the grand jury's own words:
"We are sick over all the crimes that will go unpunished and uncompensated. This report is our only recourse."
"We are going to name their names, and describe what they did — both the sex offenders and those who concealed them."
"We are going to shine a light on their conduct, because it is what the victims deserve."
"And we are going to make our recommendations for how the laws should change so that maybe no one will have to conduct another inquiry like this one."
"We think it's reasonable to expect one of the world's great religions, dedicated to the spiritual well-being of over a billion people, to find ways to organize itself so that the shepherds stop preying upon the flock."
The big picture: There's more to come, the N.Y. Times reports.
"Catholics are calling for independent investigations into why Cardinal Theodore McCarrick, the former archbishop of Washington, was advanced up the hierarchy despite warnings to his superiors in Rome and fellow bishops that he had molested seminarians and young priests."
Go deeper