Tom Steyer plans to register 100,000 millennials to vote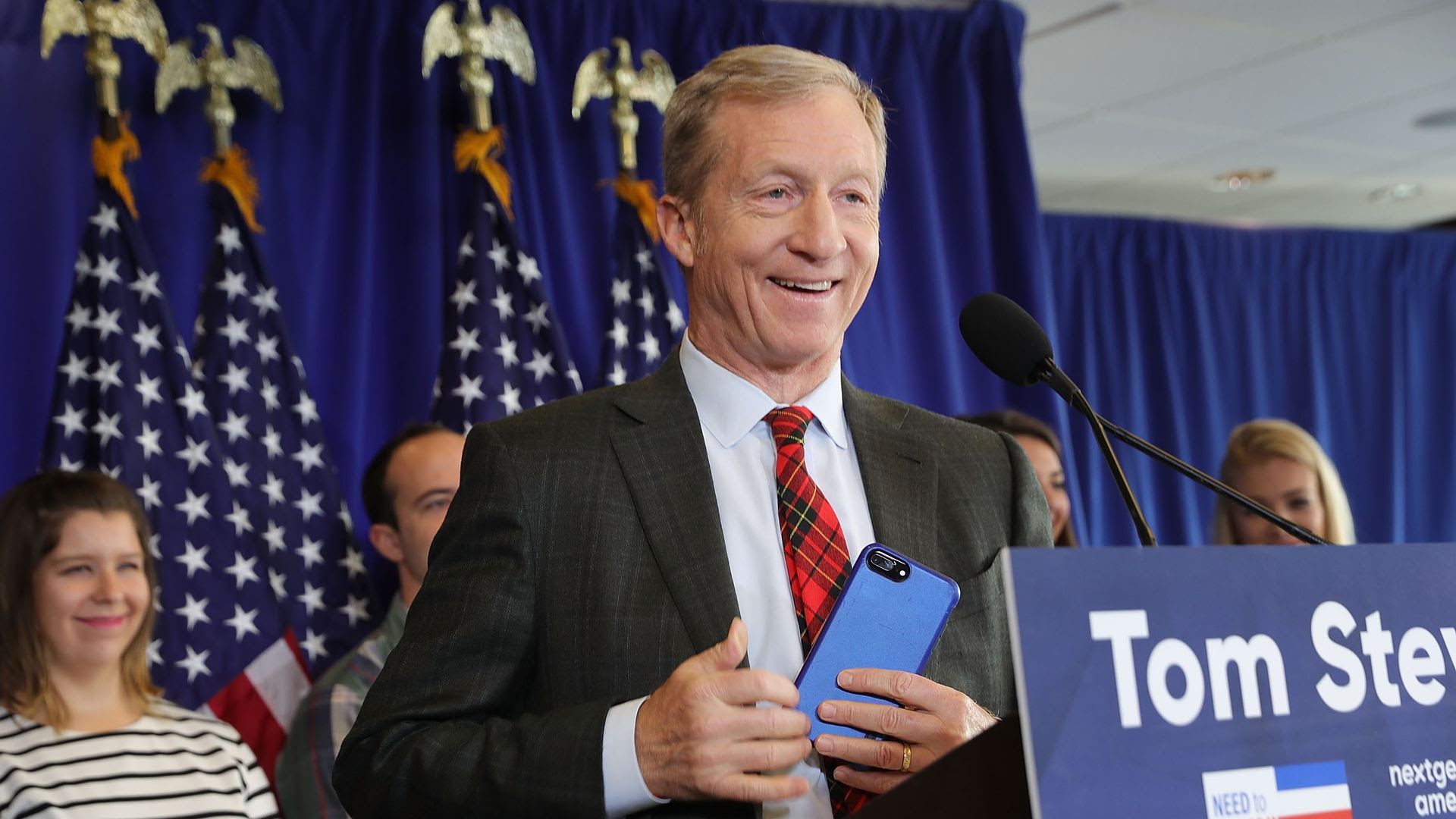 Tom Steyer's NextGen America organization is working to register 100,000 students in one month at college campuses across 11 states as part of its "Welcome Week" program launching this week.
Why it matters: This is the group's biggest voter registration effort yet, focused specifically on the most crucial bloc of non-voters, and it's happening just three months before the 2018 midterm election.
They've already registered 80,000 millennials, and now they want to register 100,000 more through mid-September.
By the numbers: NextGen will deploy 765 organizers to 420 campuses — including 135 community colleges and 14 historically black colleges and universities — to engage with students during "Welcome Week" as they're headed back to school.
In 2016, their youth voter registration effort sent 500 NextGen organizers to 300 college campuses.
There are 70 million eligible voters between the ages of 18-35.
NextGen will pledge 40,000 young people to actually show up and vote in November.
The group is also launching a $250,000 digital ad campaign across these campuses.
The 11 targeted states include Arizona, California, Florida, Iowa, Michigan, Nevada, New Hampshire, North Carolina, Pennsylvania, Virginia, and Wisconsin.
What they're saying: "Young voters ... are essential to propelling progressives to victory in 2018 and beyond," said NextGen America President Tom Steyer. "In November, young people can take back the House and take a stand against the divisive policies of Donald Trump."
Be smart: Voter registration might be a non-partisan effort, but Democrats will certainly be the ones to benefit from this. Steyer has been an outspoken advocate of impeaching President Trump, and he's now the biggest individual sourceof money and resources for Democrats.
Go deeper