The White House and Trump campaign's Space Force battle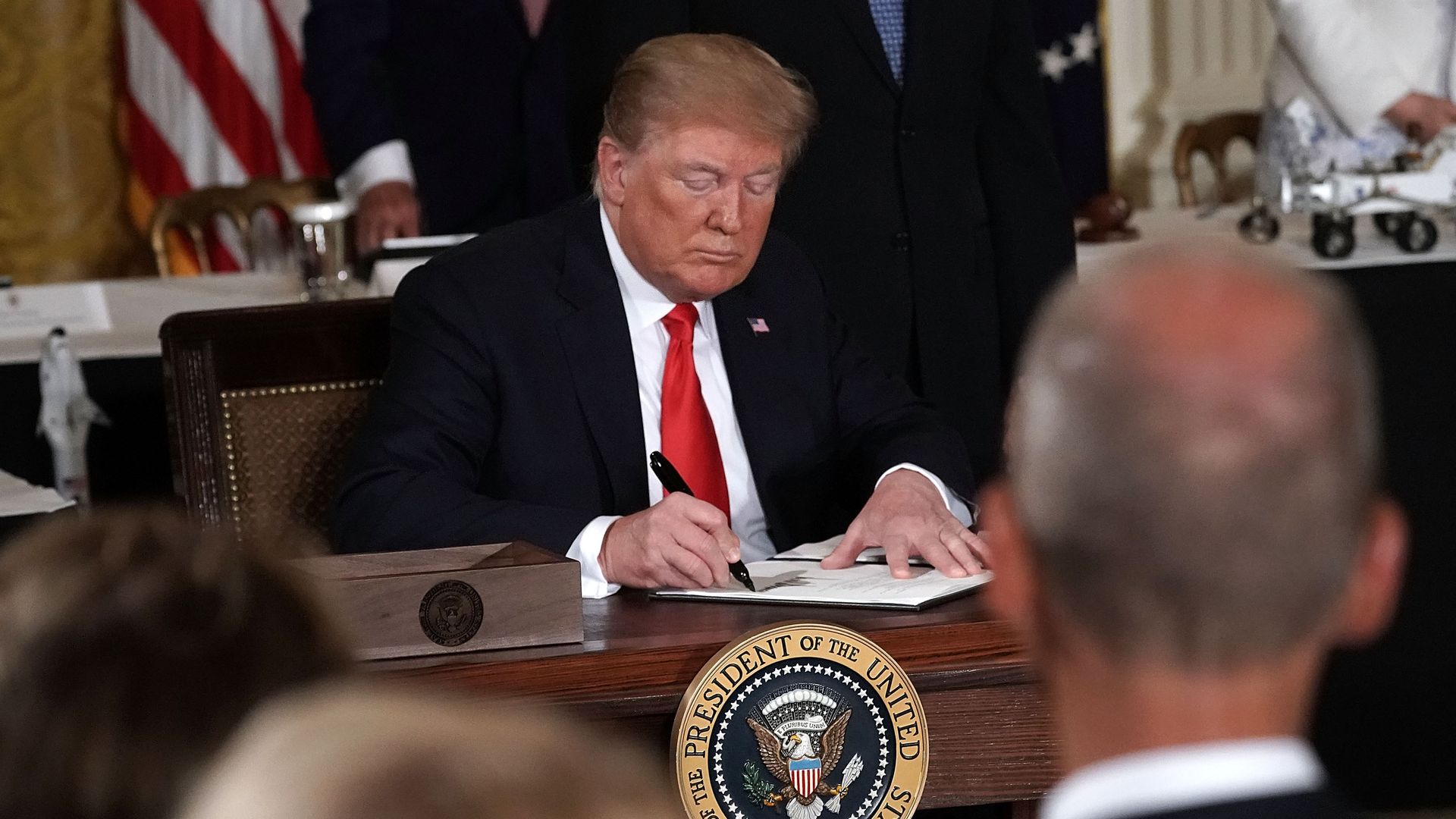 The Space Force has caused its first collateral damage, exacerbating tensions between the White House and Trump's re-election campaign.
What happened: Multiple sources tell me White House officials were surprised when, shortly after the vice president gave a sober speech announcing Trump administration plans to develop a Space Force, the campaign blasted out an email fundraising off the idea.
"As a way to celebrate President Trump's huge announcement, our campaign will be selling a new line of gear," campaign manager Brad Parscale wrote in an email to supporters. "But first we have to make a final decision on the design we will use to commemorate President Trump's new Space Force — and he wants YOU to have a say."
Behind the scenes: Senior officials told me the White House had no knowledge of this plan.
"We had an objectively good roll out...and then the campaign does that and makes it all look like a joke," one White House official told me. "It was done with zero White House input. Campaign went rogue."
Trump campaign response: Michael Glassner, chief operating officer of the Trump campaign, told me the campaign "decided to celebrate the president's innovation and include our supporters in the spirit of it by having them vote on the best caricature logo from six options, which are of course completely unofficial."
"The winner will be imprinted on t-shirts, which will then go on sale on our online store."
"Stay tuned for the results — the shirts will no doubt sellout like most of our Trump campaign gear."
Go deeper