Peter Strzok's GoFundMe seeks $150K to cover legal costs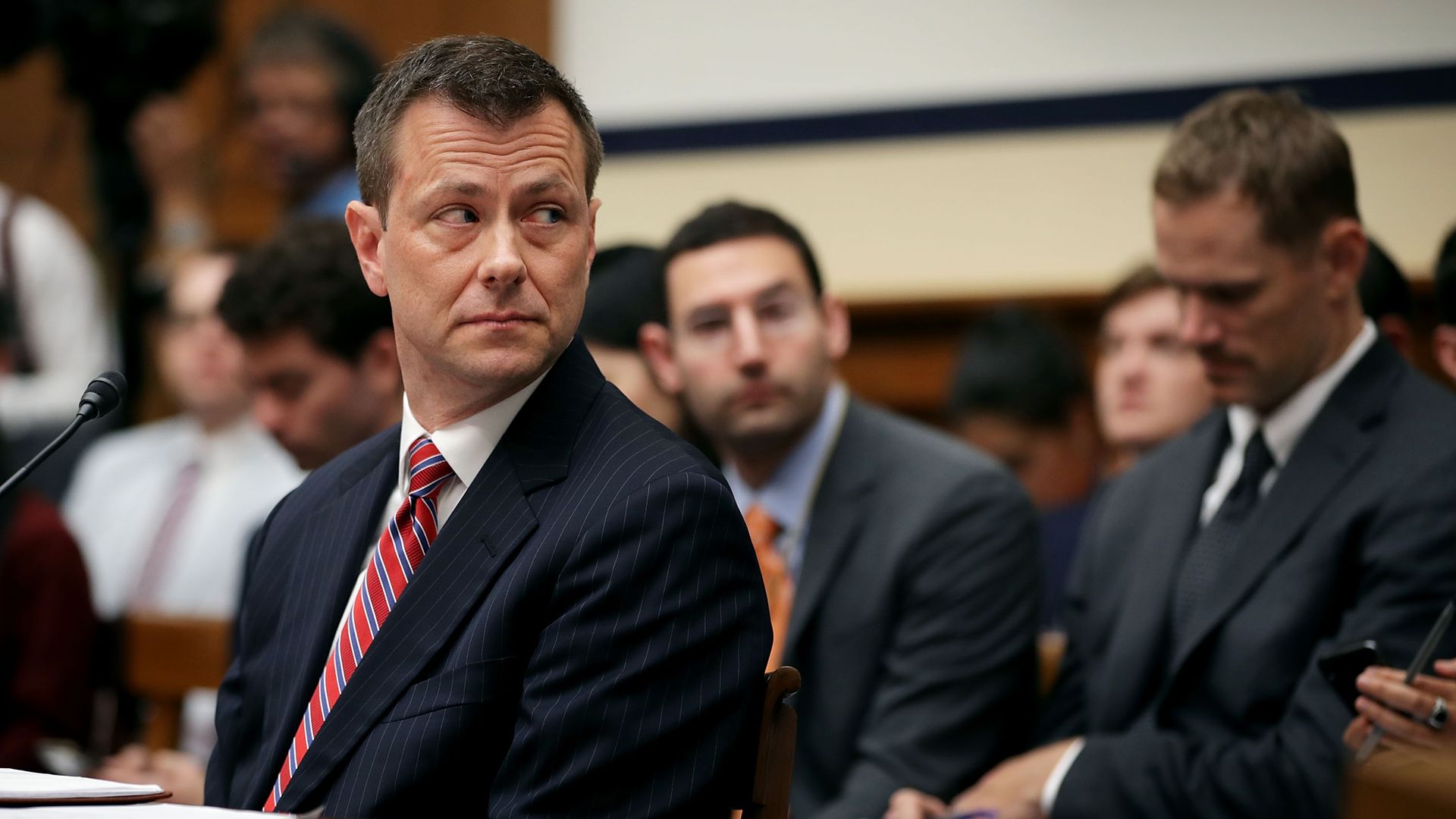 Three days after being fired from the FBI, "friends" of former agent Peter Strzok launched a GoFundMe account seeking $150,000 to offset "Pete's hefty – and growing – legal costs and his lost income." The account raised more than $35,000 in the first five hours.
Flashback: This is reminiscent of similar moves made by supporters or friends of other high profile officials facing mounting legal bills after being fired from the Trump administration. The family of former national security advisor Michael Flynn's family set up a legal defense fund last year to help pay for his "enormous expenses," and a GoFundMe page was launched following Trump's firing of former FBI Deputy Director Andrew McCabe in March.
Go deeper