What they're saying: The legal debate over Omarosa's secret tape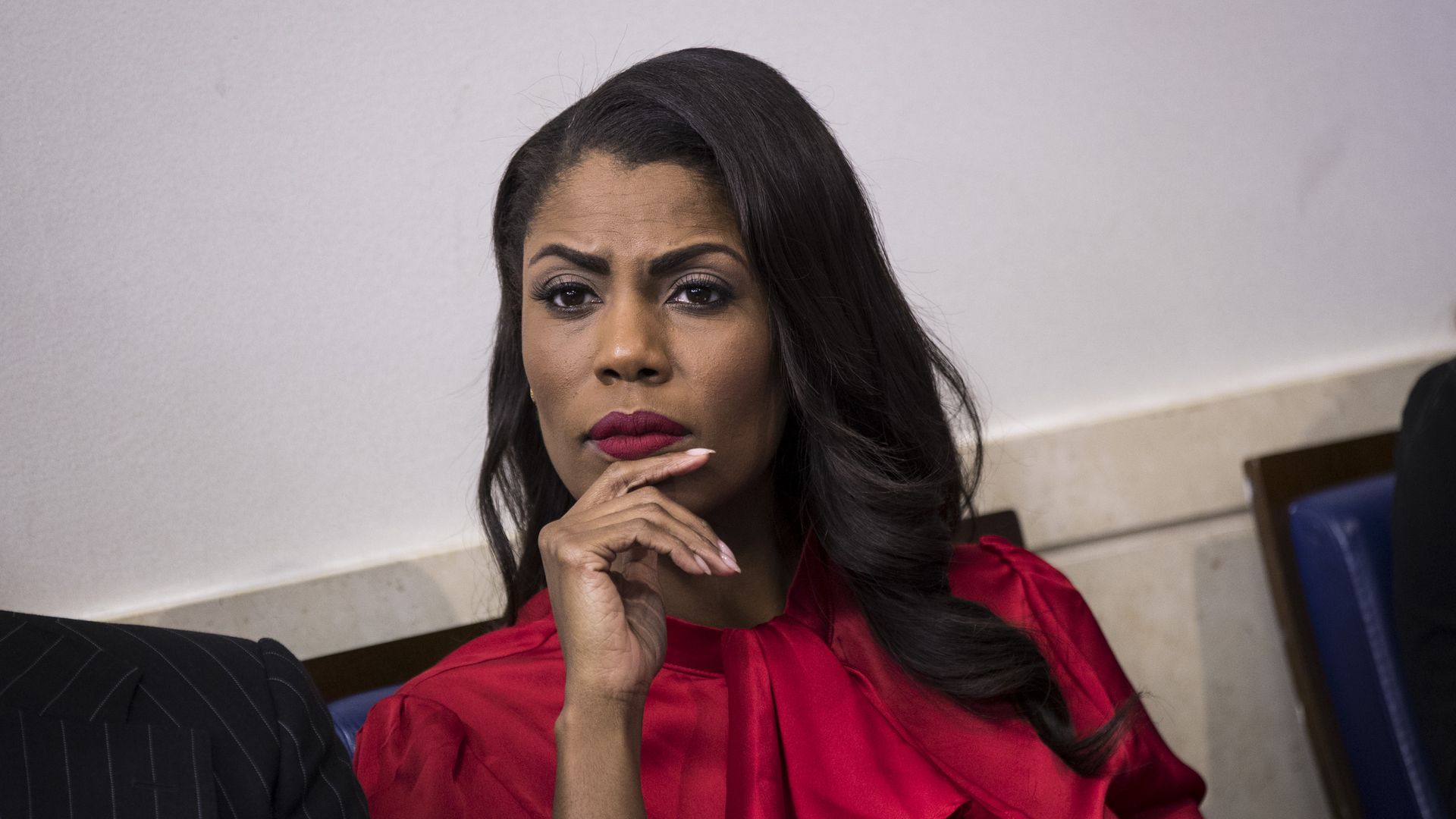 Former White House staffer Omarosa Manigault-Newman's alleged taping of John Kelly firing her in the Situation Room has prompted questions over the legality of the act, given the supposed location in which it took place.
What they're saying: National security experts largely seem to agree that the surreptitious recording is a worrisome violation of usual White House security norms and procedures, but not a breach of law, given Omarosa's lack of a security clearance and the unclassified nature of the discussion.
RNC chairwoman Ronna McDaniel: "Secretly recording conversations in the Situation Room isn't just wildly inappropriate, it's a threat to our national security. If she broke federal law, she should be prosecuted."
Go deeper