Inside Omarosa's reign of terror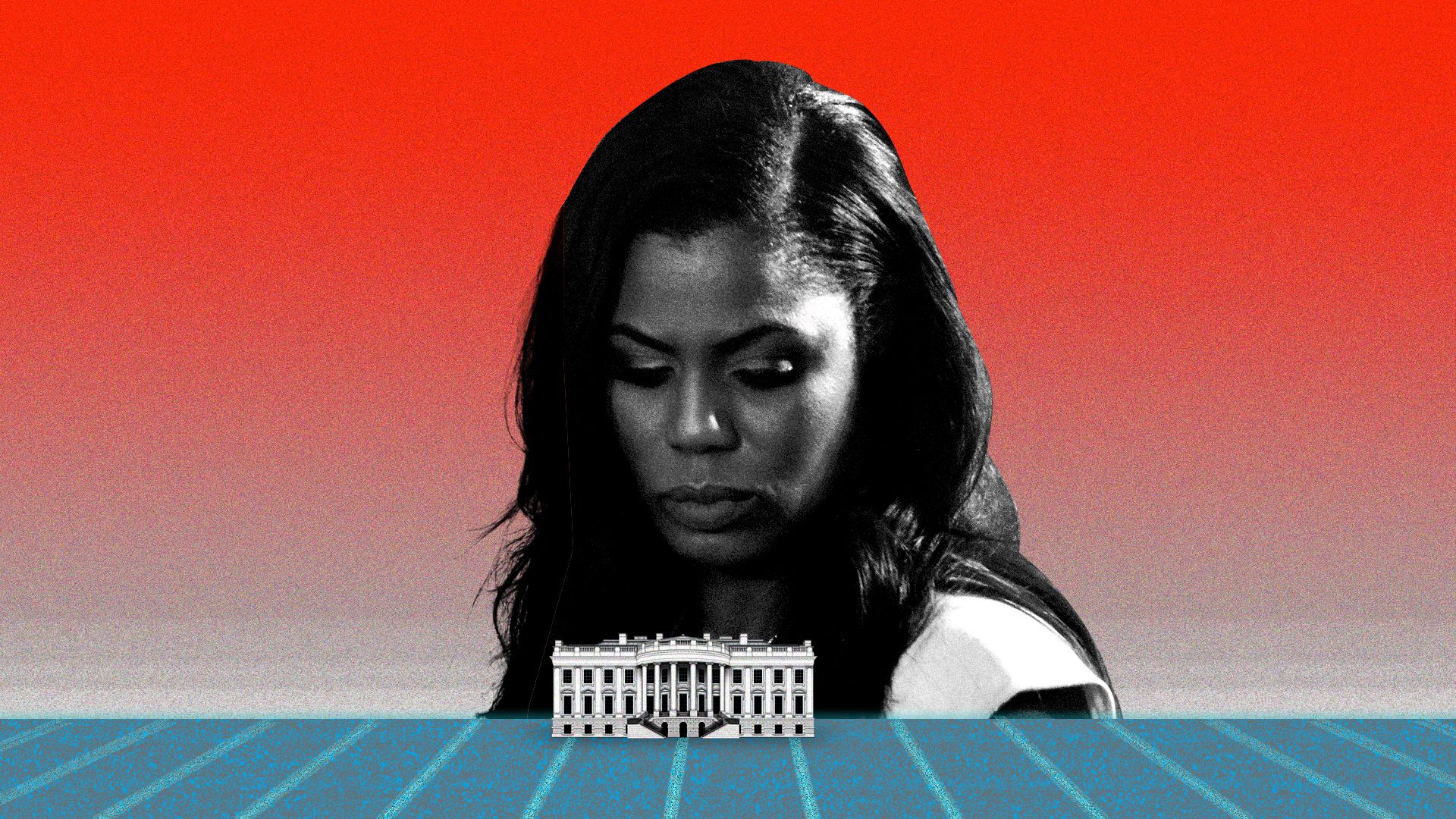 Want to know the secret behind Omarosa's wild, largely unchallenged, run in the White House, during which she would swan in and out of the Oval Office, secretly recording the president and his chief of staff?
It's simple: Some of the most powerful men in government were terrified of her.
What they're saying:
"I'm scared shitless of her... She's a physically intimidating presence," a male former colleague of Omarosa's told me. (He wouldn't let me use a more precise description of his former White House role because he admitted he's still scared of retribution from Omarosa. Other senior officials have admitted the same to me.)
"I never said no to her," the source added. "Anything she wanted, 'Yes, brilliant.' I'm afraid of her. I'm afraid of getting my ass kicked."
Three other former officials shared that sentiment: "One hundred percent, everyone was scared of her," said another former official.
The big picture: Trump has nobody to blame but himself for Omarosa's raucous book tour, in which she calls him a racist and a misogynist, and says he's in mental decline. Trump brought her into the White House at the senior-most level with the top salary. In many ways, two former senior administration officials pointed out, what Omarosa is doing now is pure Trump.
"She may be the purest of all the Trump characters," one told me. "She may be the most Trumpian. She knows media, she knows about physical presence, like Trump does...that's why I think he's rattled."
"The only reason Trump works is because he gives less of a crap than anybody in the world," the other source told me. "That's where she's at. She's totally undeterred by things that would freak out most people.
"She's out-Trumping Trump right now," the source added, before losing his train of thought in a fit of laughter.
Behind the scenes: Former chief of staff Reince Priebus made valiant efforts to keep Omarosa out of the Oval. And former press secretary Sean Spicer kept having to rebuff administrative officials who were lugging desks over to the West Wing to set up a personal workstation for Omarosa at her command.
But Omarosa answered to nobody. And senior staff told me last year they felt paralyzed because she was the only top-level official in the White House who was African-American.
On a weekend last April, Omarosa caused a security and ethics stir when she dropped into the White House in full bridal attire and with members of her bridal party to try to hold a wedding photoshoot in the Rose Garden and throughout the West Wing.
The bottom line: By all accounts except her own, Omarosa Manigault-Newman did little substantive work during her almost 12 months in the White House. But for much of her time there, she maintained decent access to Trump. And while the White House is now dumping on her credibility — and in many cases they have solid ammunition — the reality is that she only got the tapes because she was in the room.
Go deeper