Ships refusing to rescue migrants stranded at sea, aid group claims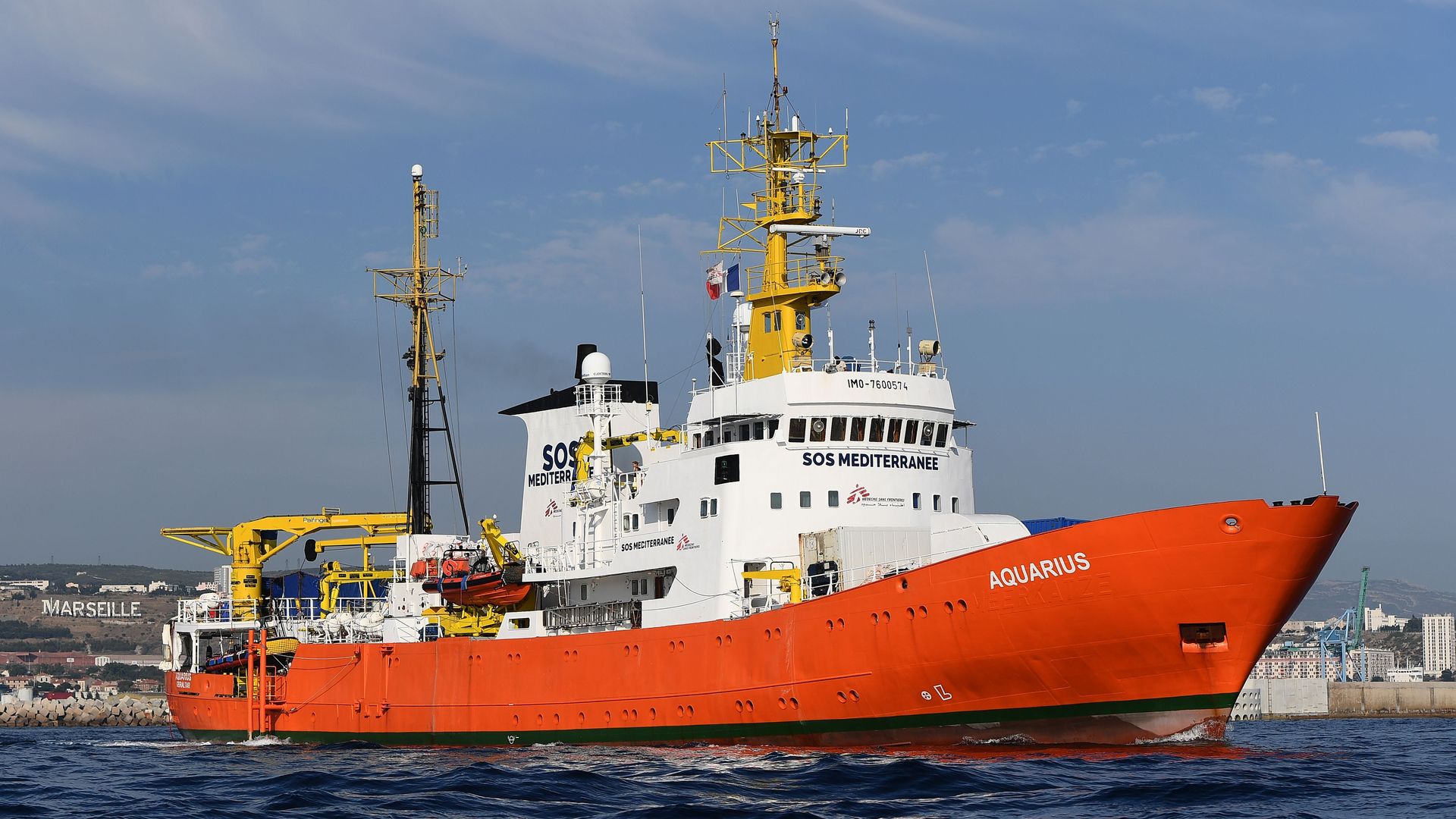 Migrants fleeing civil wars and insecurity at home in unseaworthy boats are being refused assistance from ships passing them in the Mediterranean Sea, an European humanitarian group said Sunday, per the AP.
The details: SOS Mediterranee, which had rescued 141 migrants on Friday in waters off Libya, said Italy's and Malta's recent refusal to allow vessels from docking on their shores could be the reason why ship operators are unwilling to get involved amid fear that they would be stranded at sea with migrants on board. The group found itself in the middle of a diplomatic standoff in June when one of its rescue ships was allowed to dock by Spain's government after being refused by other nations.
Go deeper