Behind the scenes: Creating Trump's Space Force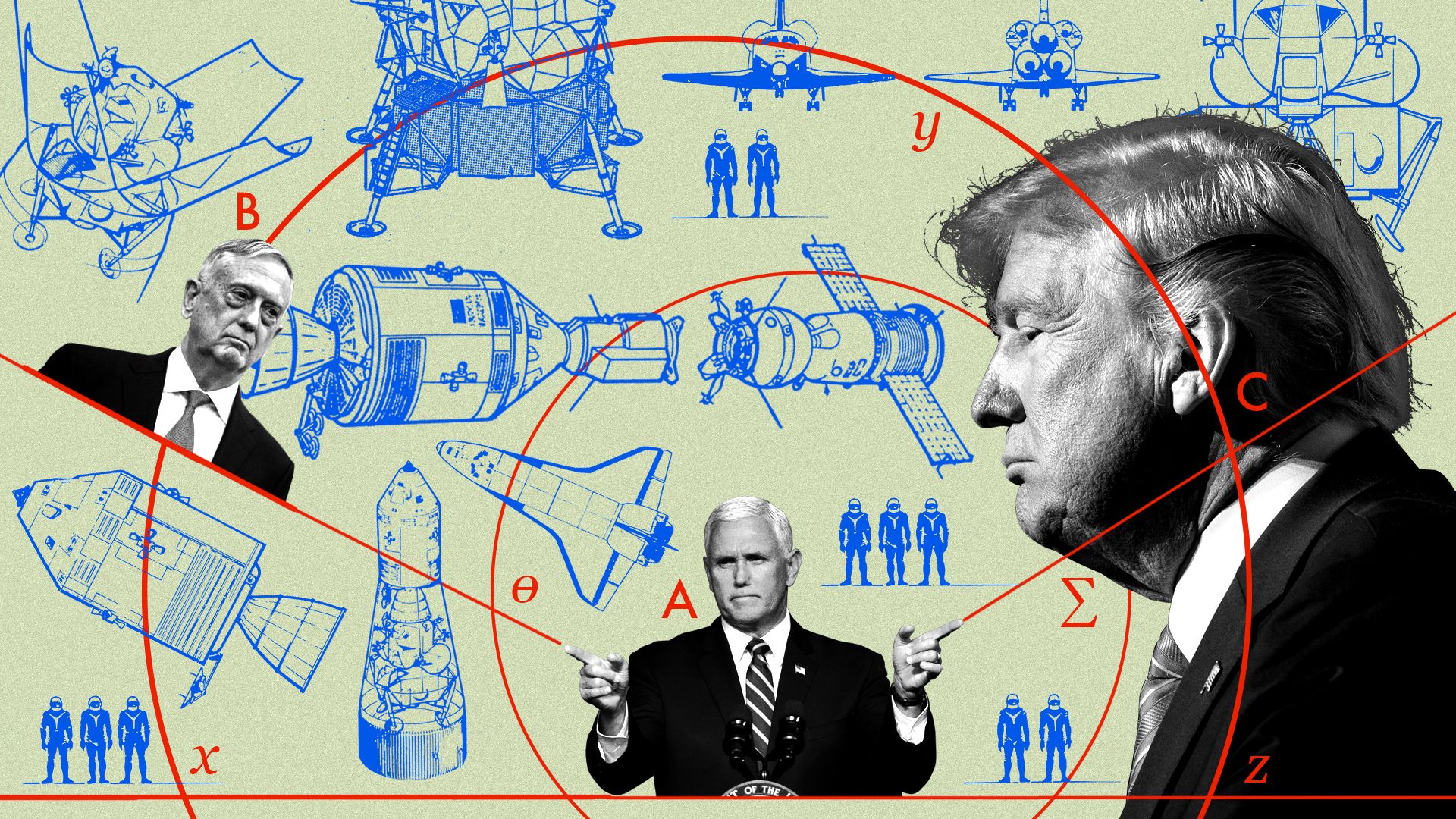 At first, White House officials thought the idea of Space Force was just a lark. A former senior official told me that through most of last year Trump was generally interested in space.
Behind the scenes: He would ask random questions about rocket ships and marvel to hear about satellites and the junk floating around in space. His questions were unfocused, like a student trying to learn about a new subject. "It was just one of those subjects that piqued his interest," the source said.
But early this year, Trump became more fixated on space and floated "Space Force" as an off-the-cuff idea. Staff didn't take the idea seriously at first, and Defense Secretary James Mattis was not a fan, but Trump kept insisting on it.
He floated the idea publicly in March when he spoke to military personnel in San Diego. "You know, I was saying it the other day, because we're doing a tremendous amount of work in space, I said maybe we need a new force, we'll call it the Space Force," he told the crowd. "And I was not really serious. And then I said what a great idea, maybe we'll have to do that."
Why this matters: Space "is becoming a contested war-fighting domain, and we have to adapt to that reality," said Mattis in Thursday's announcement at the Pentagon.
Russia and China are building anti-satellite weapons that could shoot down American satellites within two or three years, according to the U.S. intelligence community. This would undermine the U.S. military's ability to keep watch over its adversaries and track American troops using GPS coordinates. 
A key cabinet meeting came in March, where Vice President Mike Pence — who chairs the National Space Council — gave an update on space issues. Arrayed before Trump on the table in the meeting room were models of commercial rocket ships, including one from Elon Musk's private rocket company SpaceX. Trump was delighted, according to a source in the room.
"Rich guys, they love rocket ships," Trump told the group. "And that's good. That's better than us paying for it."
Behind the scenes: After that meeting Trump began talking about the idea more insistently with officials including Pence, Director of National Intelligence Dan Coats, and Secretary of State Mike Pompeo.
Trump told Pence to get it done. Pence has long been interested in space, especially from military and commercial perspectives.
What's next? Whether a Space Force happens or not is still in Congress' hands. And senior Pentagon officials, including Defense Secretary Mattis and Secretary of the Air Force Heather Wilson, have expressed reservations about it. Mattis is warming to the idea, according to a source familiar with his thinking.
Go deeper