What we're watching: The Sunday shows reflect on Charlottesville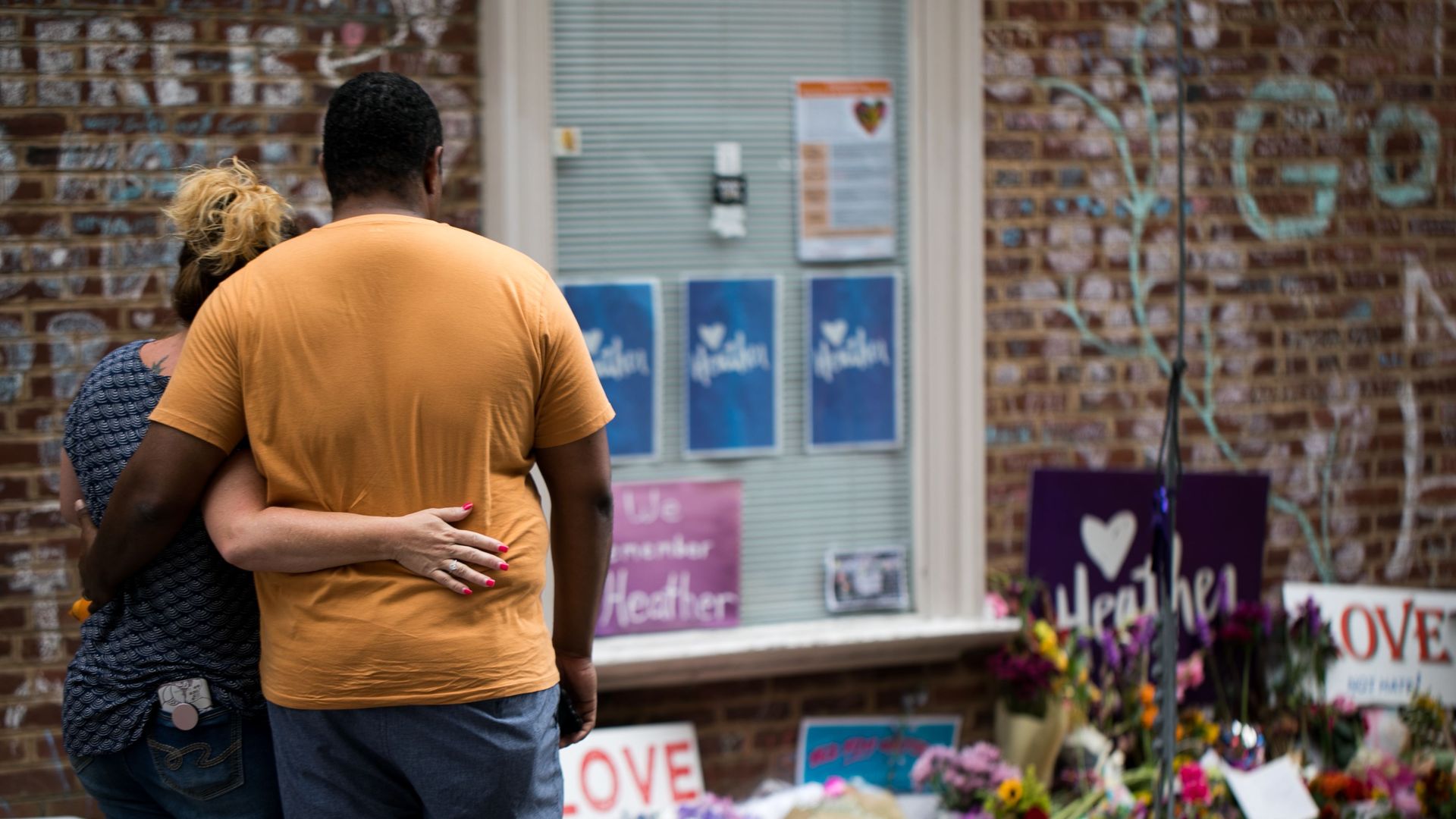 Former White House staffer Omarosa Manigault said Sunday that she was "complicit" in President Trump's controversial response to last year's riot in Charlottesville, and that Trump is someone who is inclined to use racially-charged language to "stir up his base."
The big picture: As the nation gears up for a second Unite the Right rally in Washington, D.C., one year after a white supremacist drove his car into a crowd and killed a woman in Charlottesville, politicians and members of the media reflected Sunday morning on simmering racial tensions in the U.S. and what role Trump has played in healing — or widening — the divide.
Former White House staffer Omarosa Manigault
Manigault took some of the blame for Trump's post-Charlottesville statements during an appearance on NBC's "Meet the Press."
"I had a blind spot when it came to Donald Trump. I wanted to see the best in him. And obviously, I failed miserably."
White House adviser Kellyanne Conway
Conway addressed Trump's continued criticism of NFL players kneeling in protest during the national anthem on "Fox News Sunday."
"The president has made it clear that he believes it's not a big ask to have people stand for the flag and the national anthem at football games and elsewhere."
"If these professional athletes want to go back into their communities...they should go ahead and make their voices heard there."
Rep. Elijah Cummings (D-Md.)
Rep. Cummings, a former chairman of the Congressional Black Caucus, discussed Trump's post-Charlottesville statements on ABC's "This Week."
"I think it's a low bar for the President of the United States to simply say he's against racism. He's got to do better than that."
Sen. Tim Kaine (D-Va.)
Sen. Kaine, who counts Charlottesville residents among his constituents, appeared on CBS' "Face the Nation."
"There is a concerted effort...to divide people, including dividing them based on race. And nowhere was that more obvious — nowhere — than in the aftermath of Charlottesville.
Charlottesville Mayor Nikuyah Walker
Walker, Charlottesville's first female Africa-American mayor, was elected last November after the riots and also appeared on "Face the Nation."
"A year isn't long enough. We're talking about issues that have been going on here for centuries."
Go deeper