Democrats surf a wave of enthusiasm
In special elections since President Trump took office, Democrats have consistently outperformed Republicans compared to the parties' usual vote totals in regular elections, AP's Bill Barrow reports.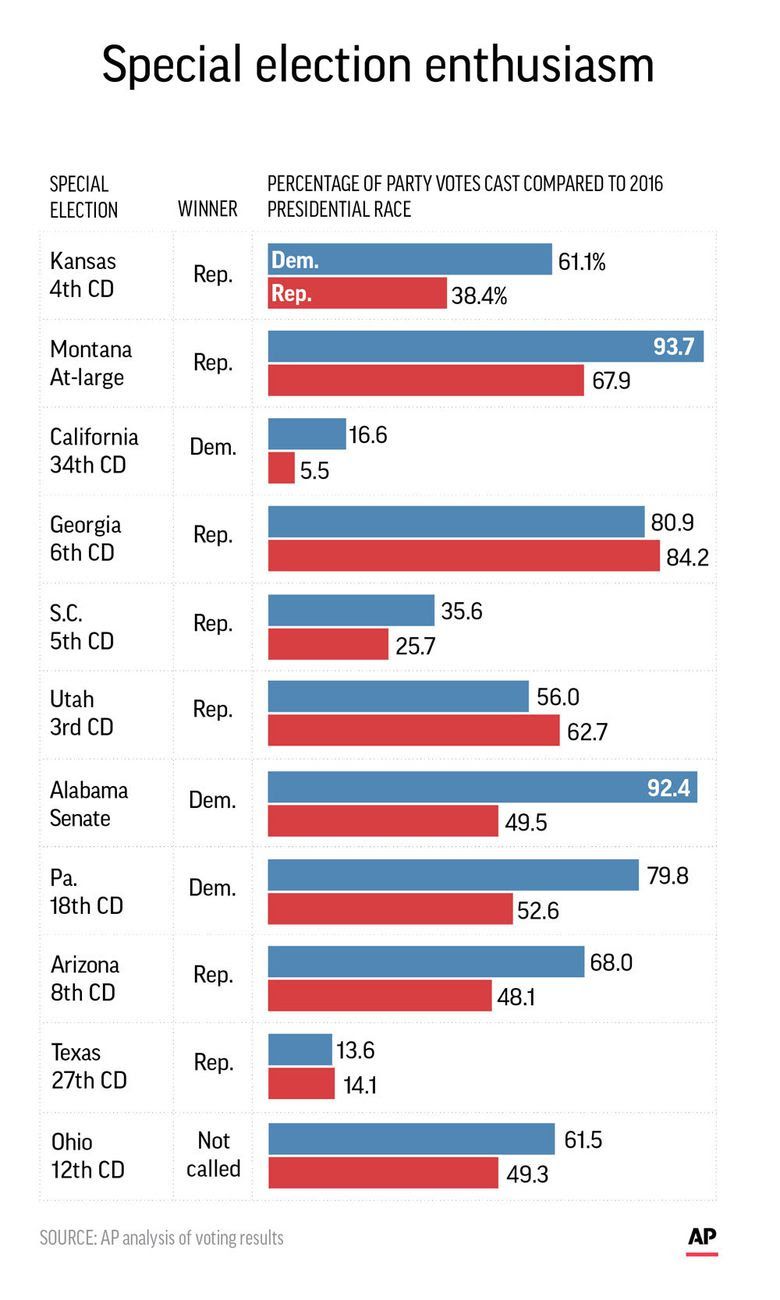 Beyond percentages, AP compared special-election raw vote totals to what Republicans and Democrats received from the same electorates in 2016.
"Democrats got a higher proportion than Republicans of the party's usual presidential vote in eight out of 11 elections. They exceeded Republicans in 10 [of] 11 races when comparing the special election totals to the most recent House or Senate race involving the same electorate."
In this week's U.S. House race in Ohio, Republican Troy Balderson's 101,500-plus votes amount to less than half of Trump's total in the district, and just 40% of what former Rep. Pat Tiberi received in his last re-election.
But Democrat Danny O'Connor pulled in almost 62% of Hillary Clinton's 2016 total.
Go deeper