Democrats' anti-Kavanaugh campaign fizzles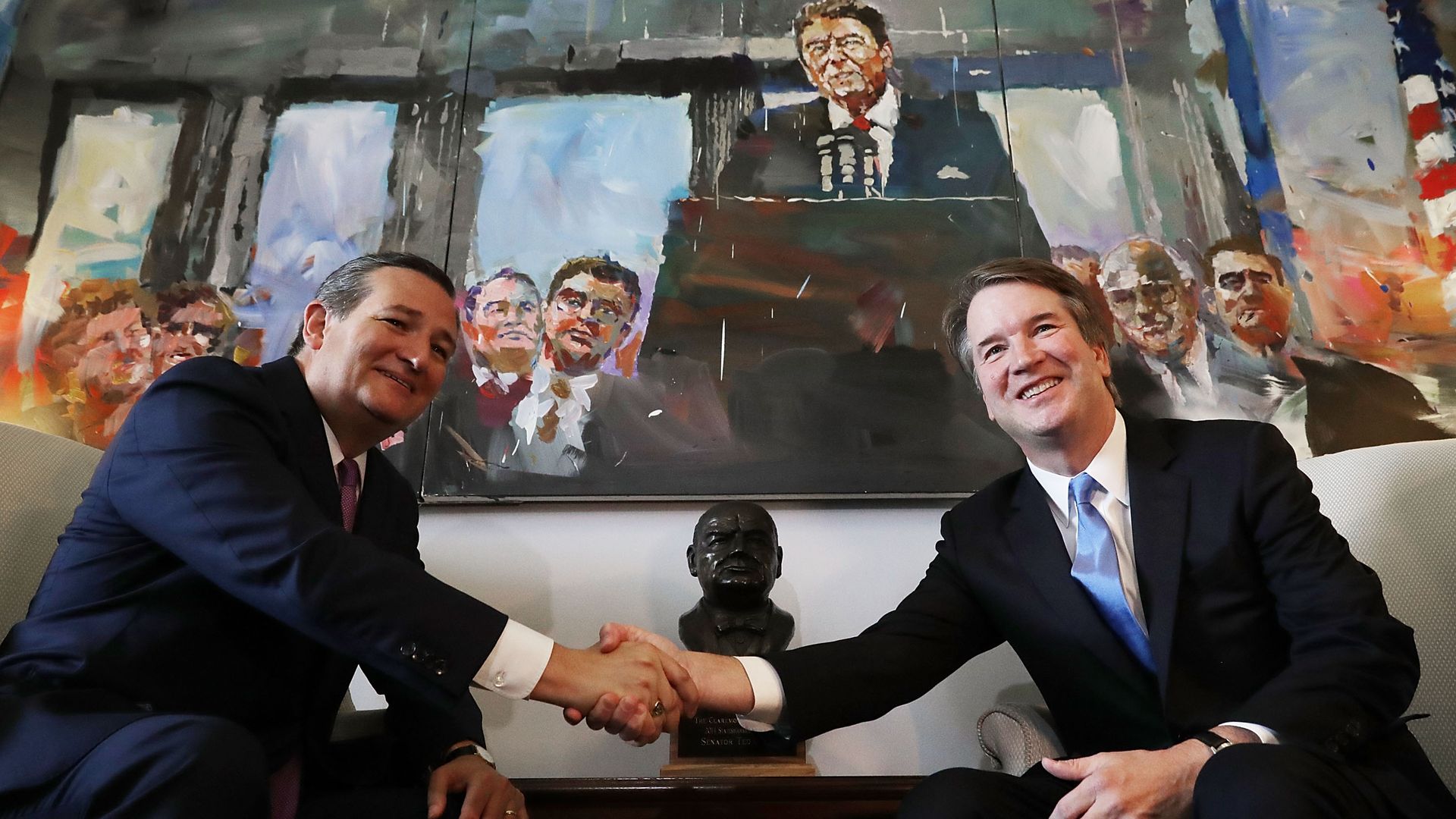 "Democrats are likely to watch helplessly [this fall] as the Senate confirms Trump's second Supreme Court," WashPost congressional reporter Sean Sullivan writes from Orono, Maine:
Be smart: "The fizzling of the campaign to block Kavanaugh underscores the relative weakness of the Democrats, who had promised their political base a pitched battle to protect the landmark Roe v. Wade abortion ruling."
What's new: "Democrats have all but acknowledged that they are unable to stop the Senate from confirming ... Brett M. Kavanaugh."
How we know: "Moderate Republican senators such as Susan Collins of Maine, the most closely watched GOP swing vote, are sending strong signals that they will back Kavanaugh. Several Democrats facing difficult reelections this year have indicated they are open to voting for the judge."
"[L]eaders of the resistance are already delivering post-mortem assessments and blaming fellow Democrats for a looming failure."
Go deeper