Go deeper: Laura Ingraham's demographics backlash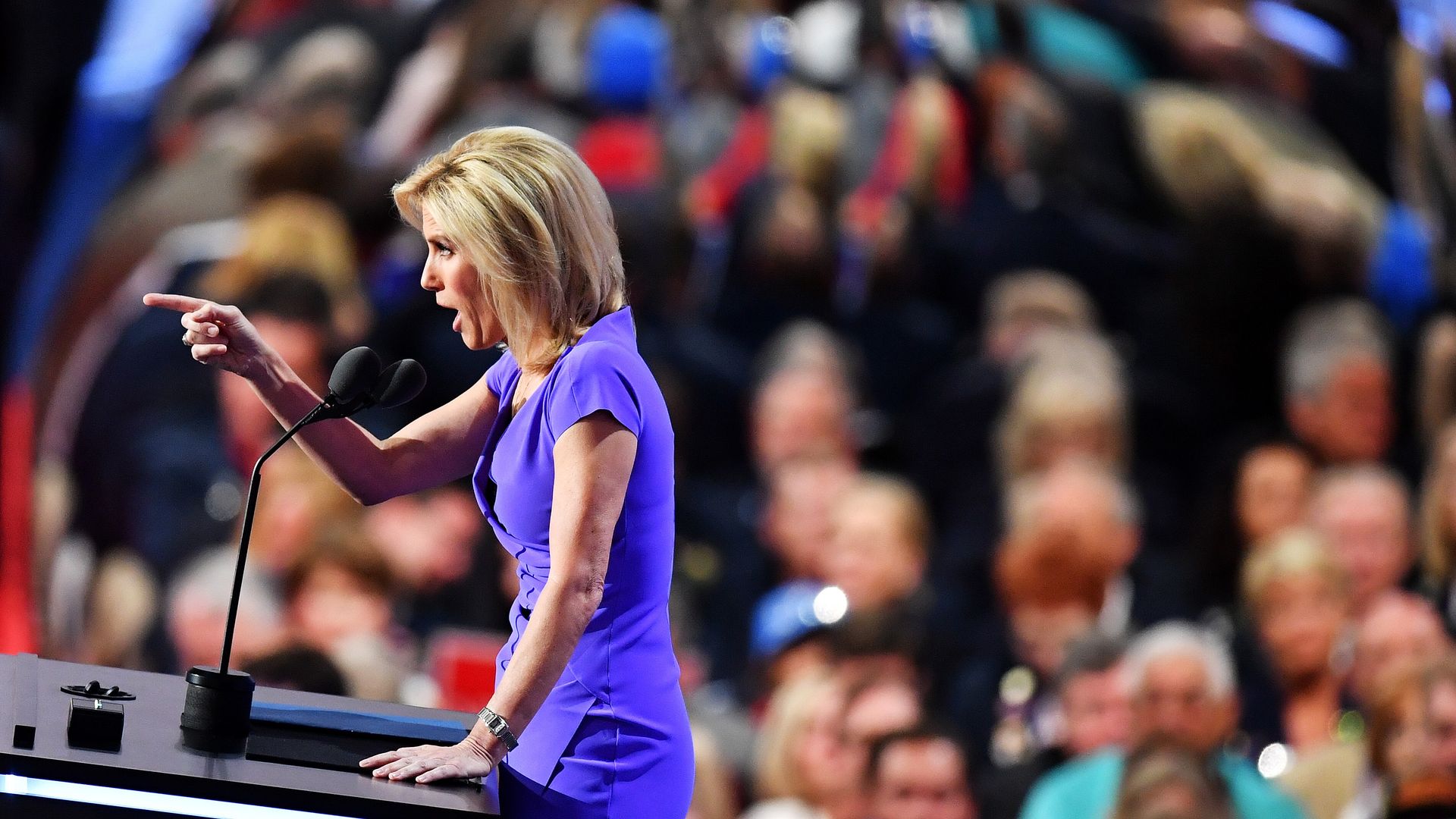 Fox News host Laura Ingraham defended her comments about the "massive demographic changes" in America on Thursday, saying her remarks "had nothing to do with race or ethnicity."
Why it matters: Ingraham's show, along with other prime-time Fox News programs, is popular with President Trump's base. These comments echo some concerns of that voting cohort, the white working class; a 2017 survey from the Atlantic and PRRI found that 48% of the white working-class say they "feel like a stranger in [their] own country," and 68% said the American way of life should be protected from foreign influence.
What Ingraham said this week
On Wednesday, Ingraham responded to remarks made by progressive Congressional candidate Alexandria Ocasio-Cortez on the changing demographics in the U.S.
Ingraham's response: "The America we know and love doesn't exist anymore... Massive demographic changes have been foisted on the American people, and they are changes that none of us ever voted for, and most of us don't like."
Ingraham defended her comments on Thursday after receiving wide-spread backlash — and support from former KKK leader David Duke, who called her remarks "[o]ne of the most important (truthful) monologues in the history of MSM."
"A message to those who are distorting my views, including all white nationalists and especially one racist freak whose name I won't even mention. You do not have my support. ... Despite what some may be contending, I made explicitly clear that my commentary had nothing to do with race or ethnicity. But rather a shared goal of keeping America safe and her citizens safe and prosperous."
— Ingraham on Thursday,
per Mediaite
What Ingraham said in the past
She down-played child detention facilities at the border: "Since more illegal immigrants are rushing the border, more kids are being separated from their parents and temporarily housed in what are essentially summer camps, or as the San Diego Union-Tribune described them today as looking like basically boarding schools."
She went after Parkland survivor and activist David Hogg on Twitter: "David Hogg Rejected By Four Colleges To Which He Applied and whines about it. (Dinged by UCLA with a 4.1 GPA...totally predictable given acceptance rates.)"
She criticized NBA star LeBron James for speaking out against President Trump: "It's always unwise to seek political advice from someone who gets paid $100 million a year to bounce a ball. Keep the political comments to yourselves. ... Shut up and dribble."
Last year on Fox & Friends, Ingraham said terrorism was "the price to pay" for multiculturalism: "Now the price they have to pay for multiculturalism is the risk that you're walking on the sidewalk and a man will -- or a woman, will purposefully mow you down. And then while you're maybe finishing your cappuccino in a cafe, or having a drink, someone will put a knife to your throat and slit it with the attempt, perhaps, to behead you. That's what we all have to live with for the free and open society that...all these other multiculturalists want Britain to become."
Go deeper