Puerto Rico cites much higher Hurricane Maria death estimate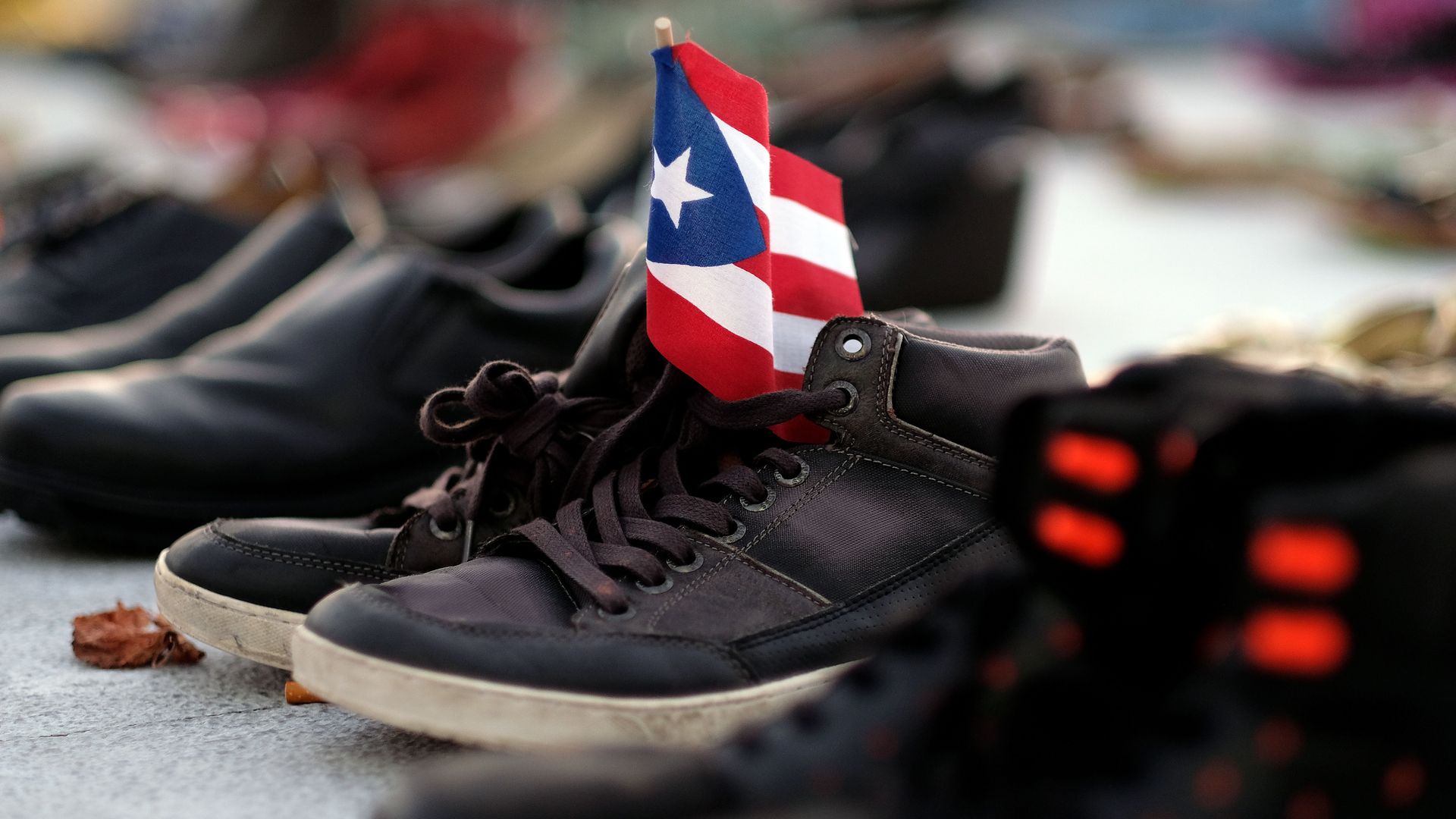 The Puerto Rican government said in an Economic and Disaster Recovery Plan on Thursday that although it was initially reported that 64 lives were lost in Hurricane Maria last year, the "estimate was later revised to 1,427," the New York Times reports.
The big picture: This is a massive increase from the original number, which was underreported because of data shortfalls, destruction of the island's infrastructure and government inaction. It is thought that many deaths may have gone unreported, particularly from rural areas cut off from medical help.
The official death count has not been updated. Government spokesperson Pedro Cerame told the Times that officials are waiting for an additional report from George Washington University, expected this month. Other credible estimates have been much higher.
Go deeper