Pence announces first steps in creation of a Space Force as new military branch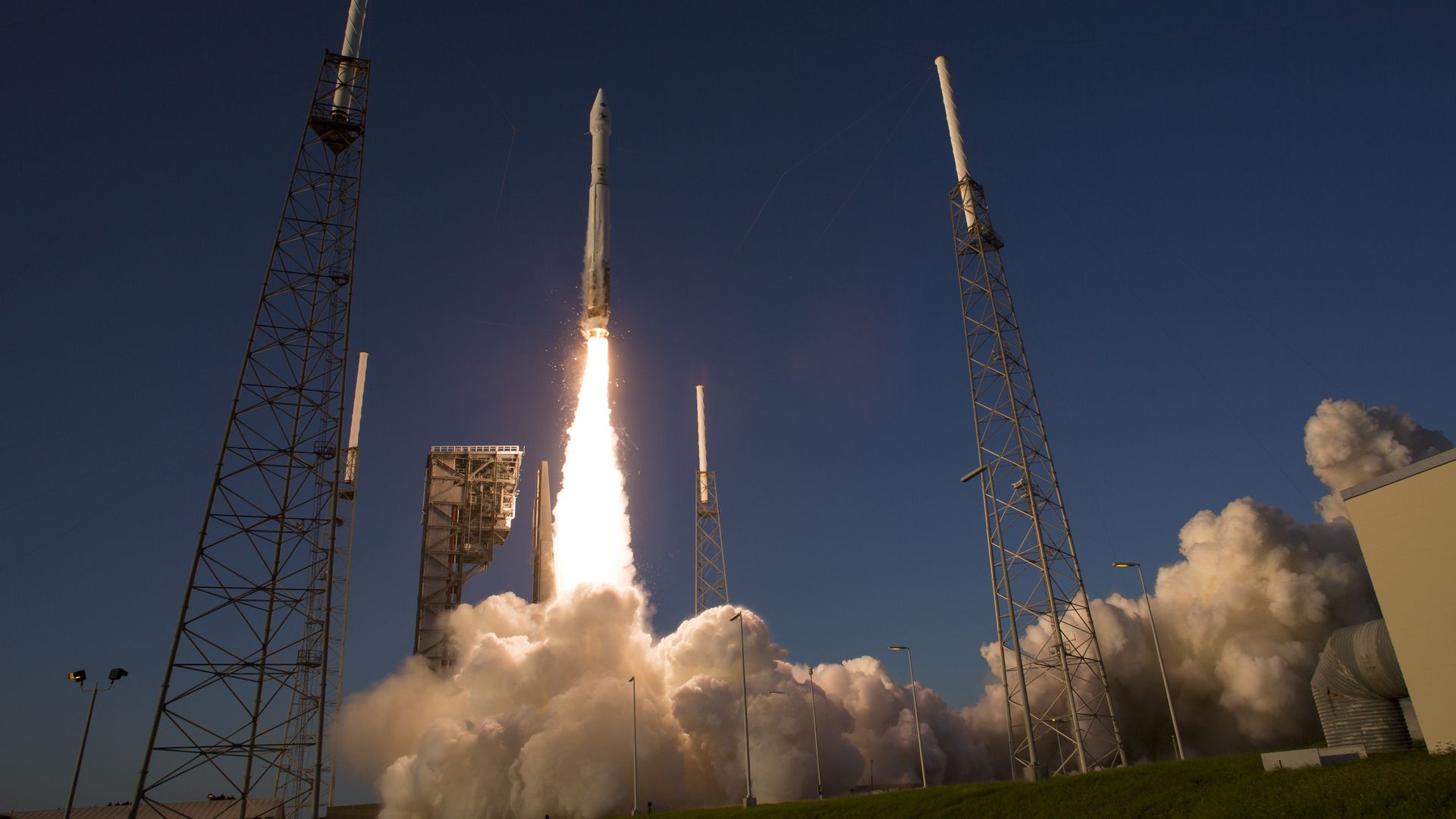 Speaking alongside Defense Secretary James Mattis at the Pentagon Thursday, Vice President Pence announced that "establishing the Space Force is an idea whose time has come."
The big picture: The Vice President explained the Pentagon has begun the process of establishing Space Force as a 6th branch of the U.S. military by 2020, beginning with the establishment of a new combatant command overseen by a four-star general. However, only Congress has the power to establish a new branch of the military.
The details: Pence outlined the first stages of a plan that the Department of Defense will deliver to congress to develop a U.S. Space Force. The plan includes four pillars, including the need to "strengthen deterrence and warfighting options."
The report explains the Defense Department is requesting Congress appropriate another $8 billion for space security systems over the next 5 years and will work with Congress to enact a statutory authority in the National Defense Authorization Act for these programs.
Leading up to the establishment of a 6th branch of the military, the Defense Department has proposed to Congress that it will establish a Space Development Agency, a Space Operations Force, and a new U.S. Space Command to improve and evolve space warfighting, including integrating innovative force designs, concepts of operation, doctrines, tactics, techniques and procedures.
The development of this branch will require a new position of assistant secretary defense for space who will report directly to Secretary Mattis, Pence announced.
Quickly after Pence's announcement concluded, the president expressed his support for the development in a tweet.
The bottom line: The development of a Space Force comes in response to anti-satellite weaponry and other technologies by countries such as China and Russia, which Pence and Mattis cited as emerging threats that must be countered.
Go deeper