Zimbabwe's post-election crisis may follow the course of Kenya's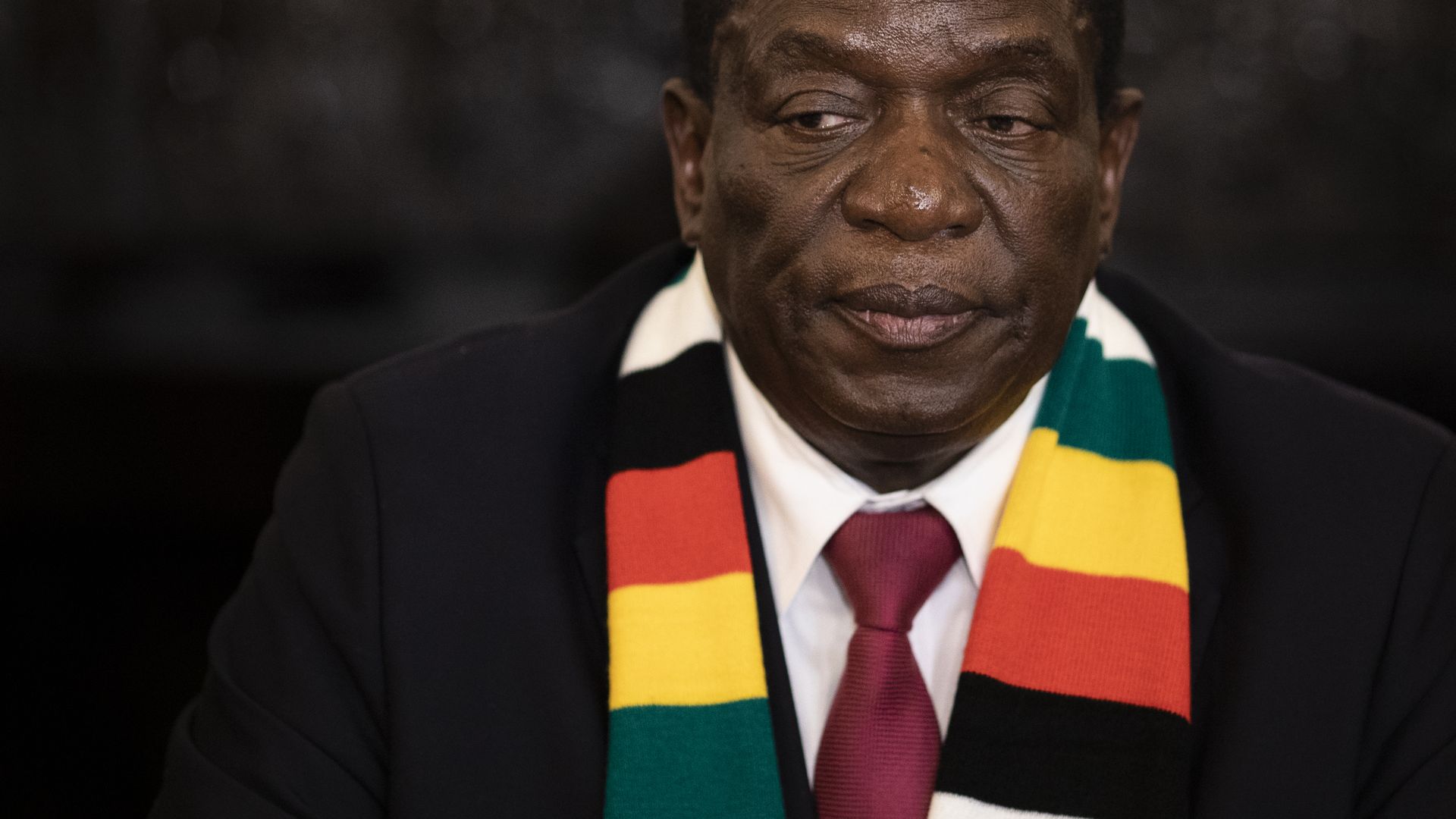 After winning the presidential election in Zimbabwe last week, Emmerson Mnangagwa is pursuing a campaign of violence and intimidation in opposition strongholds. His opponent, Nelson Chamisa, claims to have won the election and is challenging the results in the courts, with hints that his supporters will take to the streets if necessary.
The big picture: Zimbabwe is in for a bout of violence and intimidation that will likely result in Mnangagwa and Chamisa striking a balance of power and wealth. Civil war will be avoided, and the settlement, whatever it is, will probably be welcomed and endorsed by foreign governments and businesses. But in all likelihood, there will be little progress in Zimbabwe toward democracy and the rule of law. 
This vote has eerie echoes of Kenya's 2017 elections, when incumbent President Uhuru Kenyatta used his control of state media and security forces to secure the presidency, but was challenged by Raila Odinga, who, in effect, threatened civil war. The crisis ended with a personal deal between the rival leaders.
In Zimbabwe, Mnangagwa had even more media and security control and exploited a longstanding atmosphere of opposition intimidation.
There's a long list of similarities between the two countries. Both are:
Potentially rich, with abundant natural resources and fertile soil.
Former colonies of white (mostly British) settlement, whose economies were dominated by a wealthy white-minority that ruled through racism and segregation.
Deeply divided along ethnic lines, following independence struggles marked by violence (though it lasted far longer in Zimbabwe).
Ruled by new, dynastic political elites who appropriated much of their country's post-independence wealth, with little trickling down to the mass of the population.
Countries where elections are occasion for violence.
What's next: In Zimbabwe, as in Kenya, politics are highly transactional. Personalities and power outweigh principle. Hence, it is easy to imagine that Mnangagwa and Chamisa could make a personal deal, as Kenyatta and Odinga did, though the likely elements of such an agreement aren't yet clear.
John Campbell is the Ralph Bunche Senior Fellow for Africa Policy Studies at the Council on Foreign Relations.
Go deeper