Trump slaps new sanctions on Russia over Skripal poisoning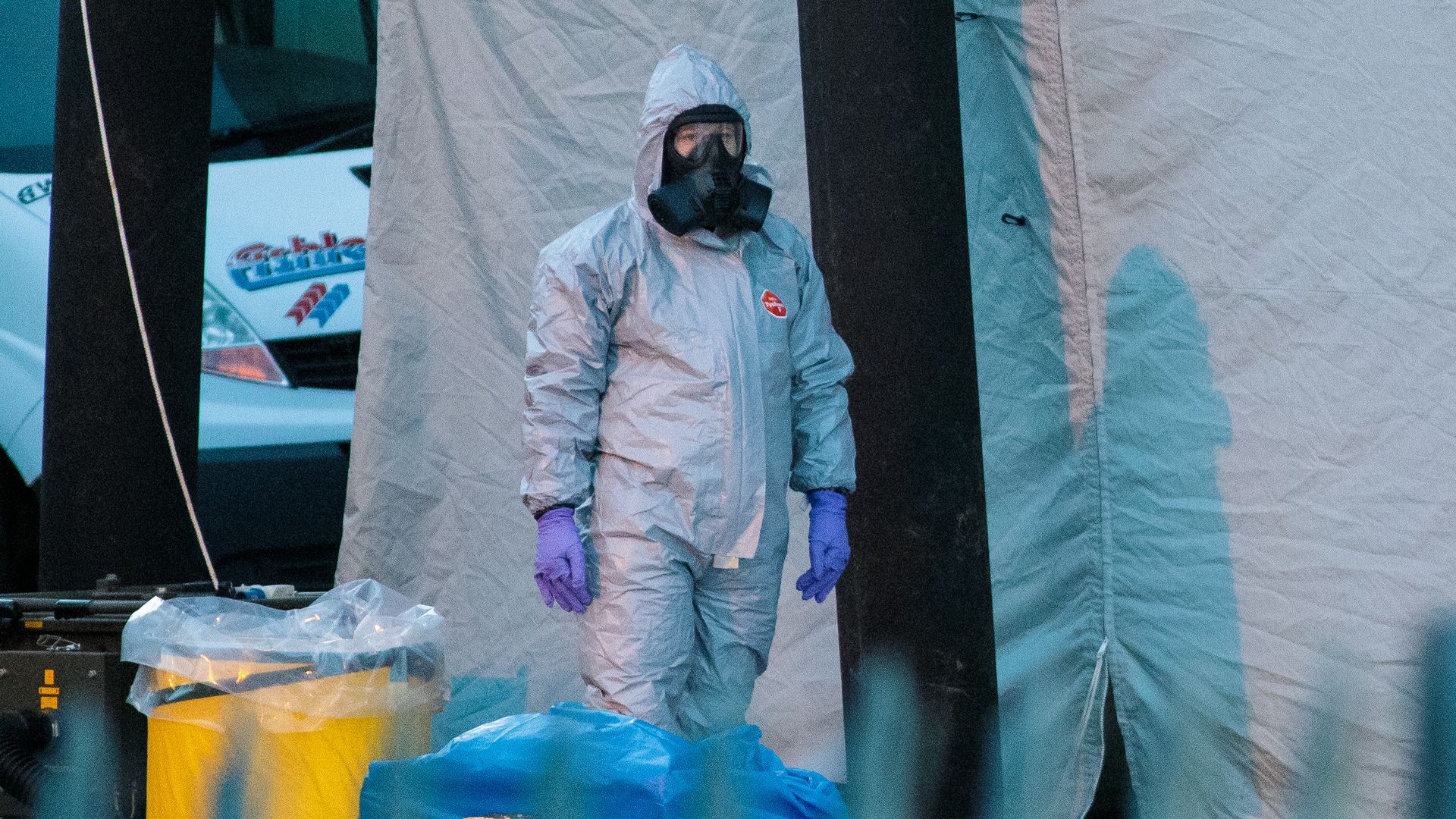 The Trump administration has officially accused Russia of illegally using chemical weapons in the poisoning of Sergei Skripal and his daughter Yulia in Salisbury, England earlier this year, thereby triggering fresh sanctions on the Kremlin.
Why it matters: Trump had been facing pressure to take this step from some Republicans in Congress, particularly after his widely-criticized summit with Vladimir Putin in Helsinki. This is another instance in which the administration's actions stand in sharp contrast to Trump's friendly rhetoric toward the Kremlin.
The details: The first set of sanctions would immediately impose limits on exports and financing, which NBC News notes "may have limited impact, because it largely overlaps with other restrictions already in place, such as on selling arms to Russia."
The sanctions would prohibit the granting of licenses for the export certain goods to Russia, which a senior State Department official told NBC "could cut off hundreds of millions of dollars in future exports to Russia."
"The second round of sanctions could include downgrading diplomatic relations, suspending state airline Aeroflot's ability to fly to the U.S, and cutting off nearly all exports and imports," per NBC News.
The Trump administration has already expelled 60 Russian diplomats over the attack, though Trump was reportedly annoyed that European allies took much more limited steps.
The Russian Embassy in Washington didn't immediately respond to NBC News' request for comment.
Go deeper