Troy Balderson claims victory in Ohio special election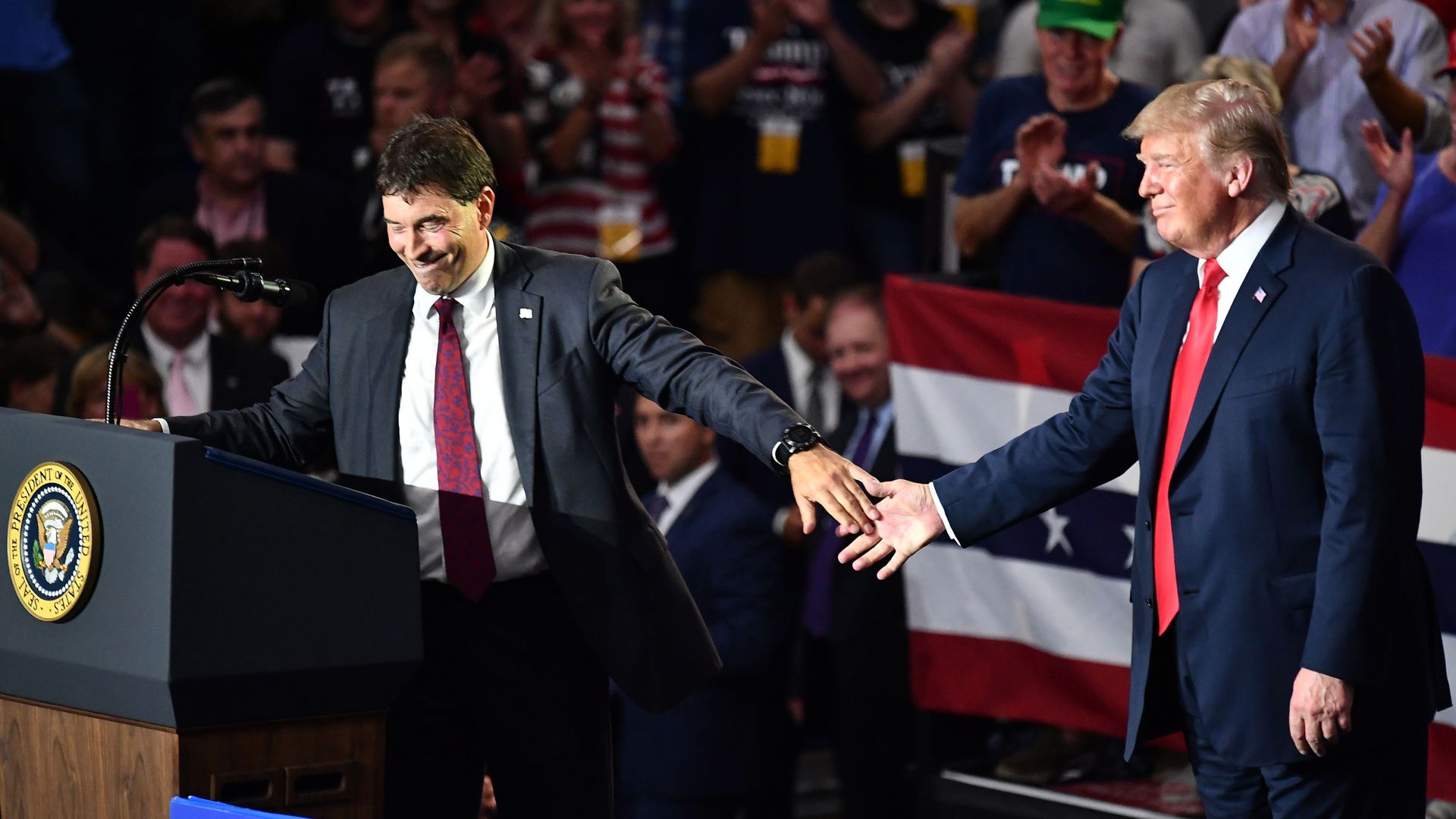 Republicans are claiming a victory by less than 2,000 votes in the Ohio special election.
Why it matters: Troy Balderson may have claimed victory over Democrat Danny O'Connor (who's not conceding yet), but after out-spending Democrats five-to-one and winning by less than one percentage point, it's not much for Republicans to celebrate.
Be smart: This race was more about Trump vs. Nancy Pelosi than Balderson, and his victory gives Republicans evidence that their tried-and-true playbook still works.
The president campaigned with Balderson just days before the primary and Republicans tied O'Connor to a number of ads tying him to Pelosi.
President Trump immediately claimed victory, tweeting: "When I decided to go to Ohio for Troy Balderson, he was down in early voting 64 to 36. That was not good. After my speech on Saturday night, there was a big turn for the better."
The bottom line: Republicans will sleep a little easier tonight, but this victory won't reassure them that the House isn't lost come November. There's no reason a district that is overwhelmingly white and that voted for Trump by 11 points in 2016 should've been this close.
This is a telling statement from Congressional Leadership Fund Executive Director Cory Bliss: "While we won tonight, this remains a very tough political environment and moving forward, we cannot expect to win tough races when our candidate is being outraised. Any Republican running for Congress getting vastly outraised by an opponent needs to start raising more money."
One more thing: There are 79 GOP districts more competitive than Ohio's 12th, where Trump got less than the 53% he earned in this district in 2016.
Go deeper