After assassination attempt, Maduro likely to ratchet up repression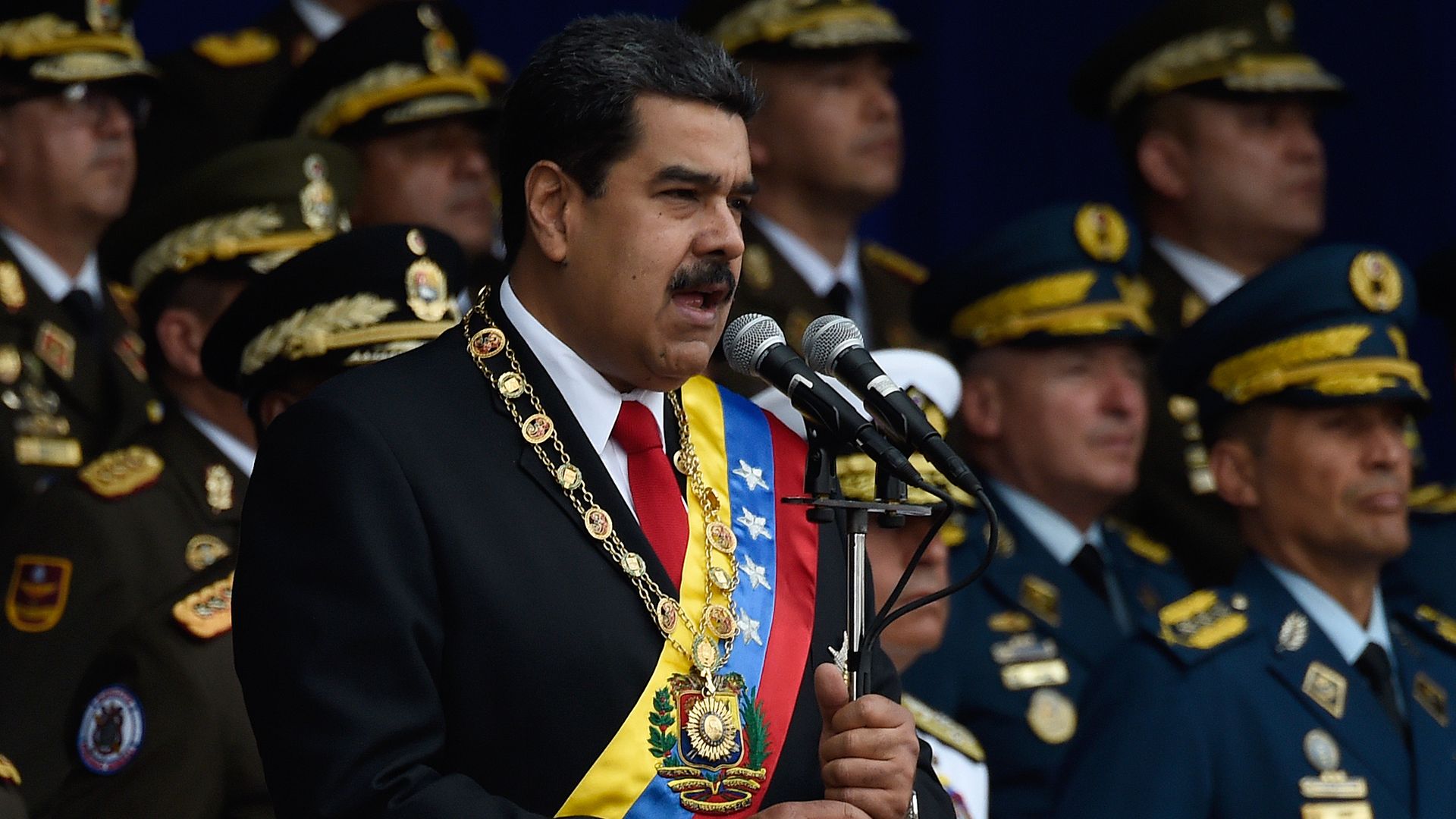 On August 4, as Venezuelan President Nicolás Maduro was giving a speech commemorating the country's National Guard, two drones armed with explosives descended from the sky in an apparent assassination attempt. The president's wife grabbed the arm of a nearby Supreme Court Justice as his bodyguards quickly surrounded him with bullet-proof shields and ushered him off the stage.
Where it stands: Later that night, Maduro gave a press conference denouncing the attempt on his life and blamed collusion between outgoing Colombian President Juan Manuel Santos and Venezuelan opposition groups. Maduro offered no actual evidence to support this accusation, but nonetheless used it as a pretext to arrest six individuals allegedly implicated in the plot.
The scenario recalls the crisis in Turkey in the summer of 2016. After his government snuffed out a putsch attempt by the military, President Recep Tayyip Erdogan moved quickly to remove hundreds of judges seen as disloyal, purge the military and jail journalists, and later to consolidate power under his presidency.
The bottom line: While we don't know the validity of the Venezuelan government's charges against those six individuals — and may never know, given the politicization of the security forces and the judicial system, first under President Hugo Chávez and now under his protégé Maduro — the genuine risk is that Maduro will use a potentially legitimate attempt on his life to take a page from the playbook of a fellow elected autocrat.
Christopher Sabatini is an adjunct professor at Columbia University's School of International and Public Affairs, executive director of Global Americans and a non-resident fellow at Rice University's Baker Institute.
Go deeper