GOP gubernatorial race in Kansas too close to call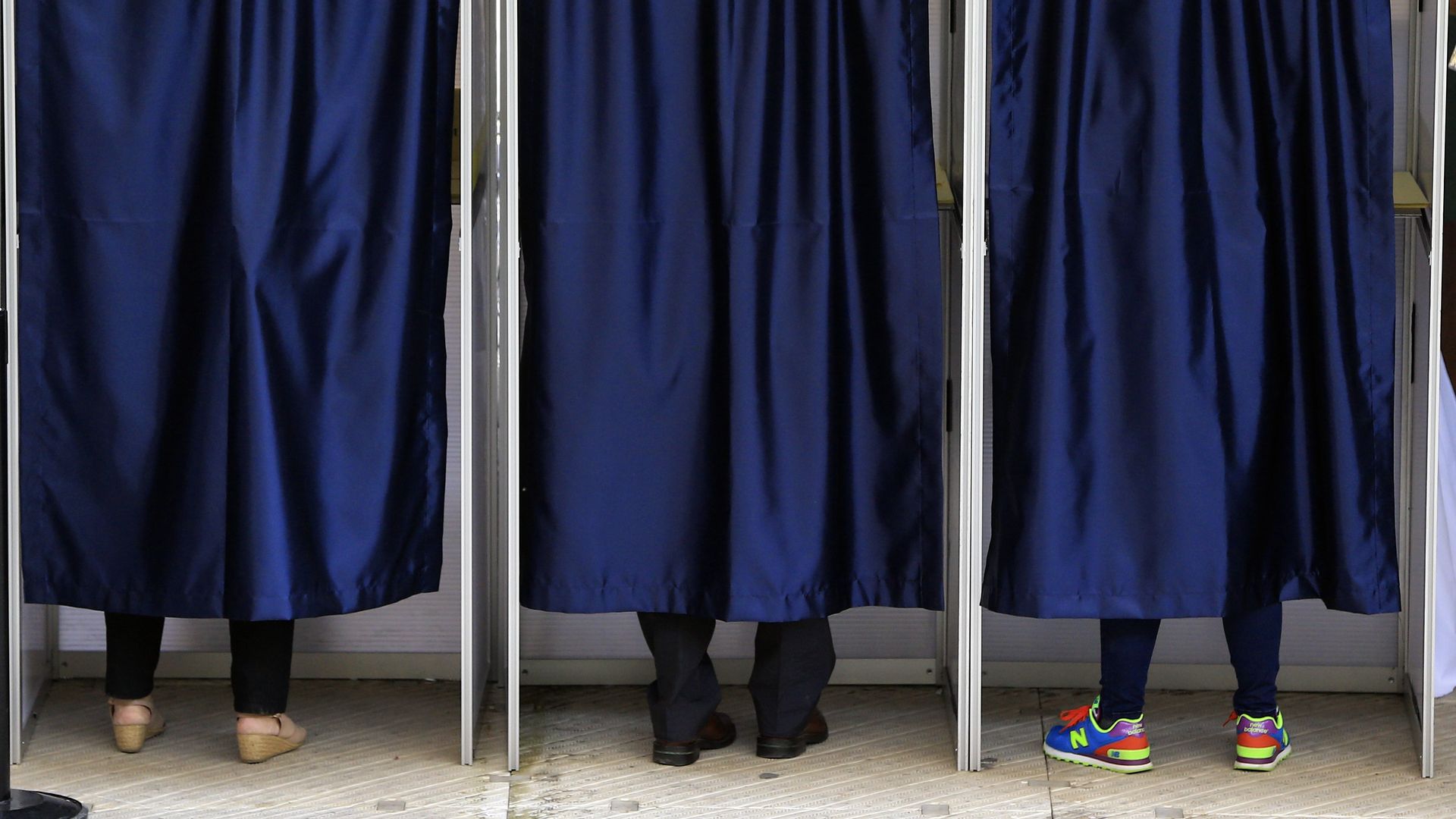 The GOP gubernatorial primary, where Trump-backed Secretary of State Kris Kobach is barely ahead of incumbent Gov. Jeff Colyer, is still too close too call.
Why it matters: A new law in the state will allow additional votes to be counted if mailed on or before August 7, according to the AP, which could make a difference in races this close. A Kris Kobach win would highlight the impact of a Trump endorsement.
Update: This post previously stated that the Democratic primary in Kansas' 3rd district had not yet been called. The Associated Press reported Wednesday morning that Native American, LGBT attorney Sharice Davids was announced the winner.
Go deeper