U.S. to impose additional tariffs on $16 billion of Chinese goods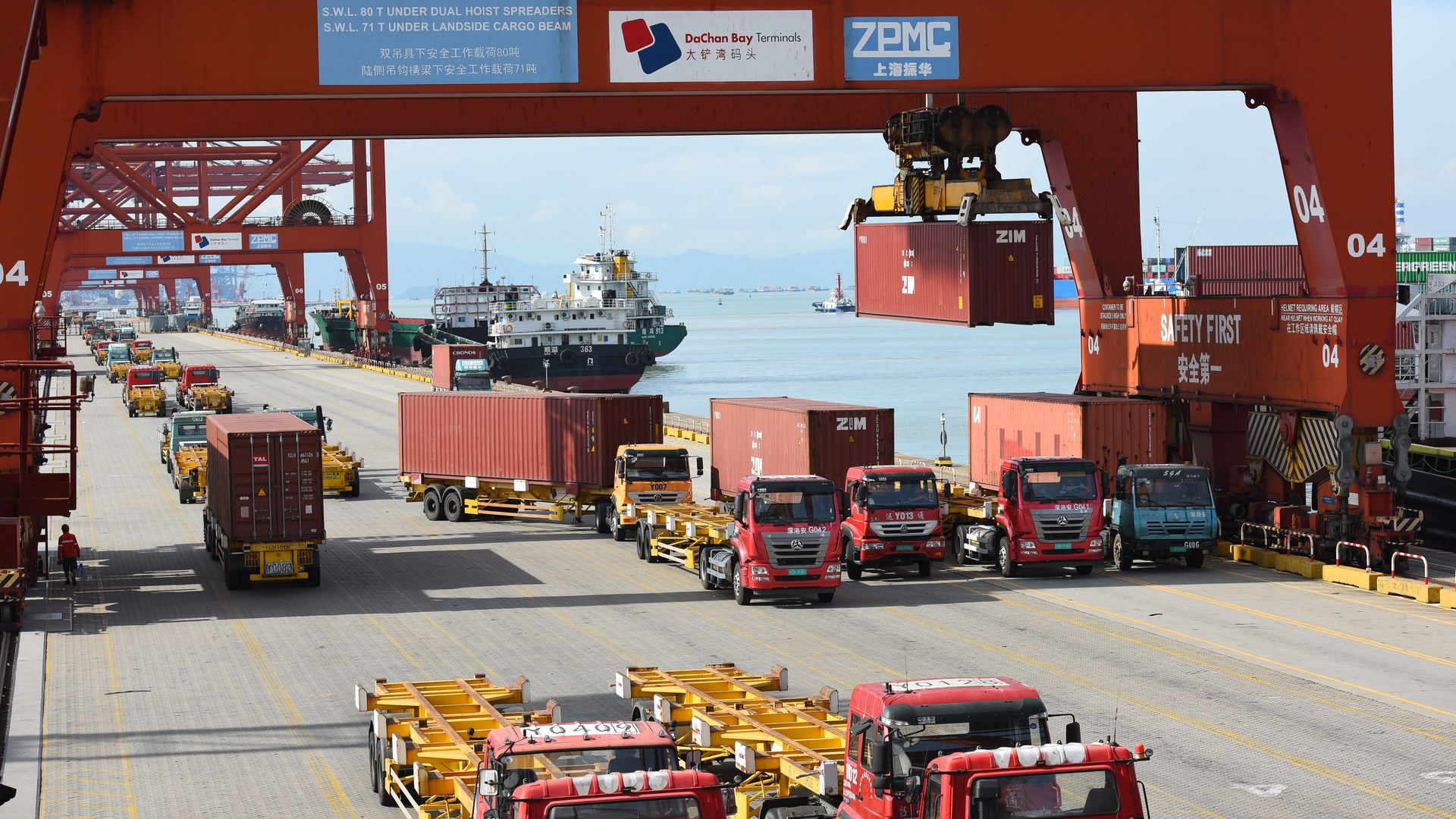 The Trump administration said Tuesday that it will impose 25% tariffs on an additional $16 billion worth of Chinese imports, the latest pushback in the United States' growing trade war with China.
The details: Customs officials will begin collecting duties on 279 of the 284 products the government initially announced in June. The list covers a range of goods, from motorcycles to steam turbines and railway cars. The announcement comes as the White House is considering to increase tariffs on $200 billion of Chinese goods from 10% to 25%.
Go deeper