Trump triggered tech candidates to run for office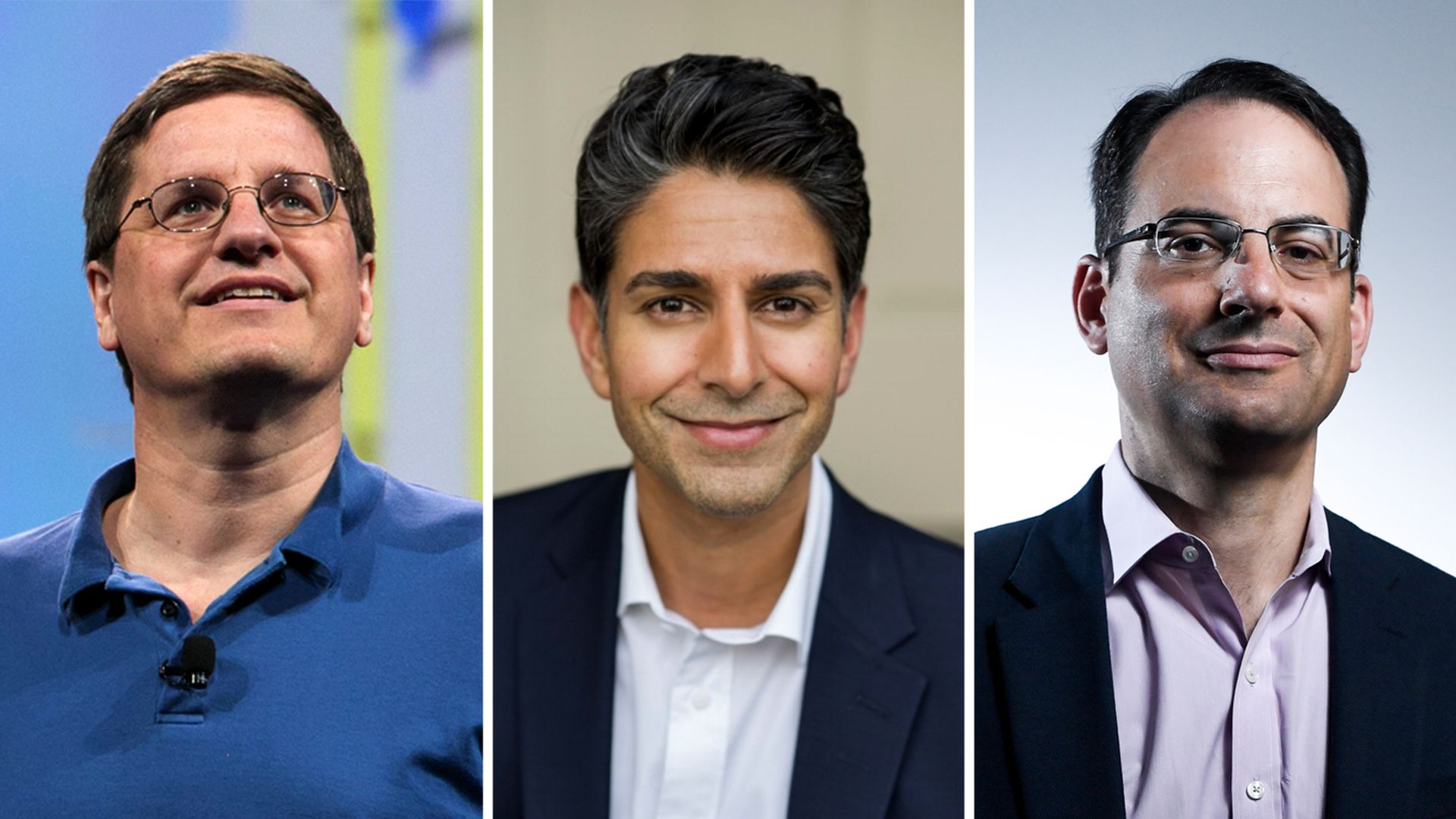 A handful of candidates with ties to the technology industry are on the midterm election ballots this year.
Why it matters: Many in the technology industry have long believed that building companies and developing new technologies is more impactful than working in politics. But Donald Trump's election was a turning point away from the tech industry's well-known political apathy.
Bigger picture: The election seems to have shaken the broader tech industry into a political awakening, with tech company employees becoming more politically active, and some even forming organizations to put their skills to work, like Tech for Campaigns.
Unsurprisingly, all of the candidates Axios identified who have ties to the tech industry are Democrats who, like many in the left-leaning technology industry, supported Hillary Clinton.
Axios talked to three tech-rooted candidates about why they chose to run, and they all cited the 2016 election.
"I saw what happened in November 2016 and realized that I hadn't done what I could have done," said Brian McClendon, a former Uber and Google executive and entrepreneur who is running for Kansas Secretary of State.
"After the election, I really felt like our country was in a place where I couldn't stand on the sidelines anymore," Suneel Gupta, who is running for Michigan's 11th congressional district. Gupta sold a nutrition management startup two years ago and was previously a Groupon executive.
"If good people don't decide to run, then our government is in trouble," said Phil Weiser, former White House technology advisor and deputy attorney general under the Obama administration, who also launched the popular Silicon Flatirons tech policy conference in Boulder. Weiser is running for Colorado Attorney General.
The desire to tackle problems with better tech, resources, processes, or management is a common theme among these candidates.
"The challenge has been that politicians…haven't had any business or operational experience," said McClendon. "There's an opportunity to increase the efficiency of the office."

For example, one of McClendon's top priorities is voting, an area he says can be improved with better technology, security, and systems that make it easier for eligible Kansans to vote. He also chose a role he feels is more focused on implementing solutions rather than running for a legislative body, which is focused on representing constituents.

"I think voters are looking for problem solvers, not politicians," said Gupta. He also pointed out that "less than 10" of our current members of Congress have "have worked directly with lines of code, and that became clear during the [Mark] Zuckerberg testimonies."
Weiser says he wants to create a chief innovation officer role if he wins. "Ten to 15 years from now, every state AG office needs a CIO or CTO" that will focus on topics like broadband expansion, health care innovation, privacy and cybersecurity, he says. "If you're anywhere in Colorado that's remote and you want access to health care, the ability to deliver that with technology is a game changer."
Other candidates who previously worked in tech include Josh Harder, a former Silicon Valley venture capitalist running for California's 10th congressional district.
Candidates who did not advance past this summer's primaries include Alec Ross, a former technology advisor to State Secretary Hilary Clinton who ran for Governor of Maryland, and Brian Forde, an entrepreneur and former Obama White House tech advisor who ran for California's 45th congressional district.
Reality check: Their enthusiasm for and focus on tech can be a double-edged sword for these candidates. While they can confidently sell the importance of STEM education, tech jobs and broadband access, for example, they may not have direct experience dealing with constituents' other non-tech-related priorities.
Go deeper