Gates details Manafort's tax evasion tactics on day 6 of trial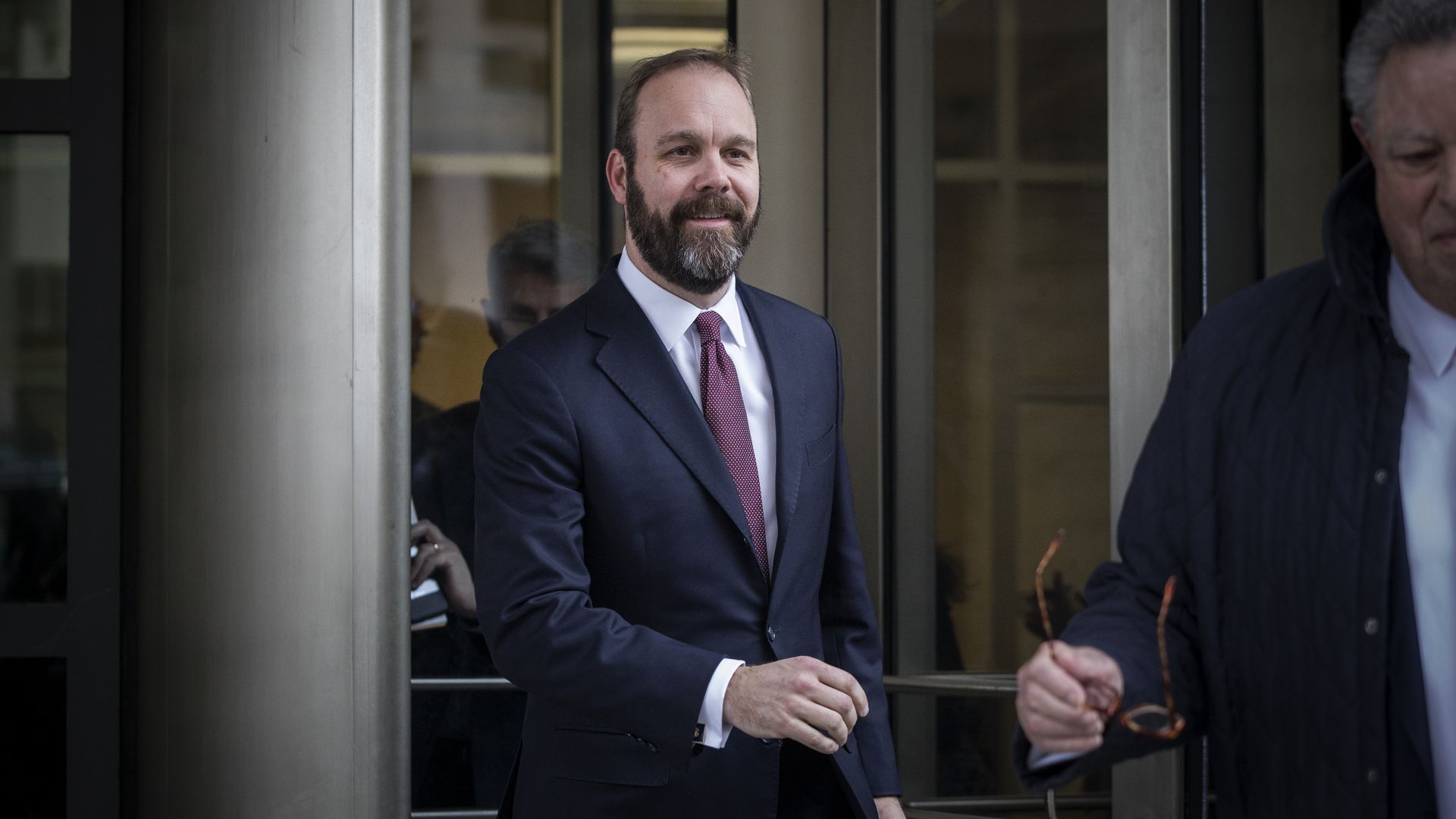 Rick Gates, the former right-hand man to Paul Manafort, recounted to jurors in court Tuesday how he and his longtime boss had used bank accounts and over a dozen offshore shell companies in Cyprus to evade taxes on millions of dollars in income from the IRS, reports the AP.
Why it matters: Gates is the star witness against Manafort, who is the first person to go on trial as a result of Special Counsel Robert Mueller's Russian probe. However, his trial is separate from Mueller's investigation. Manafort and Gates were the first two people indicted by the special counsel.
The details: Prosecutors had summoned Gates, who has reportedly been cooperating with Mueller, to detail how he and Manafort orchestrated an elaborate offshore tax-evasion and bank fraud scheme. According to the AP, Gates described the schemes: "In Cyprus, they were documented as loans. In reality, it was basically money moving between accounts."
Gates, laying responsibility on Manafort for a series of financial crimes, told jurors he repeatedly fabricated financial documents at the request of his boss, who was concerned about the amount of money he was paying in taxes.
Gates disclosed that he had about 20 meetings with Mueller and admitted to committing wrongdoing on his own — including embezzling hundreds of thousands of dollars without Manafort's knowledge. Gates said he submitted an expense report to President Trump's inaugural committee for reimbursement, conceding he may have received payment for something he shouldn't have, per the Washington Post.
Go deeper