Mattis and Trump in "complete alignment" on establishing Space Force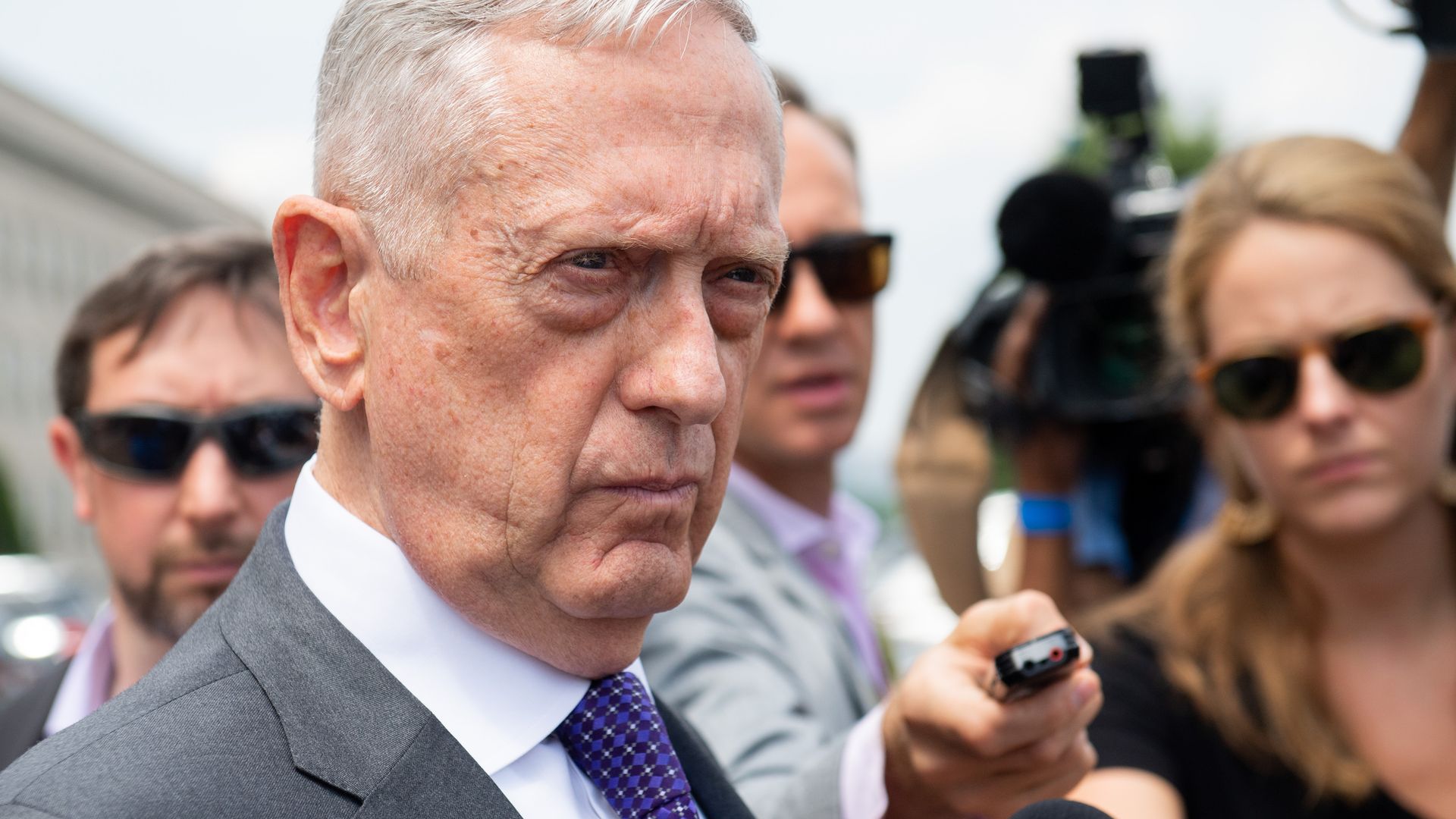 Speaking to reporters at the Pentagon, Secretary of Defense General James Mattis expressed support for creating a combat command specifically to cover space as well as the need for the military to address space "as a developing warfighting domain."
The big picture: A Pentagon plan for President Trump's proposed Space Force is expected to be sent to Congress as early as this week. While the president and his defense secretary have not always seen eye-to-eye on foreign policy, the secretary explained, the Pentagon is in "complete alignment" with Trump on defending U.S. assets in space.
"We are going to have to address it as other countries show the capabilities to attack those assets," Mattis said.
The details: Vice President Mike Pence is the "point man" on space, according to the Pentagon, and Mattis and Pence are working together and with congressional committees to finalize the proposed entity.
"We are still putting it together... We'll get it right," Mattis told reporters. "We'll work it though the Congress. We have the direction from the president, and we are underway."
The Pentagon's proposal is a step towards creating a specific space combatant command that would fall under U.S. Strategic Command — currently, only the Air Force has a Space Command. Although Trump proposed a separate military branch dedicated to defending space assets, only Congress can approve such a move.
The latest: Fox is reporting that Vice President Pence will roll out a plan for the development of a Space Force in a speech at the Pentagon on Thursday.
Go deeper: NASA administrator throws support behind Trump's 'Space Force'
Go deeper