California wildfires smother state in hazardous smoke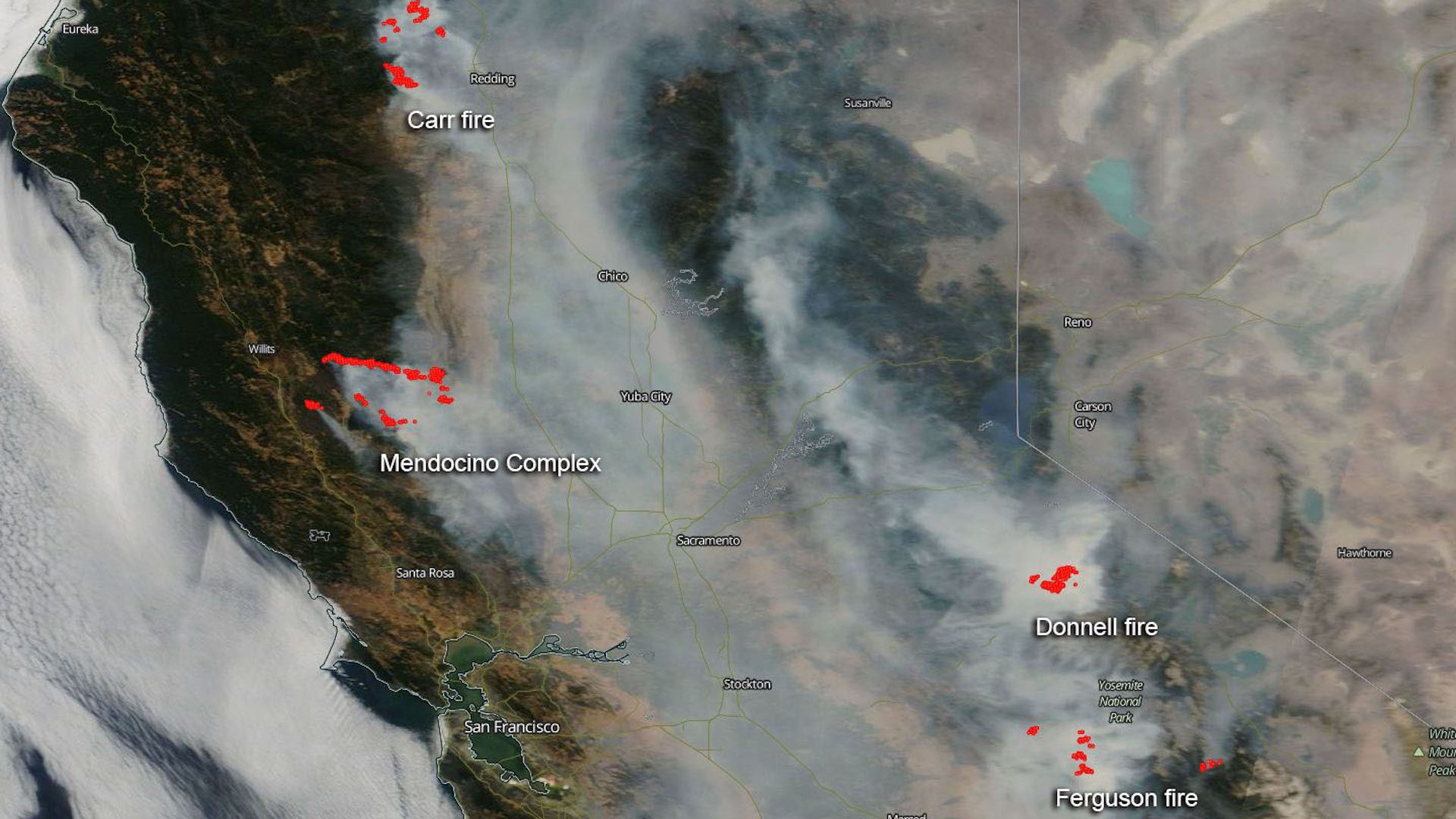 The massive wildfires burning in California are emitting so much smoke that parts of the state, as well as neighboring states, now have some of the most hazardous air quality readings of anywhere in the world.
Why it matters: Millions of people not threatened by the flames are still in harms' way of the fires' smoke plumes, particularly in the Central Valley of California. Smoke-related air quality issues are the result of wildfires combined with weather patterns that keep the smoke in place for long periods of time.
Details: The wildfires are belching smoke high into the air, but with anemic winds aloft much of it is getting trapped above the Golden State. The wildfires themselves are historic, and their smoke plumes have been so large and widespread that they've been visible from the International Space Station.
The Mendocino Fire Complex, for example, is the state's largest wildfire on record, at more than 290,000 acres burned and growing. The fire is unlikely to be contained — let alone extinguished — before September, according to Cal Fire.
The impact: As they churn through wood, grass and other materials, California's wildfires are wafting both gases and fine particles into the air. When inhaled, the microscopic particles, known as particulates, can be absorbed into the bloodstream and lungs, causing or aggravating health problems such as asthma and heart disease.
Smoke can also serve as a precursor to ground-level ozone, which is a human health hazard as well.
In some areas, air quality is so hazardous that authorities are advising people to stay indoors as much as possible.
Go deeper:
Go deeper