48% of Republicans say the "news media is the enemy"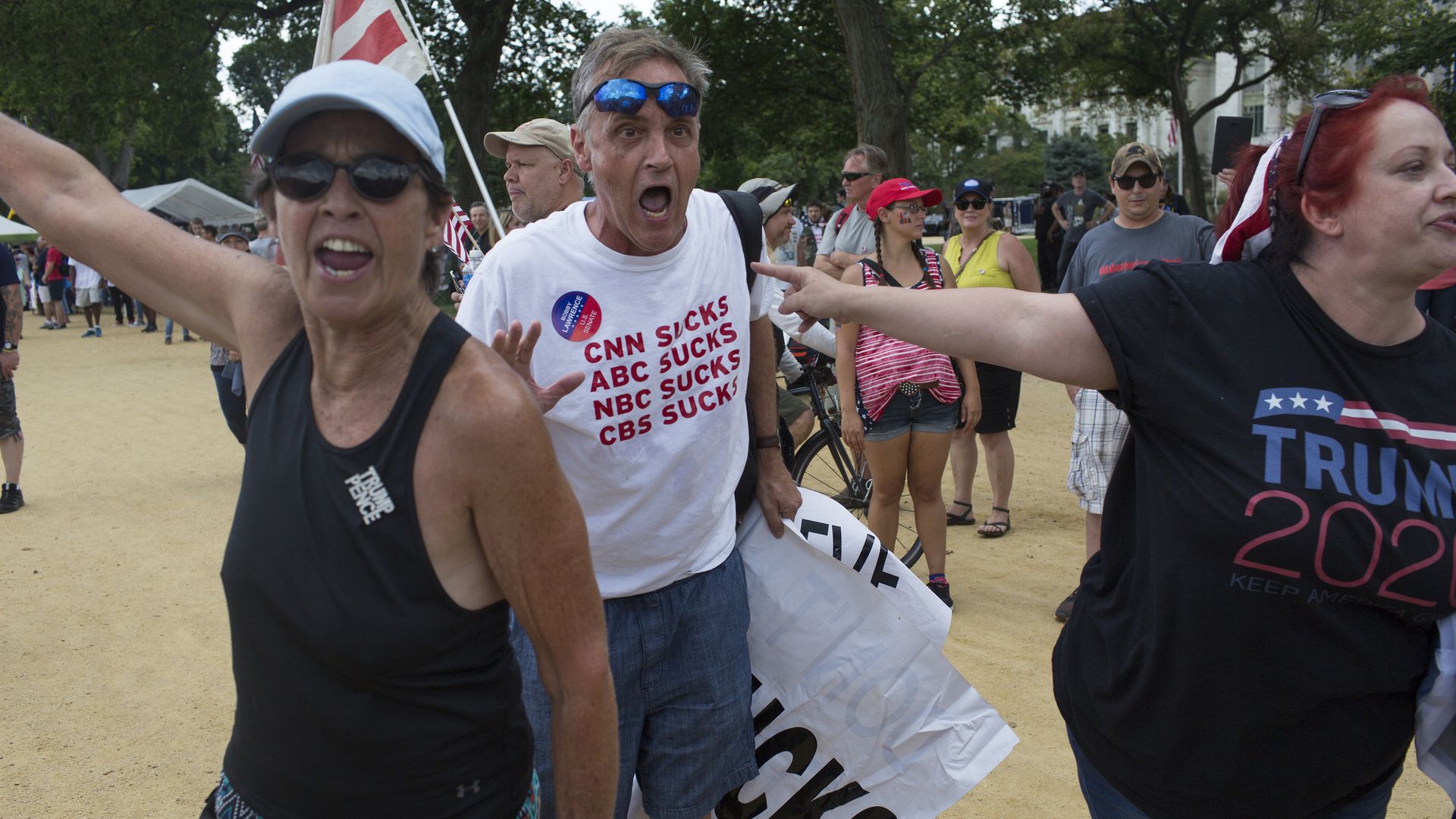 43% of Republicans — compared to 21% of independents and 12% of Democrats — believe that "the president should have the authority to close news outlets engaged in bad behavior," according to a new Ipsos poll provided to The Daily Beast.
The big picture: The results starkly illustrate a growing partisan divide in support for press freedom and faith in fair reporting, but still suggests that measurable skepticism about the media's motives exists on all sides of the political spectrum.
By the numbers:
48% of Republicans agree that "the news media is the enemy of the American people." 26% of independents and 12% of Democrats also agreed.
And 79% of Republicans believe "the mainstream media treats President Trump unfairly." That's a point Trump has driven home countless times on Twitter and in speeches — and it seems to be resonating with his core base.
The other side: A majority of Americans still want to uphold principles of press freedom. 57% of respondents said that the media is "necessary to keep the Trump administration honest" and 85% believe that "freedom of the press is essential for American democracy."
Go deeper