Progressive Democrats take single-payer to the primaries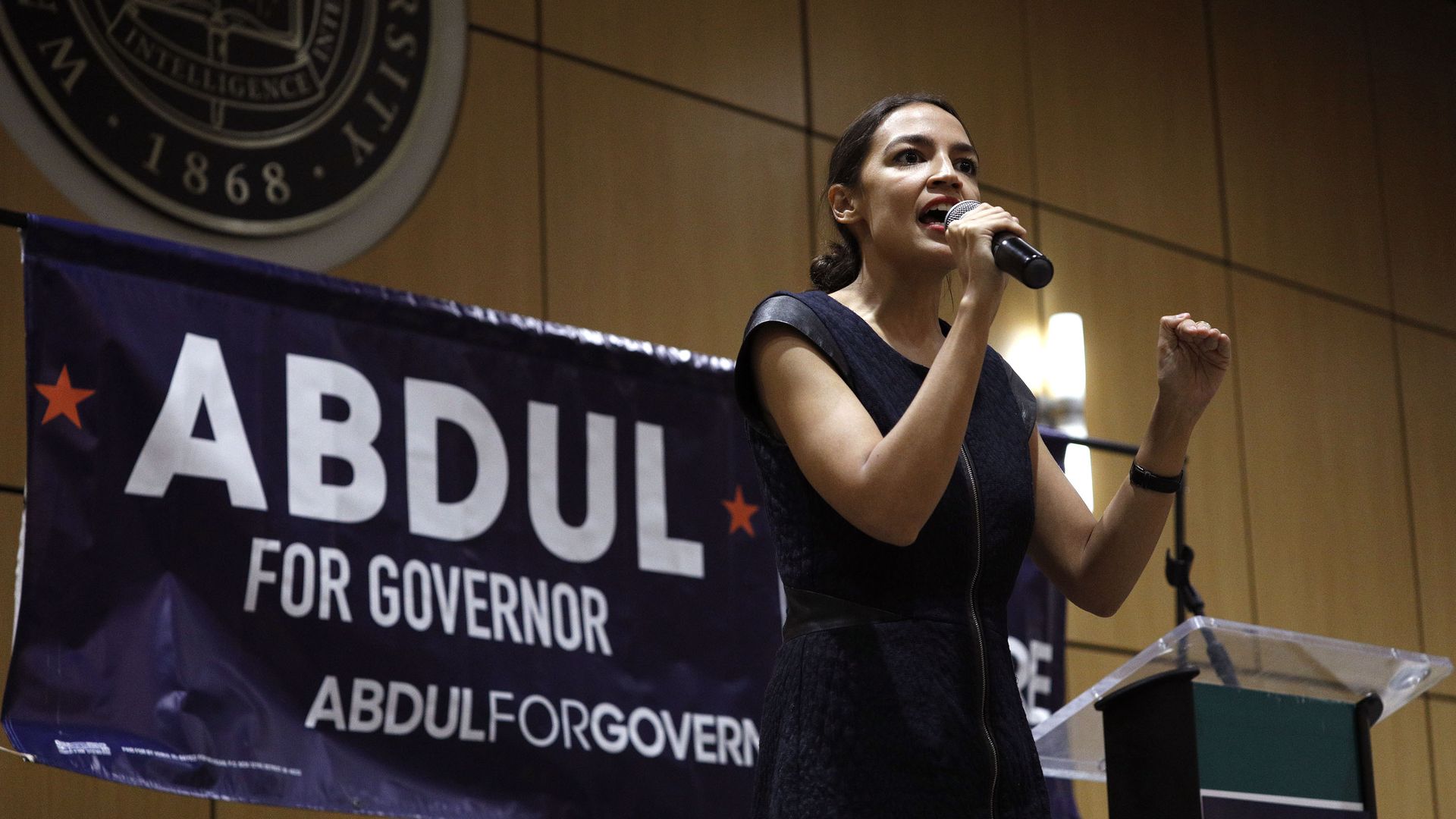 Tonight's primary elections will include an important referendum on a growing trend: Progressive gubernatorial candidates vowing to implement some form of single-payer at the state level.
What to watch: Michigan's Democratic primary, which will be held tonight, includes Abdul el-Sayed — a progressive candidate (and former Detroit health commissioner) who has said he'll bring "Medicare for All" to Michigan.
No state has ever made single-payer work. But that's not stopping a handful of Democratic candidates from promising to try. The Washington Post's Dave Weigel runs through some of them:
Maryland's Ben Jealous and Massachusetts' Jay Gonzalez are both campaigning on "Medicare for All" as they try to defeat extremely popular moderate Republican governors in their respective blue states.
Cynthia Nixon, challenging New York Gov. Andrew Cuomo from the left, has endorsed an expansive health care overhaul there.
California Lieutenant Gov. Gavin Newsom, who has already won his primary, is also promoting the idea for California.
The problem is money. States would largely have to pay for their versions of single-payer on top of existing federal programs, not instead of them.
Medicare and the taxes that fund it, for example, are both federal programs that states — unlike the federal government — don't have the power to fold into some other system.
Why it matters: As unlikely as state-level single-payer might be, gubernatorial candidates' embrace of the idea is still a clear sign of where Democrats are headed.
Go deeper: Axios followed el-Sayed last week as he campaigned with newly minted progressive icon Alexandria Ocasio-Cortez.
Go deeper