Trump's next strike against Iran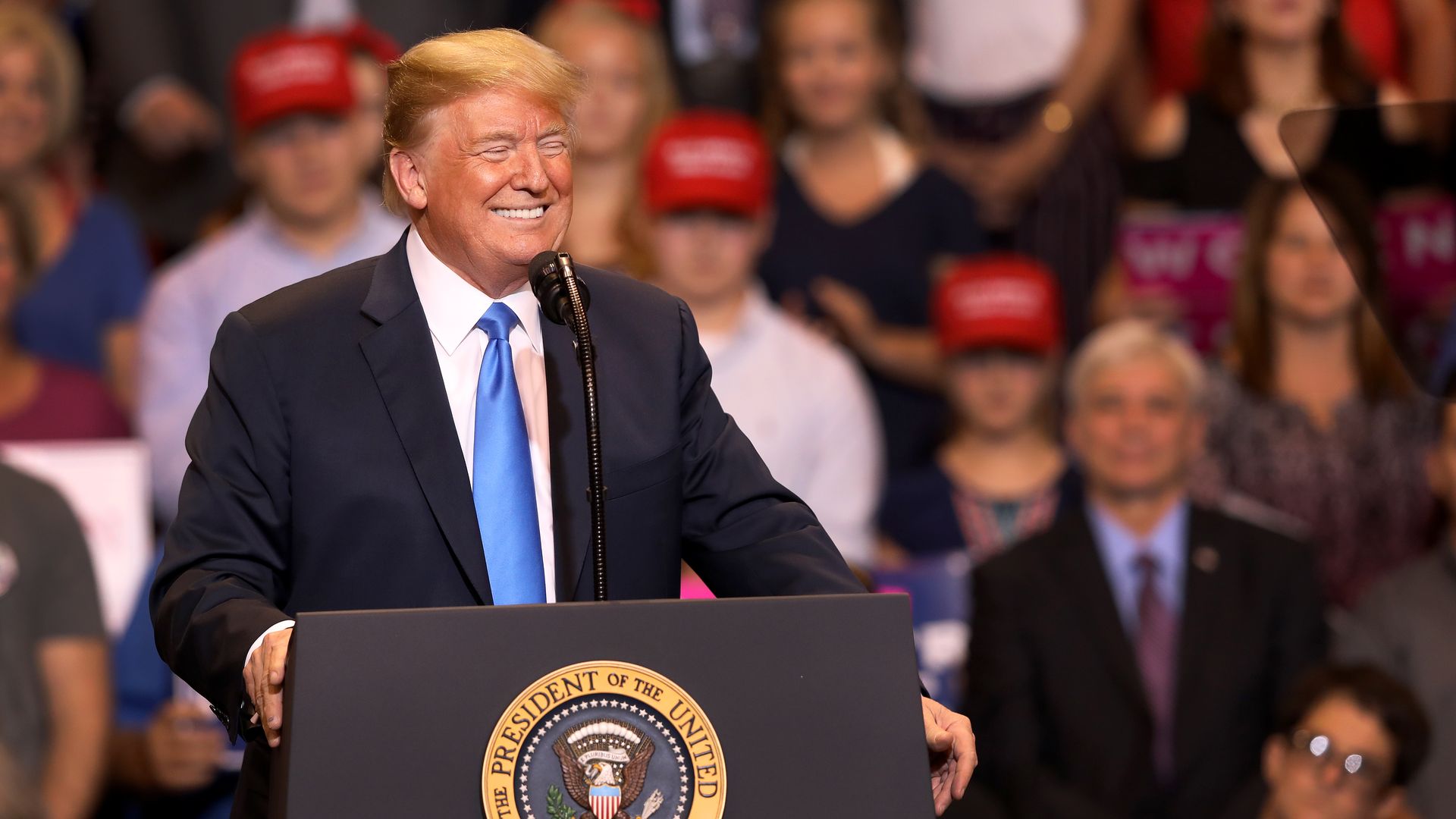 The first half of the Trump administration's new Iran sanctions strategy will kick in on Monday, restoring sanctions on any entity trading with Iran in gold, steel, aluminum, coal and other minerals and metals. The Trump administration will also restore sanctions on the Iranian automotive industry and on the issuing of Iranian debt or "significant" trade in Iranian currency.
Why this matters: Trump is moving ahead with his Iranian version of "maximum pressure" — though the end game, beyond a hope of unprecedented behavior change or regime collapse, remains unclear. These sanctions represent the first substantive move by the Trump administration after its May 8 withdrawal from the Iran nuclear deal.
Trump is applying extreme stress to the Iranian economy, large European companies have been leaving Iran, and the value of the Iranian rial has been falling.
What's next? Behnam Ben Taleblu, an Iran expert at the Foundation for Defense of Democracies told me: "Reimposing these sanctions is the first step towards tightening the noose on Tehran, putting the regime to a choice between continuing its malign activities or improving its economy..."
"These penalties will lay the groundwork for heavier sanctions, such as oil sanctions, which will return in early November."
Go deeper