U.K. trade minister warns of "no deal" Brexit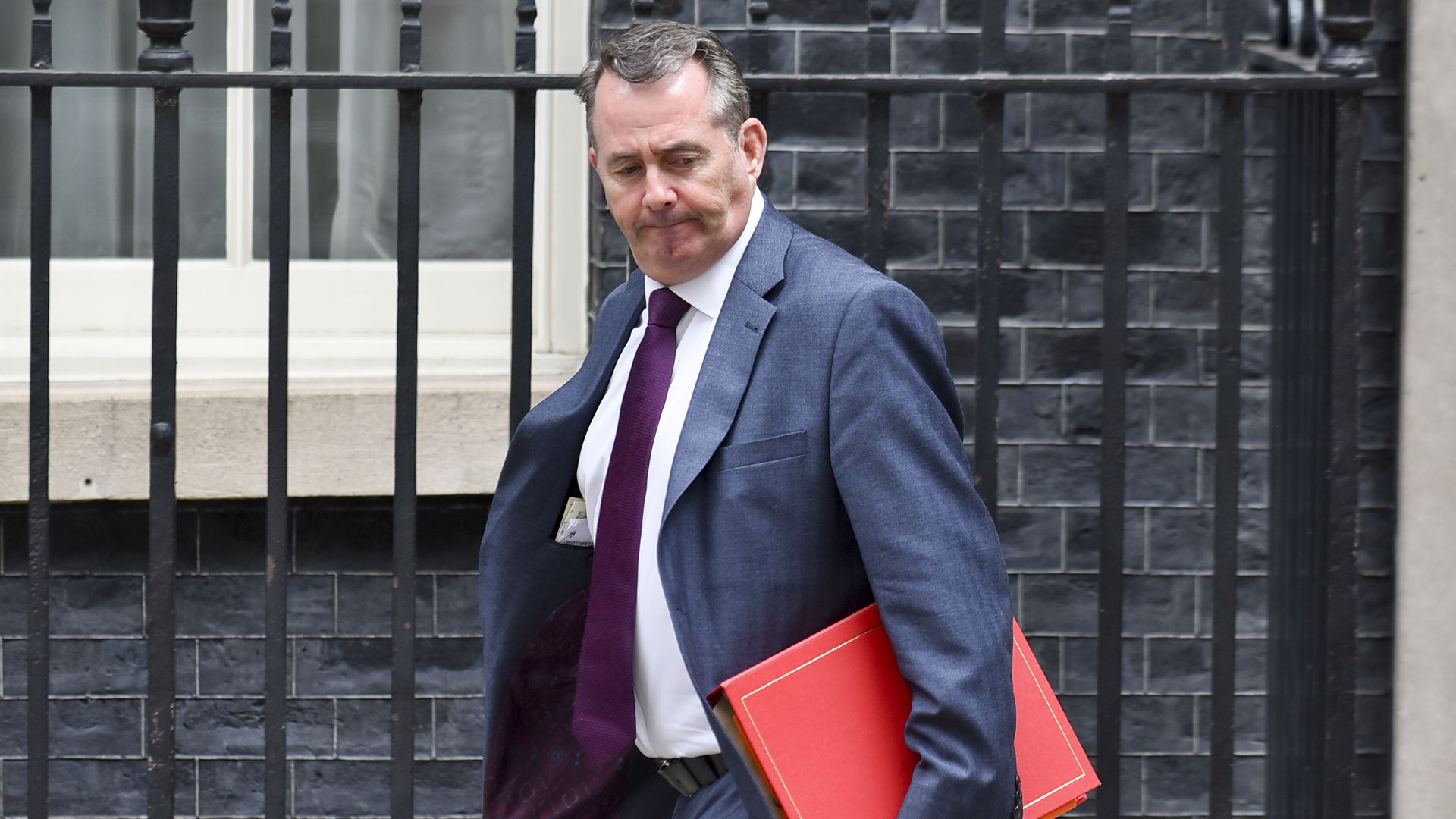 Liam Fox, the U.K.'s international trade secretary, warned in an interview Sunday that there was a 60% chance that the U.K. would fail to reach an agreement with the European Union before it departs from the bloc in March, reports the AP.
Why it matters: It puts Prime Minister Theresa May in an unenviable position, as she's torn between a Europe unwilling to compromise on the U.K.'s position in its single market and her Conservative Party, which is increasingly pushing for a "hard," more complete version of Brexit from its right flank. Whatever compromise she ultimately reaches — or doesn't — could mean fresh elections or even a second referendum.
Go deeper