Maduro faces political damage after drone assassination attempt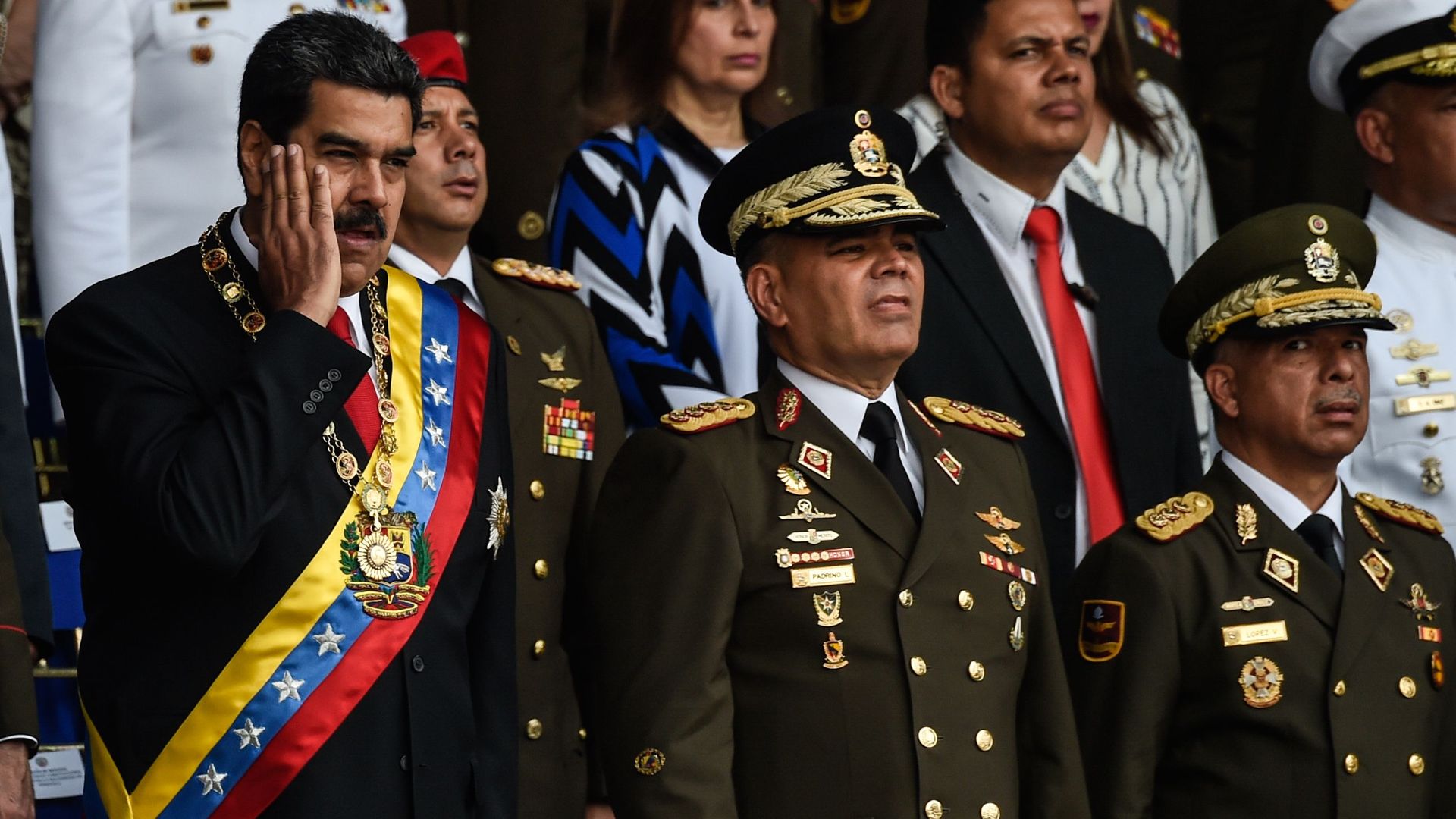 Venezuelan President Nicolas Maduro's leadership crisis reached new heights when a drone strike targeted the president during a live broadcast of his speech to soldiers.
Why it matters: Maduro left the scene unwounded but, politically, the event will significantly damage his ability to rule. A viral video of the first lady and the military top brass looking scared, and images of soldiers running for cover, is just the latest illustration of how exposed the government is to crisis.
Maduro, former leader Hugo Chávez's designated successor to the presidency in 2013, has survived longer than expected:
This event constitutes the third time he has suffered a major public embarrassment on live television: A rogue actor attacked the podium when Maduro gave his first state of the union address in 2013; a working class assembly egged and jeered him last year; and now, he has suffered an apparent near-direct hit on a government event.
What's next:
The pressure against Maduro is coming from within his movement as much as from the opposition.
Ruling party rival Diosdado Cabello may now see a new opportunity to capitalize on Maduro's weaknesses.
The event seems likely to re-catalyze opposition in the streets.
The Trump administration may sense a new opportunity to exploit divisions through a new round of sanctions.
Michael McCarthy is a research fellow at American University's CLALS, an adjunct professor at George Washington University's Elliot School for International Affairs and the founder and CEO of Caracas Wire.
Go deeper