Inside Trump's summer playground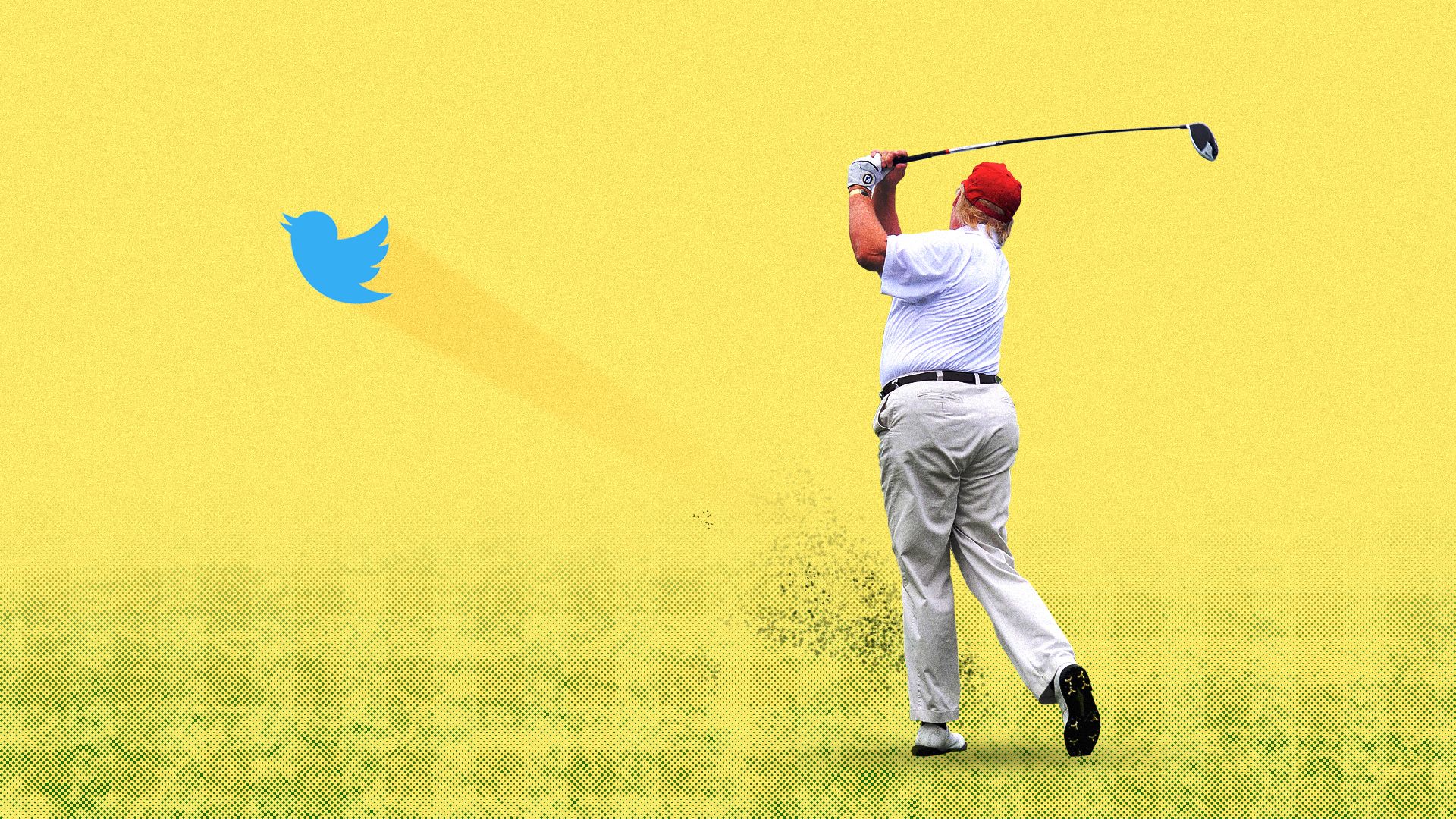 Since last summer, Trump's staff have changed their philosophy on his vacation. When Trump unwound last year at his Bedminster golf club or at his Mar-a-Lago estate, his senior staff often scrambled to fill his time — planning events and scheduling golf games with people who might engage him in productive conversation. They feared he would live-tweet his favorite TV shows, setting off national and geopolitical firestorms (remember the Obama wiretap classic?).
What's happening: But now his staff have largely given up on futile efforts to supervise him, leaving the president's schedule open and unstructured. He dines with friends and allies each evening and has a prison reform roundtable on Thursday. But besides that, for his week-plus stay at Bedminster, he will, unless things change, be on "Executive Time."
According to staff who've joined him on Bedminster trips, Trump likes to play golf in the mornings. Bedminster, like Mar-a-Lago, remains open to members while Trump is there, which keeps the Secret Service busy.
"Bedminster is really something," said a source who's spent time there with Trump. "People in a swimming pool all day, 15 yards from POTUS' house."
Trump stays in a standalone cottage but likes to drop into the clubhouse to dine with the members on a big upstairs terrace overlooking the golf course.
Many of Bedminster's members are familiar faces from his pre-presidency life, but the value of their memberships has grown substantially since November 2016. They have extraordinary access to a president of the United States — better than any lobbying firm could provide.
Trump would never do well in an isolated setting, like George W. Bush's ranch outside of Crawford, Texas. He never switches off and needs constant human interaction. Sources close to him say he feeds off of the stream of club members coming up to him and praising him.
He's always on the phone, and staff often have no idea who he's talking to. And, of course, there's lots of tweeting — which means his press and legal teams can never truly switch off.
Trump is sensitive to stories about him being on vacation; he wants people to think he's busy, especially since he constantly lambasted Obama for playing golf during his presidency.
The bottom line: For the next week or so, Trump will be left to his own devices at a place where he feels totally at home. What could go wrong?
Go deeper