Updated Aug 6, 2018 -

World
Go deeper: Why China hasn't followed Russia on disinformation — yet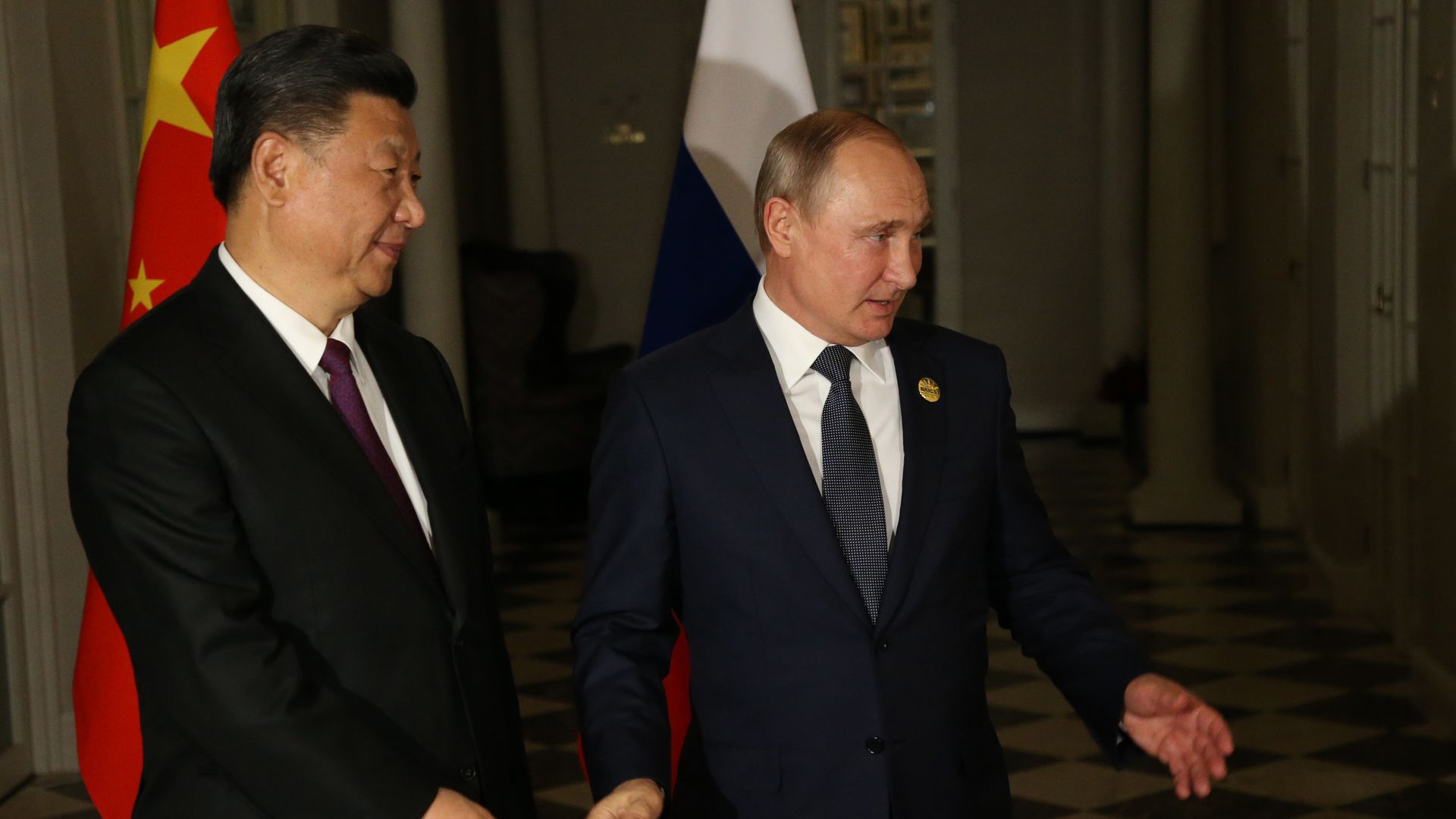 The Chinese government certainly has the ability to pursue an online political disinformation campaign directed at foreign elections — but hasn't yet because it favors long-term thinking over Russia's scorched-earth foreign policy, experts said.
Why it matters: While China has been less aggressive than Russia in the online sphere, it has allegedly pursued other equally potent strategies for meddling in the political affairs of other countries.
Experts believe that China is exploring more digital disinformation campaigns, but that it has yet to be publicly tied to an attempt to influence politics in the United States through a covert social media campaign.
In written testimony before the Senate Intelligence Committee last week, Oxford Internet Institute Director Philip Howard said that the organization "can expect regimes other than Russia to develop their capacity to influence domestic public opinion."
"We believe China has significant capacity, but have only caught their influence operations against Taiwan and the Chinese diaspora," he said.
Laura Rosenberger, the director of the Alliance for Securing Democracy, the German Marshall Fund of the United States, testified that believed instances of China trying to sow disinformation included a doctored photo showing a Chinese planes flying by a mountain in Taiwan and the censorship of content abroad on popular app WeChat.
What they're saying: "To state the obvious, Russia and China have different long-term strategic interests, and they have different geopolitical positions," Rosenberger said in an interview. "Putin, I believe, is largely acting out of weakness. Therefore his strategy goes towards one that is a little bit more inclined towards chaos and destruction and weakening others without really caring about what is put in its place. Whereas China's strategy, they're playing a much longer game."
One potential barrier to China adopting Russian's playbook is that operatives there have yet to master English-language disinformation.
Rosenberger added that China is focusing on developing artificial intelligence technologies while the Russians use today's platforms to carry out their campaigns; that work could, in theory, lead to more advanced disinformation capabilities.
Lawmakers are eyeing China, and one indicated that if it did engage in broader disinformation operations then they could follow the same playbook as they have with Russia.
"I think what they need to do is see what happens just as what we've done with the Russians, and that is we wind up doing sanctions," said Sen. James Risch (R-Idaho), a member of the Intelligence Committee, when asked how policymakers should approach the issue.
Yes, but: China has allegedly interfered with foreign politics in other ways. Australia, for example, has grappled with Beijing's on-the-ground influence, including over political donors and lawmakers.
What's next: Researchers note that China could turn its sights on the U.S. if it wanted to.
"The question for me and some other researchers is: will they make that jump more aggressively to the English language space in the more heavy handed manipulation sense? Do they need to, if the Russians are doing that and they've got it well covered?" said Rosenberger. "Will they do it just in their immediate periphery in ways that are of more immediate concern to them, like Taiwan, like Hong Kong?"
Go deeper