Pompeo warns Russia against violating North Korea sanctions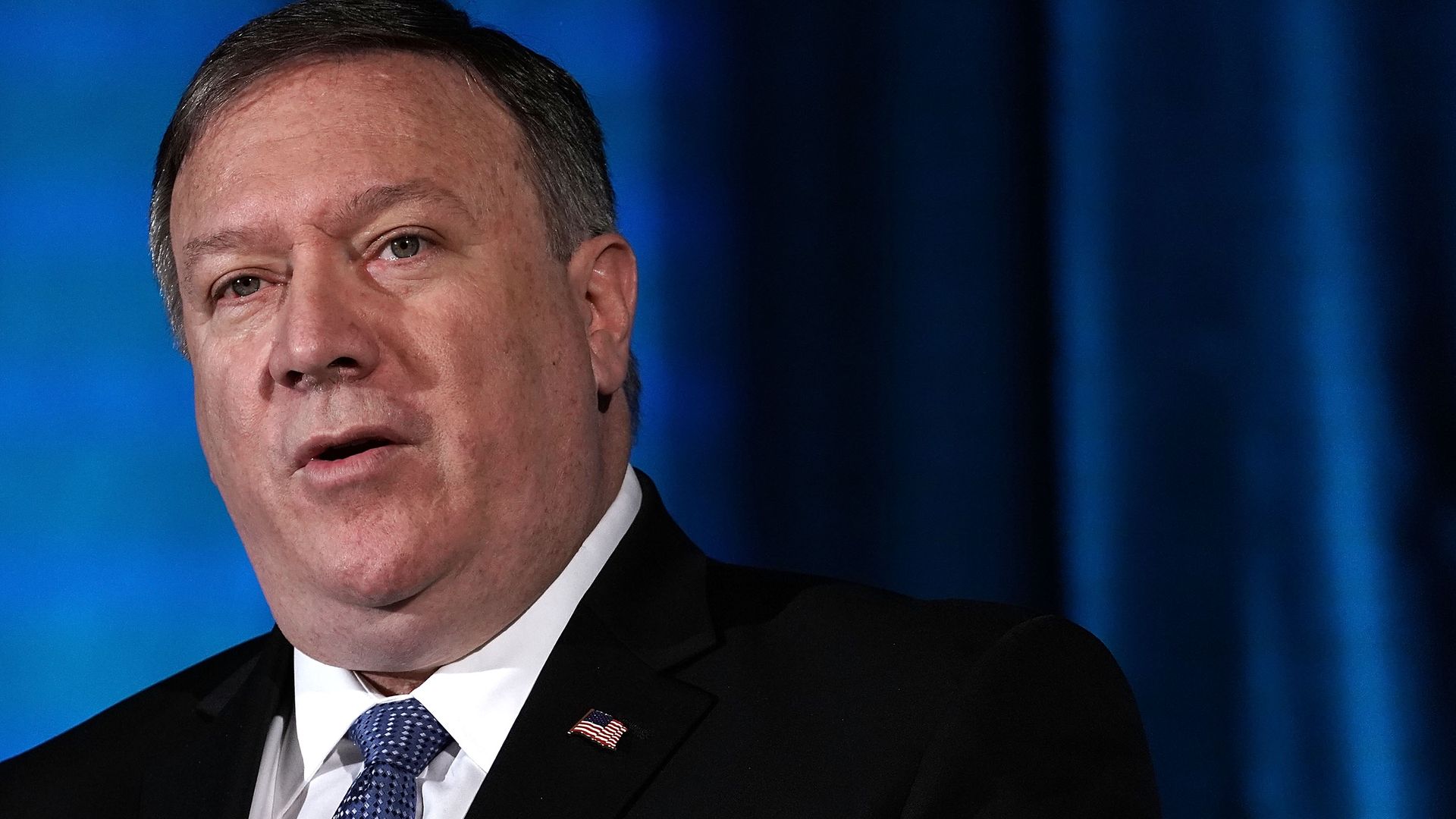 Secretary of State Mike Pompeo warned countries — specifically Russia — of violating international sanctions against North Korea, saying offenses would be taken "very seriously" by the U.S.
The big picture: North Korea hasn't yet denuclearized, which was the primary goal of Kim Jong-un and President Trump's June summit. Speaking at the 51st ASEAN Foreign Ministers' Meeting, Pompeo said he is "optimistic" that North Korea will ultimately denuclearize, but other countries, like Russia and China, violating sanctions against them, could lift the pressure pushing North Korea to rid its nuclear arsenal.
"We have seen reports that Russia is allowing for joint ventures with North Korean firms and granting new work permits to North Korean guest workers. If these reports prove accurate – and we have every reason to believe that they are – that would be in violation of UN Security Council Resolution 2375.
I want to remind every nation that has supported these resolutions that this is a serious issue and something that we will discuss with Moscow. We expect the Russians and all countries to abide by the UN Security Council resolutions and enforce sanctions on North Korea. Any violation that detracts from the world's goal of finally fully denuclearizing North Korea would be something that America would take very seriously."
— Pompeo, per a State Department release
Go deeper: How Russia's old threat became new again
Go deeper